About This Center
KORIN MEA Centro de Retiro y Curación. Es el centro de curación más avanzado que ofrece la medicina natural tradicional de Shipibo y la técnica de curación avanzada, trabajo interno y profundo, para la autoevolución, y se encuentra en el entorno natural ubicado en la comunidad de Shipibos de San Salvador, ciudad de Yarina. . Cocha, Pucallpa, Ucayali, Perú.
El centro de Retiro le ofrece la posibilidad de combinar unas vacaciones confortables con alojamiento privado en habitaciones confortables superiores y recibir la curación tradicional Shipibo Natural, participando en Ceremonias de Ayahuasca, dietas vegetales, remedios vegetales principales.
Tomates de plantas todos los dias
Baños de flores
Masajes
4 ceremonia a la semana
Yoga, meditación
Clases de canciones icaros y shipibo, español
La curación con Ayahuasca puede restaurar y sanar su vida, ayudándole a obtener una comprensión más profunda y alcanzar sus objetivos de vida deseados. Serás guiado durante los eventos de sanación diarios para que sanes y restablezcas el equilibrio y el éxito en tu vida.
Algunos se unieron a nuestros retiros para descubrir los efectos curativos de la Ayahuasca, algunos ya sabían que el potencial de la medicina vegetal decidió quedarse con nosotros para completar su evolución personal y otros pudieron superar los bloqueos de la vida a través de las ceremonias de Ayahuasca y sanar sus cuerpos.
El trabajo de Interior y Energía que ofrecemos es el más avanzado y ofrecemos meditación y Yoga para facilitar la integración de la curación en la conciencia y el cuerpo, pasando por un Trabajo interno diario muy efectivo, que es nuestro sistema único de curación, desarrollado en cooperación con Sanken Sani nuestro Shipibo Shaman y curador experto en conocimiento ancestral shipibo Sanken Sani y facilitador de yoga. La música será una clave central para facilitar la curación y restaurar la armonía y la resonancia dentro de nuestro cuerpo y conciencia, liberando resistencia interna y características antiguas que influyen en nuestra respuesta y fluyen a través de la vida.
Then you can enjoy life with a new perspective, through detoxification, your body and soul will feel good and you will get new strength and motivation for your life. The Retreat will help you make a deep and effective healing of all internal and external areas of your life.
In our Retreat, traditional Shipibo experts and experienced modern healers will guide you for this self-discovery of healing holidays, using your ancestral knowledge and healing skills for the psyche and the body, so that you align and become harmonious again.
The Master of Ceremonies Marco Antonio (Sanken San) i will direct the healing retreats, in the safe and very comfortable environment of the natural environment of Amazonas of the Ucayali region, Pucallpa. PERU
Sanken Sani is a shipibo CURANDERO with a lot of experience and is famous for its very effective healing using healing songs and icaros music. He is loved for his very gentle, calm and sunny energy, and directs many healing retreats, both in Peru and abroad. Sanken Sani decided to combine the healing properties of Interior Work, Sound Healing and Body Work by integrating Yoga and meditation, selecting the cooperation of Advanced Teachers for Retirement, developing with them the healing program to offer the most effective, advanced and integrative techniques Therapeutics for psychological development, emotional healing and evolutionary involvement.
Inner Work will be the central practice used to integrate the healing of ceremonies, our unique and committed spiritual work during the Retreat.
El trabajo interno producirá curación física, emocional, psicológica, equilibrio, restauración, desintoxicación e inspiración.
El profesional diario líder en Yoga terapéutico, meditaciones de conciencia de la tradición china, trabajo interior y baños de sonido se ofrecen como prácticas para completar e integrar la curación, para relajarse y restaurarla a un nivel más profundo.
El centro de ecoturismo le ofrece una estancia muy cómoda, lo que facilita sus vacaciones de relajación y curación disfrutando del entorno natural y un ambiente agradable con todas las comodidades.
Puede usar el área relajada de las vistas panorámicas de la naturaleza, escuchar los sonidos de la naturaleza como parte de la Sanación, para sus vacaciones curativas y tener más éxitos en la vida, en casa con mucha armonía, una familia unida.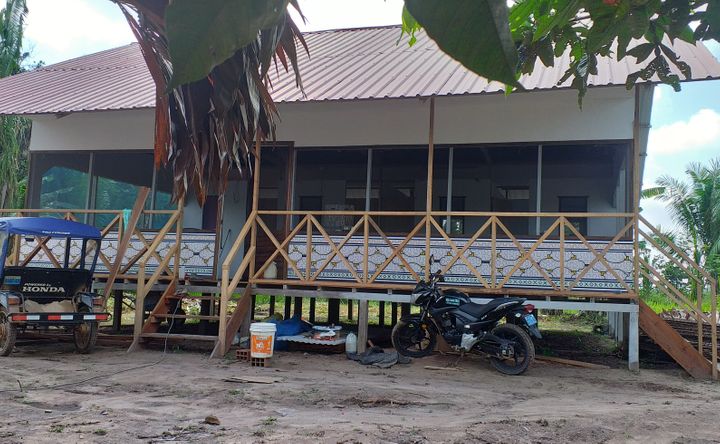 Venue Highlights
8, 11, 14 or 21 Days Divine Healing Inner Work Yoga and Meditation Retreat
Ayahuasca ceremonies are scheduled in the programs and we will provide all needed care and safety and your healing will be smooth and pleasant
daily Yoga classes, Yin Yoga, Nidra Yoga for beginners and advanced
Inner guided Work to integrate healings
Sound Healing Baths
Mindfulness Meditations from Vipassana tradition
traditional Shipibo Natural Medicine
Shipibo art therapy
will be offered by our expert Shipibo Healers, by our Yoga and alternative medicine healers and by the Master of Ceremonias and Shaman Sanken Sani
Music and Body Work together with Inner Work will be used to facilitate healing and lead you on your self discovery and self evolutionary path
You will enjoy a very comfortable stay in our Eco Resort with modern facilities and traditional architecture and botanical garden in natural surroundings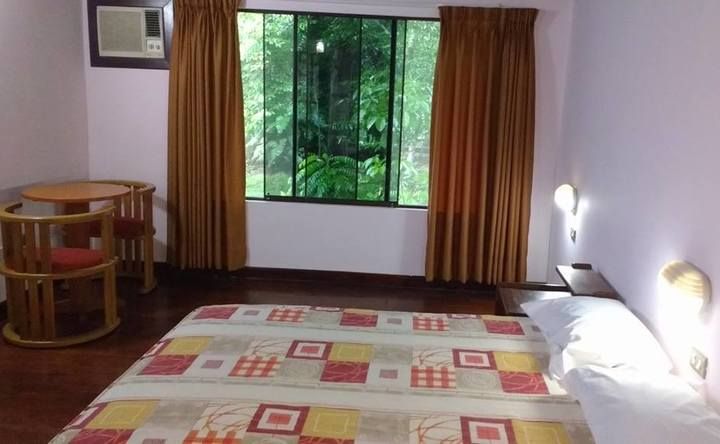 Accommodations
Accommodation in private Superior Rooms
private toilet with shower and bathtub
access to the Eco Resort facilities
swimming pool
botanical garden
natural surroundings
an excursion will be offered for those who like to discover the natural site of the Laguna Cocha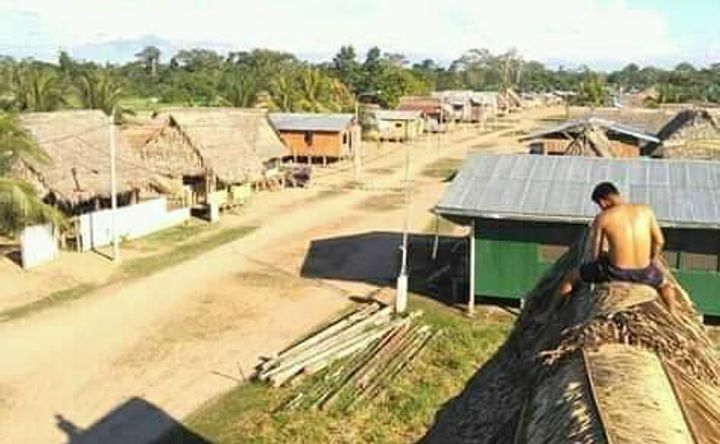 Amenities
Free Wifi
Towels
Restaurant
Yoga Studio
House Keeping
Ceremony Space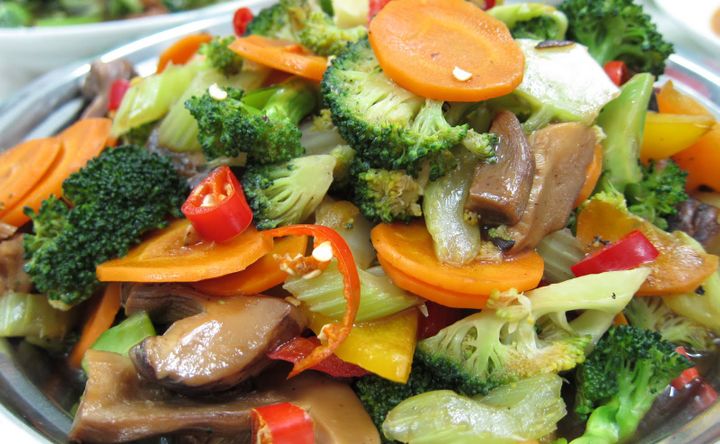 Menu Types
Vegan
Vegetarian
Organic
Gluten Free
Dairy Free
Nut Free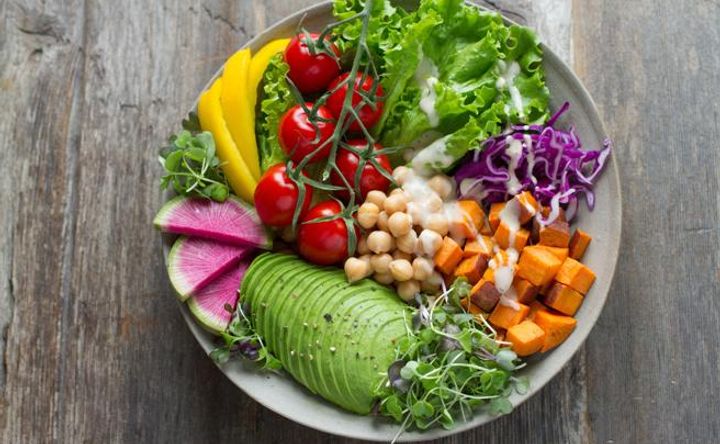 Menu/Cuisine
special veg vegan, caffeine, sugar, salt and spices free diet supporting the Ayahuasca ceremonies
detoxifying drinks with herbal traditional remedies specific supporting personal healing
herbal plant remedies drinks and tea
Reviews
Write a review - tell others about your experience.
Teacher