About This Center
Punta Mona's mission is to provide, through the principles and practice of Permaculture and organic lifestyle, an alternative to the destructive land use practices, loss of cultural heritage and community, depletion of our natural resources, decimation of biodiversity and rampant wastefulness taking place throughout Costa Rica and the world.
We are an 85-acre, off-the-grid, beachfront, family owned, environmental education center, botanical collection,
established organic permaculture farm and an eco-lodge,
dedicated to regenerative ways of living.
At Punta Mona we grow most of our own food organically, which includes hundreds of species of tropical fruits, vegetables, herbs, medicinal plants as well as bamboo and extensive native hardwood reforestation, use eco-technologies, create a sense of community and are dedicated to educating learners of all ages and from all walks of life.
We believe Punta Mona is a unique place and one that has much to teach about the things we take for granted, the power of community, imagination, equality and the beauty of living a simple, intentional life.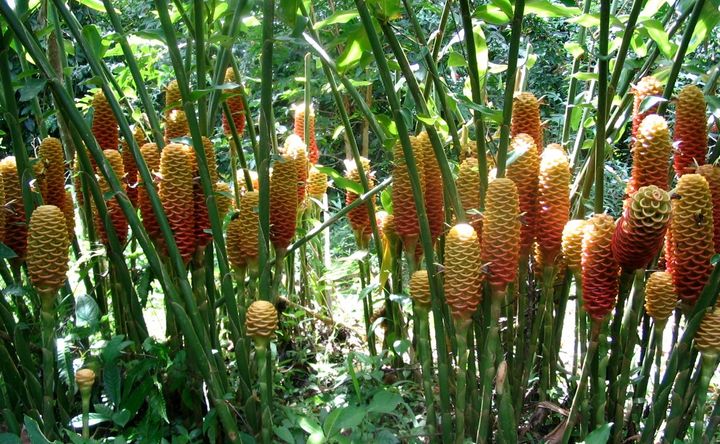 Venue Highlights
We are dedicated to the study, philosophy and practice of
Permaculture as a lifestyle. Through educational experiences, cultural immersions, family-like community, connecting with our
food, our resources, and Mother Nature, we strive to be an example of a simpler and more mindful way of living.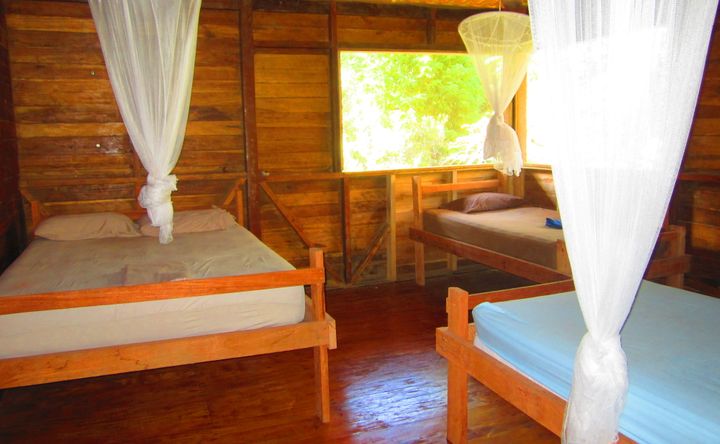 Accommodations
Day Tours:
Day Tours are available most days of the year.
We ask for a minimum of 3 days notice to come for a day tour.
Day Tours are from 10 am – 2 pm.
Per person: $35, includes a jungle gourmet organic lunch, a one hour farm tour and snorkels (weather and sea dependent).
Children 3-10 Day Tour: $10, includes the above.
Over Night Stays:
Per Person, Per Night: $85
Per Person, Per Week: $550
Per Child 3-10 Years Old, Per Night: $45
Per Child, 3-10 Years Old, Per Week: $285
Cabin:
We also offer the availability of a private cabin.
The cabin has a matrimonial bed and a single loft with electricity and shared facilities.
Per Night – Double Occupancy: $185
Per Week – Double Occupancy: $1250
Per Night – Single Occupancy: $105
Per Week – Single Occupancy: $700
The maximum capacity is two adults.
Additional kids are $35 each per night or $225 per week.
Please inquire if you are interested in a long term stay in the private cabin.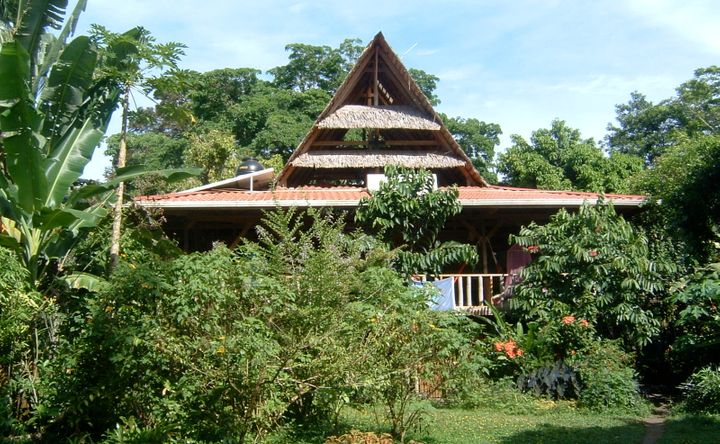 Amenities
Free Parking
Tour Assistance
Coffee/Tea
Yoga Studio
House Keeping
Reviews
Write a review - tell others about your experience.