About This Center
At Life Synergy Retreat we offer an intergrative health program for individuals or groups from our beautiful villa located in Playa Paraiso. We are lucky to be a two minute walk from the beach, which is the perfect environment for a relaxing yoga, meditation or physical restoration retreat. Furthermore, we offer an anti-inflammatory and probiotic diet which allows our guests to detox and re-set to the best possible lifestyle. Life Synergy aims to be the most complete program of holistic health. We work hard to raise our standards and optimize our value offer daily.
The benefits of a proper lifestyle are foolishly underestimated, but the change feels so positive after the wellness retreat, that it is irrational to return to habits that lead to disease. The best way to change is immersing into the experience, and although our door is open for return visits, our goal is that one visit makes impact to last a lifetime.
The wellness retreats focus on:
Yoga: Balances the body, mind and spirit.
Massage therapy: Releases the build up of tension, moves lymph stimulating the immune system, and muscle recovery.
Nutritional medicine alchemy: Food formulas to condition on a cellular level.
Micronutrient detox juice: Our organic version of Myers cocktail.
Meditation: Reduces stress (cortisol), a major factor of many ailments.
Relaxation: Gets the body ready for optimum nutrient absorption.
Breath work meditation: An intensive meditation powerful enough to reprogram your subconscious.
Pranayama: Awareness of breathing and the energy within each breath.
Restorative alignment: Enhances flexibility between intervertebral disks, releases spine tension and improves nervous system function.
I first met Juan while researching online for yoga & Health retreats to help me with autoimmune disease. When I met with Juan for the first time he shared with me many nutritional tips and advice on how to eat to help maintain my health so that I would not have symptoms anymore. He offered advice on things that I should and shouldn't eat and he also told me about many superfoods that I was not aware of. He told me where to get them and even took me shopping so I could learn where to buy all of these things. I learned so much from Juan about my health and how important nutrition is for managing my symptoms. Because of what I have learned and implemented from Juan I feel amazing and my health is better than ever. Thank you Juan! You are the best! Carrie Wilbur - Florida, USA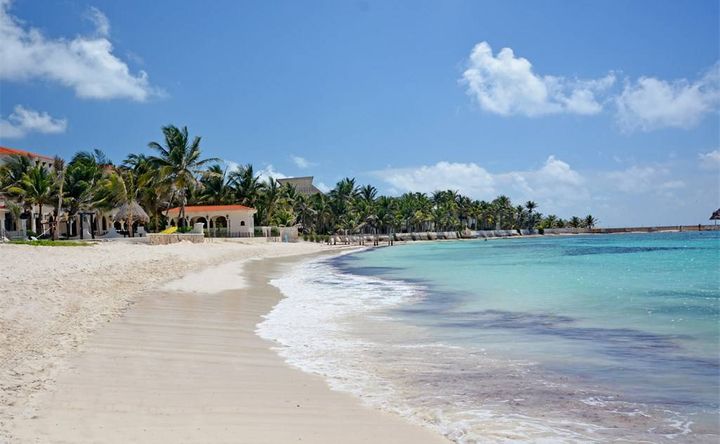 Venue Highlights
We are located 20 minutes from Playa del Carmen and we offer a tour during our wellness retreat. This city is a balance between the busy Cancun and the relaxed Tulum, as well located in about the middle of them. Playa keeps all the buildings not higher than three stories, and as well protects the nature and some elder trees in particular. The famous Quinta Avenida (fifth avenue) is full of shops, restaurants, mexican curiosities, coffee shops, bars. It is a street protected for pedestrians, where it is not even allowed to drive bicycles, hence it is very peaceful to take a walk around. Playa as well has some streets adapted for bicycles, so that you can manage to use a bicycle as your transportation. Our Playa del Carmen wellness retreat is great for exploring a small town, which still keeps some important traditions such as the protection of mangrove trees, and certain arquitectural limits that forbid the making of tall buildings, hence the town has a certain european feeling, within of course the refreshing breeze of the Caribbean Sea. The 5th avenue is parallel to the beach, so in almost every horizontal-crossing street you get a glimpse of the incredible turquoise blue from the sea.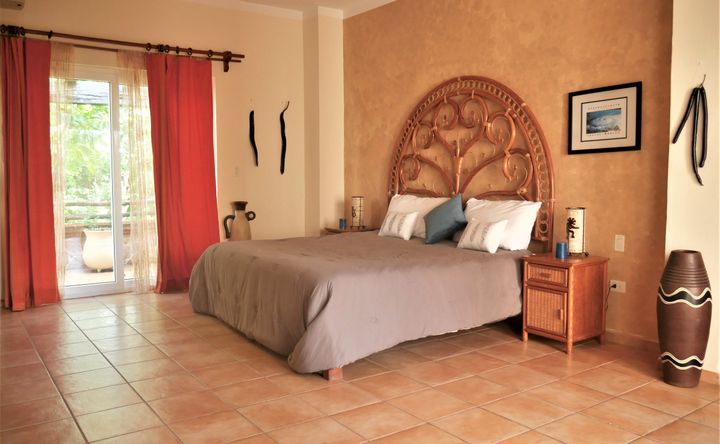 Accommodations
Casa Andalucía is a beautiful 6-bedroom villa located in Playa Paraiso on the Mayan Riviera Coast. The villa is a five minute walk from a private beach and it is surrounded by a scenic garden, with an outdoor pool and a lot of space to relax. 5 of the 6 rooms have private balconies and all the rooms are spacious and comfortable. The ground floor of the villa is a large open-plan space containing a dining area, kitchen pantry, laundry room and a large living area. The living area is equipped with a pool table, ping-pong table, television, two sofa areas and a music system. Finally, we have a quiet roof terrace, used for yoga, meditation and relaxation.
Amenities
Free Wifi
Pool
Kitchen
Coffee/Tea
Menu Types
Vegan
Vegetarian
Pescetarian
Meat
Organic
Gluten Free
Dairy Free
Nut Free
Menu/Cuisine
Functional Nutrition is nutrition-based care that is focused on building health by restoring proper physiological functioning of the body. We create anti-inflammatory and probiotic meal plans, which are personalised according to our guests preferences and needs.
Why do we believe in an anti-inflammatory diet?
Constant or out-of-control inflammation in the body is a common cause of ill health, for example rheumatoid arthritis, alzheimer's, asthma, cardiovascular disease and some cancers. We have carefully designed a delicious nutrition plan that incorporates anti-inflammatory foods therefore helping your body to fight these diseases!
Our favourite anti-inflammatory meal is our sweet potato and cauliflower curry with nutty quinoa and natural yoghurt
Why do we believe in a probiotic diet?
Probiotics are live microorganisms that can be consumed through fermented foods or supplements. Probiotics promote a healthy balance of gut bacteria, which is linked to improved overall health and reduced incidence of certain diseases for example IBS, ulcerative colitis and Crohn's disease.
We love making probiotic sauces as they can be used on everything! Our favourite recipe is our fermented ketchup!
Directions
Our nearest airport is Cancun, which is a 25 minute drive away.
Reviews
Write a review - tell others about your experience.