About This Center
Upendo is… Hip, chic & boutique.
Upendo means love, and we live up to our name.
It is playful elegance. Modern luxury meets island tradition in a fusion of Eastern inspirations and Western classics. Everything — from smooth beats to sumptuous eats to artisan seats — hovers artfully at the border of sophistication and relaxation. Everything has been hand-tailored to surpass your expectations.
Upendo is barefoot chic. Dip your toes into the warm waters of the Indian Ocean. Recline on colorful cushions. Play in our sea view pool and hanging lounge beds, and forget you ever have to leave.
Every detail has been carefully selected to create an utterly unique and totally chic Zanzibari experience. You don't have to choose between high-class luxury and private comfort. Our stunning, fully serviced villas offer both and more.
From your home base situated on the Michamvi Peninsula in southeastern Zanzibar, you can easily access all the attractions the Spice Island has to offer — we are happy to organize snorkeling, kitesurfing adventures, Stone Town tours, and boating excursions. Or, you might go no further than the secluded white sand beach at your doorstep.
Whether you are a discerning solo traveler, passionate newlyweds or daring vacationers, the Upendo experience is yours. Families and friends, too, will find our three-bedroom villa perfectly suited to their needs. Eat, play, rest and relax exactly the way you want to. You will love Upendo as much as we do.
Sway with the palm trees, play with the monkeys, and unwind into Upendo luxury. Turquoise tides and African time are calling — what are you waiting for?
The Yoga at sunrise and sunset was a routine that you settled in to with ease and practicing at these hours seem totally natural and 'right'. The Practice itself was very routed in the 'real' yoga. - Jane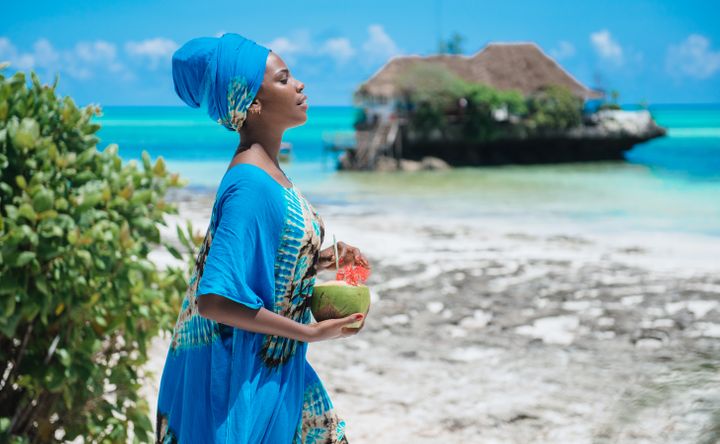 Venue Highlights
Modern luxury meets island tradition. Fully-serviced & hand-tailored. Luxury rooms are spacious, light with Zanzibari-style furnishings, the spacious villas include a private pool and a deck with sea view. This isn't just any place to lay your head, our villas are a sanctuary to soothe your soul. Guests can relax on the sun loungers by the beach or the swimming pool, enjoying the sea view panorama.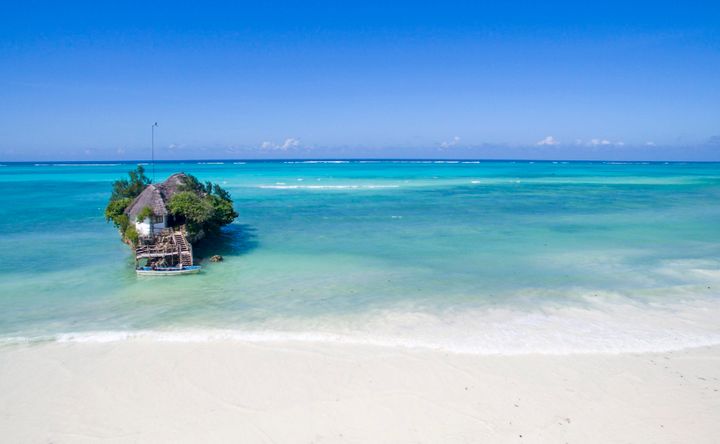 Accommodations
Lost in a Zanzibar paradise, Bliss Body Retreats' partner, Upendo Zanzibar, offers guests unique, stylish, and rustic luxury accommodation. This isn't just any place to lay your head, villas are a sanctuary to soothe your soul. You can relax on the sun loungers by the beach or swimming pool, enjoying the sea view panorama. Upendo Private Villa sits right on a secluded beach in the area of Michamvi Pingwe (south-east coast of Zanzibar), overlooking the turquoise waters of the Indian Ocean.
It is the epitome of rustic luxury in a stunning, unique location from which to enjoy the very best that Zanzibar has to offer. Light and spacious double bedrooms are beautifully furnished with platform beds and luxurious bedding and equipped with unique bath tubs, where you can enjoy garden views.
The villa has been beautifully crafted to preserve the unique Zanzibar vibes. The roofs are made of woven palm leaves and the overall design is contemporary, making a wonderful compliment of two very different styles. The furniture was designed by the owner and is made from coconut wood with matting made by the local women. This all adds atmosphere and gives inspiring personal touches.
Amenities include spacious bedrooms, a large 15x8 meters clubhouse pool at the lounge area, beautifully designed bathrooms with bath tubs and rain showers, large sundeck overlooking the beach and the ocean, wireless internet, and laundry service (extra charge).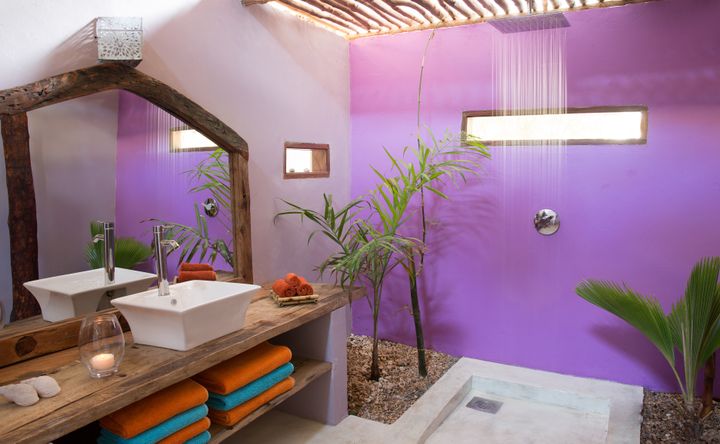 Amenities
A/C in Rooms
Free Wifi
Spa
Pool
Towels
Kitchen
Tour Assistance
Hot Tub
Cafe
Restaurant
House Keeping
Menu Types
Vegan
Vegetarian
Ayurvedic
Organic
Gluten Free
Dairy Free
Nut Free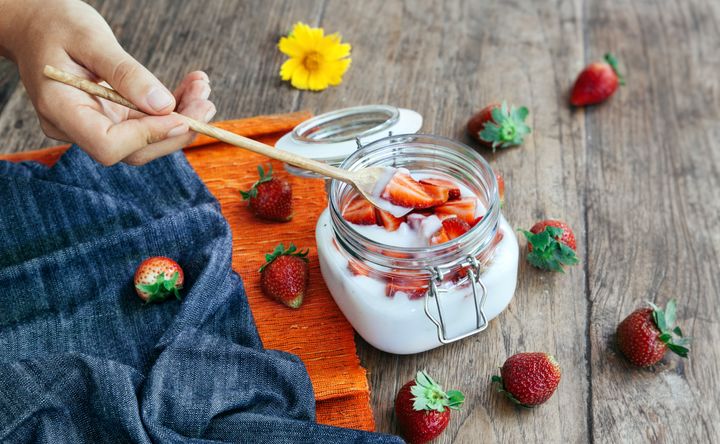 Menu/Cuisine
The diet program is specially designed to renew cells and give new life to your organs and vital energy to the skin cells. Restore your bodies after stress, eating improperly, and from the toxic city life. The menu is based mostly on organic fresh raw food. The food is prepared professionally with healthy sauces to make the taste even better. Daily evening warm vegetable broth is given for a good sleep.
While combining yoga classes and raw food and juice fasting, you will experience a pleasant transformation not only in your body but also in your emotions, your feelings, your mind and your state of being. You will reach home fitter and feeling rejuvenated.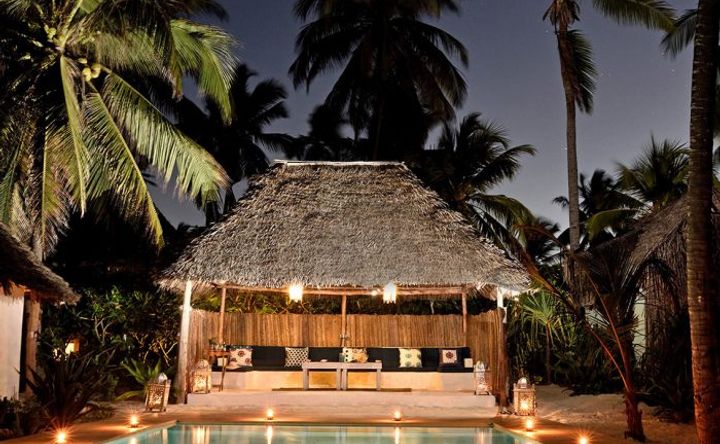 Directions
Getting to Zanzibar by Air
At present, Ethiopian Airlines, Kenya Airways, Qatar Airways, and Oman Air offer international scheduled flights to Zanzibar.
Several other large carriers fly into Dar es Salaam, which is only a short trip by air or sea from Zanzibar. Amongst them are Emirates Airlines, KLM, Swiss and Egyptair.
Kenya Airways, Fastjet, Precision Air, and Ethiopian Airlines have regular flights to Zanzibar. Dar es Salaam is also served by them, as well as Air Zimbabwe, Egyptair, Air Malawi, South African Airways, Mango Airlines, and others.
Precision Air, Coastal Aviation and Fastjet amongst others offer a range of scheduled flights between Zanzibar and Tanzania's main cities.
Reviews
Write a review - tell others about your experience.
Teachers
Without thinking of the past, future, or present,
Let your consciousness be fresh. Kyeme Zang Rinpoche