About This Center
India is well known for its rich culture and landscape. It's a version of mini world in itself. Nature has endowed india with Rishikesh the most beautiful places and heaven on earth. This makes it one of the most popular yoga travel destinations of the world. Yoga seekers and holidays makers around the globe visit Rishikesh india in large numbers throughout the year. Yoga is one of the fastest growing sector all over the world. India is well known for its yoga of world repute. Rishikesh School of yoga and Naturopathy is led by a team of seasoned yoga gurus and experts from different field having more than four decades professional experience. Rishikesh School of yoga and Naturopathy is a diversified professional group with key interest in world class yoga teacher training and yoga retreats courses in India. Our unforgettable quality services has made Rishikesh School of yoga and Naturopathy, first and best choice of thousands of yoga aspirants across the globe. We thrive on the appreciation that our yoga students shower us for our service & reciprocate by giving them an outstanding world class yoga teaching learning and experience. We feel proud and happy when our yoga students get satisfaction and happiness from our yoga teaching and leading joyful lives. Our main aim is to give you the best yoga class worth the money. We seek your gracious presence to explore the marvellous india and experience the best yoga time of your life.
Excellent teacher and staff. thanks to all team for my magical experience.-Edward Highly professional faculties and world class facilities with a blend of ancient and modern yoga (contact info blocked)Rama It was realy an amazing journey to experience the power of Yoga. Highly thankful to Guruji & entire Team for their all level of support. wish you all the best to everyone A very beautiful place just near the Himalayas and Ganges! When Vijeth, the founder, starts lesson and talks you will never want it to end. I highly recommend this experience!--Narayana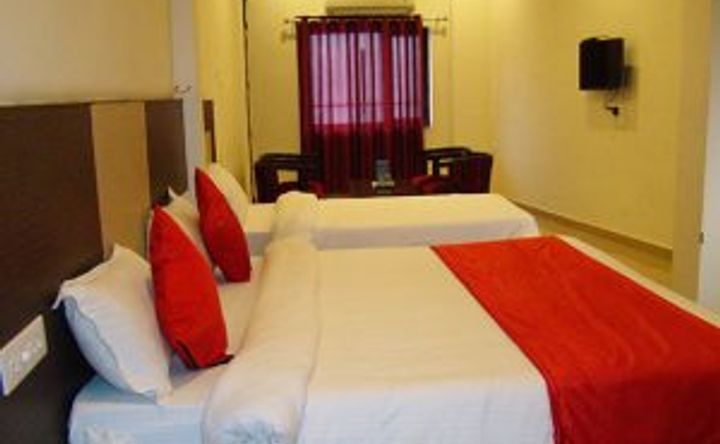 Venue Highlights
We make you an expert of Yoga Asanas (Hatha yoga), Pranayama (breathing activities), Shatkarma (purifying activities), yoga poses, reflection and otherworldly addresses. Ayurveda classes are delivered by qualified & experienced Ayurveda specialists, who check your whole wellbeing, including monitoring your heartbeat.
Our School is situated in Rishikesh. Rishikesh is situated along both banks of the holy Ganga at the altitude of 340 meters above the sea level. The town is located in the foothills of Himalayas and is surrounded by mountains on three sides. The taxi provided by RISHIKESH SHCHOOL OF YOGA AND NATUROPATHY is safe. RISHIKESH SCHOOL OF YOGA AND NATUROPATHY is responsible for the service.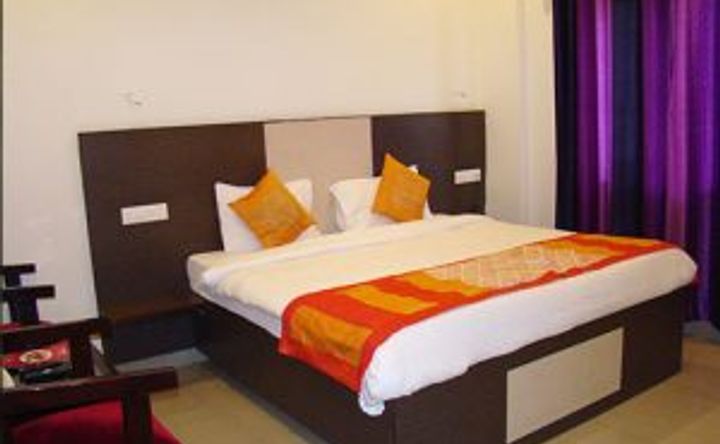 Accommodations
We believe it's important for each student to have their own private sanctuary in order to retreat inwards, reflect, and recharge after an intense day of class. Each room is furnished with a wardrobe, table and chairs, and a private bathroom. Heating and AC is included in every room, free of charge.
Rishikesh School of Yoga & Naturopathy is the Best Yoga teacher training center in Rishikesh. We provide you a very spacious, comfortable and well-furnished accommodation. It is well equipped with all the modern facilities, ideal for a pleasant stay during your Yoga course in Rishikesh India. Our yoga classes in Rishikesh ensures that all the yoga practitioners get a congenial environment for pursuing their yogic interests.
Our School is situated on the banks of the holy Ganges,about 250 meters from the Lakshman Jhula Bridge,4 km from the Rishikesh town, and 25 km from Haridwar. We are only 30 Km from the Dehradun Airport.
Friendly reception and housekeeping staff are on hand to ensure your homely stay. Public telephone and Internet Services are available, although guests are encouraged to keep external communication to a bare minimum, and enjoy the snug and warm ambience of Rishikesh School of Yoga and Naturopathy.We aspire to spread the Ancient science of Yoga all over the globe. Our Teacher Training Courses are designed to make Yoga an integral part of your life. Yoga is a way of life which affects all the physical, mental and spiritual aspects of our lives. We endeavour to achieve the aim of all round Health and Well-being of the humanity by embracing Yoga.
Amenities
A/C in Rooms
Free Wifi
Pool
Towels
Free Parking
Kitchen
Tour Assistance
Hot Tub
Coffee/Tea
Cafe
Restaurant
Fitness Center
Yoga Studio
Bicycles
Menu Types
Vegan
Vegetarian
Ayurvedic
Gluten Free
Dairy Free
Menu/Cuisine
Every day we prepare three yogic, vegetarian home-cooked meals for you. Every meal is made with love – prepared from fresh, local ingredients, including vegetables from our own garden!
Directions
RISHIKESH SCHOOL OF YOGA & NATUROPATHY can arrange safe and reliable taxi service for Yoga students to and from the Delhi International Airport to the RISHIKESH SCHOOL OF YOGA & NATUROPATHY Institute on actual chargeable basis.
However from Dehradun Airport to RISHIKESH SCHOOL OF YOGA & NATUROPATHY Institute/Ashram we don't charge anything from you. It is free and a complimentary service to our guest student.
Reviews
Write a review - tell others about your experience.