About This Center
Down a winding unpaved road, near the mountain town of Serra, Tomar in Central Portugal lies an abandoned olive oil mill from the turn of the century, dilapidated and roofless, with strong stone walls still standing. Steeped in history, this once-abandoned corner of the world is being regenerated into a unique creative and cultural experience: a Brain Spa.
This is the UnSchool's CoProject farm in sunny Portugal: An experiment into rural regeneration, sustainability & creative change-making.
The brainchild of award-winning designer, TED speaker, UNEP Champion of the Earth and social entrepreneur, Dr. Leyla Acaroglu, the CO Project is all about creating a space for experiential learning and activating creative optimism as a tool for addressing real-world problems such as those addressed in the Sustainable Development Goals set out by the UN.
We are a global experimental knowledge lab for creative rebels and change agents who want to activate their agency and help redesign the world so it works better for all of us.
We work with designers, artists, innovators, social entrepreneurs, and world-changing-types to curate unique, cerebrally activating programming that re-orients the way we participate in the world around us, develops a divergent 3 dimensional perspective of the world.
This project is an ambitious restoration of the old olive mill building, along with the regeneration of the olive and citrus farm to create a unique mixed-use facility for learning, collaborating, and activating creative change. The project is being built in stages with the restoration of the farmhouses and establishment of a small retreat facility. In 2019 we will be starting the restoration of the Mill and continuing to create an incredible food forest and living learning lab on the farm. Phase 3 will see the our goal of having the millhouse ready for programs in early 2020.
The idea behind this project is to explore natural systems design, and create a space for global change-makers to connect, regenerate and collaborate on enacting positive impact through creative interventions.
The goal is to facilitate a constantly emerging living laboratory that hosts creative minds from around the world, with curated programming to complement a multitude of collaborative uses.
It's co-creating in the country! With nature as the key educator, and collaboration the fuel for creativity.
What I liked best about the CO Project, besides the stunning Portuguese setting, was the genuine commitment to making it an engaging sustainability lab. Every decision is made with a systems design mindset and is locally adapted to fit the context. Visiting the farm was getting a hands-on experience in creative change making. I love this project! We need places like this that challenge our status quo and let people get their hands dirty and learn while doing. ~ Meli S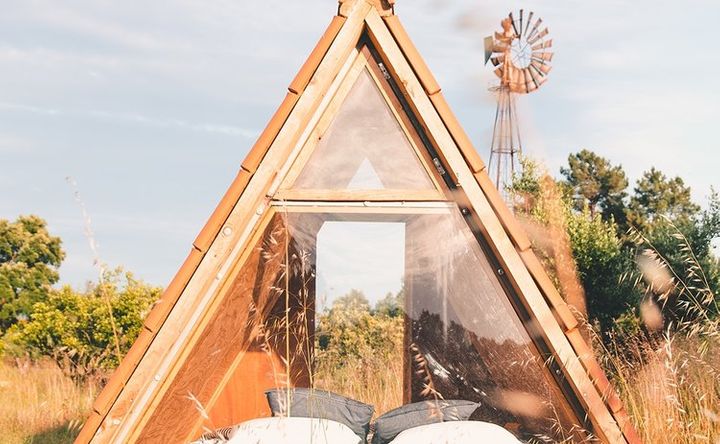 Venue Highlights
Our adventure based programs encourage people from diverse professional backgrounds to reorient the way they perceive and act in the world, to maximize their capacity to affect positive social change.
We use storytelling, challenge and play as catalysts for rapid knowledge transfer, community building and personal activation.
We help emerging leaders and established professionals rapidly up-skill in designing interventions for social innovation. All of our programs center on our unique approach to change-making through the Disruptive Design method and are designed for purpose-driven leaders, agitators and passionate communicators wanting to participate in solving and evolving planetary probelms.
The UnSchool exists to help fill what the knowledge/action gap that exists between knowing there are problems in the world and having the mental models and skillsets required to actively intervene and design solutions.
The farmhouse is ready for guests as we continue to regenerate this beautiful old farm into the world's first brain spa for creative optimists a living lab and campus for the UnSchool. We are lovingly and sustainably transforming this place into an incredible cultural destination, experiential learning space, and sustainability hub for positive creative change. Join us for a workshop, creative residency or open day this summer!
THIS IS A ONE-OF-A-KIND CREATIVE PLAYGROUND THAT DOUBLES AS AN ALL-INCLUSIVE BRAIN SPA, LEARNING LAB AND CULTURAL DESTINATION FOR INSPIRED CHANGE-MAKERS.
A brain spa is a place where you go to get your neurons recharged. So many burnt-out creatives try to get their energy back by having their bodies worked on, and whilst this is nice (who doesn't like a long massage!, And yes we can arrange this too), it's often our brains that need the recharge through reflection, connection and creativity.
The Brain Spa concept is about creating a space for regeneration of the mind as much as the body, in nature, with incredible people, nourishing food and the experiential learning to take back to your busy productive change-making life.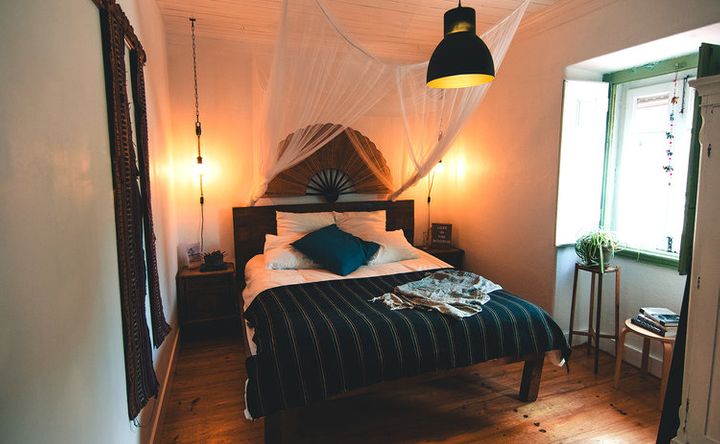 Accommodations
We can comfortably accommodate people with private and shared rooms on the CO Project Farm. We have a restored our 100+ year old farm house across 2 levels.
We are 5 minutes from a beautiful Zêzere River, a fresh water swimming delight with a river beach for natural swimming and picnicking
We have an onsite natural outdoor swimming pool for summer afternoon refreshing dips.
Nearby Tomar is full of rich cultural history with the 900 year old convent and castle along with winding old streets and cute cafes and restaurants. We can arrange wine tasting, farm visits, olive oil production tours and many other culturally rich experiences in our local area. The beach is a 45 minute drive from the farm. We have farm animals and an olive and citrus grove to explore along with a nearby natural cork and pine forest perfect for forest walks and nature immersions.
Amenities
Free Wifi
Pool
Towels
Free Parking
Kitchen
Tour Assistance
Hot Tub
Coffee/Tea
Menu Types
Vegan
Vegetarian
Organic
Gluten Free
Dairy Free
Menu/Cuisine
We have a beautiful big outdoor eating and cooking area which includes an outdoor kitchen, a hand built pizza oven and Portuguese BBQ. There is a long communal table that accommodates 12-25 people.
We have on-site vegetarian food prep who can provide you with healthy organic and vibrant meals so that you can focus on your experience (you're also welcome to cook some of your own meals if you wish!).
We have a thriving summer vegetable garden for cooking fresh vegetarian food (our facility is 100% vegetarian). We work with local partners to source all of our cheese and wine food from the local region and offer seasonal, vegetable-centric and organic food.
Directions
The farm is 1 hour 20 mins drive from Lisbon airport and 2 hours from Porto airport. The train from Lisbon to Tomar is 2 hours and 3.5 hours from Porto. It is very easy to get to the farm from Tomar via taxi, costs 15 eures and takes 20 minutes.
Reviews
Write a review - tell others about your experience.