About This Center
Barcelona Bootcamp, Your next Luxury Fitness Holiday
(contact info blocked)
(contact info blocked)
+34 666 76 08 08
Are you ready for a fresh start and a healthy new way of life? With our bootcamp you can lose weight or improve your strength and agility. Or both! We give you a mission: healthy eating and a lot of exercise, and because you are in one of the most beautiful places in Europe it is also a lot of fun!
Barcelona Bootcamp is an unbeatable combination of fat-burning fitness and delicious, healthy food, all in our controlled environment in the beautiful beach-side town of Sitges, just outside Barcelona.
Our trainers will provide you with the inspiration and motivation you need to achieve your fitness goals. Barcelona Bootcamp is not about wellness or mindfulness. We support you in shredding those pounds with military discipline, and expert nutrition. Our program isn't a cake walk, but we always work within our client's limits, and our participants get real results, losing up to 4 kilograms per week on average.
The Barcelona Bootcamp program lasts one week and is specially designed to quickly burn fat and set you on a path to a new you. We use proven training methods which starts with our BMI (Basal Metabolic Rate) intake on the day you arrive, and a variety of functional training at the villa and around beautiful Sitges, including beach training, hikes in the mountains, and more.
The training is incredibly versatile, from our experience this keeps our participants motivated so they can give 100% each and every session. We ensure that every day inspires you and gives you more energy. Since our food is made by a professional chef, it's delicious, beautifully presented, and catered to your specific calorie intake, so you'll always feel satisfied and look forward to each and very meal.
In the evening we organize yoga classes and other team activities. In the morning we take a walk through picturesque Sitges - an ideal warm-up. We will start with functional training, kettlebells, boxing and TRX sessions and we will exercise on the beach. You can book sessions with our massage therapist on request and for an extra fee
Our boat campers return home four kilos lighter on average. They then roar with energy and overflow with motivation. Our goal: we want you to achieve real results, that you lose those pounds, become fitter and feel strong and healthy. We want you to know how you can change permanently after our bootcamp. In addition, during the boot camps, friendships often arise that remain.
You get a single or double room to yourself with your own bathroom in our beautiful villa, which has an infinity pool and all kinds of lounges, indoor gardens and living spaces.
"The training was so intense that I couldn't wait for the healthy meals each night…they were so good I asked for so many of the recipes! I've never had a whole team around me and it really did make all the difference. " – Lauren Stove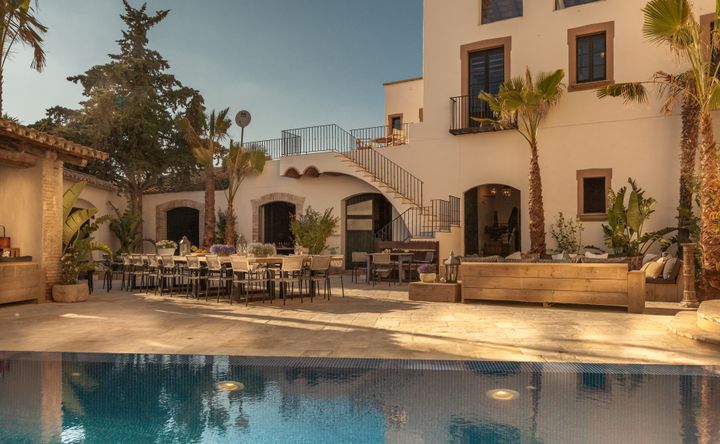 Venue Highlights
Masia Victoria is our home base for both training and accommodation (more details on that in the accommodation section).
We also train in and around the beautiful seaside town of Sitges. Since the sun shines here 300 days per year, there is ample opportunity for training sessions on the beach, in the mountains, or outdoors at the villa. We keep things motivating and fun, so you look forward to each session and there is always something new!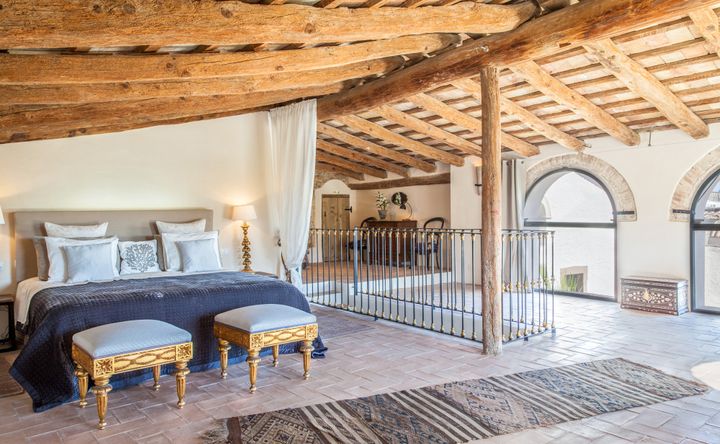 Accommodations
Masia Victoria is a stunning 15th-century Catalan manor that has been carefully renovated, preserving its original character and beauty. Enjoy the magnificent views of the hills and vineyards surrounding the village from your en-suite room.
The villa features 1200 square meters of living space, and 1400 square meters of outdoor space.
14 beautiful air-conditioned en-suite bedrooms
A huge dining room for up to 28 guests
Three large meeting rooms
Several terraces on different levels
Two vast private patios connected by a wonderful bodega
Your very own four-sided infinity pool shaded by palm trees
This lovely property is completely private, and available exclusively to bootcamp participants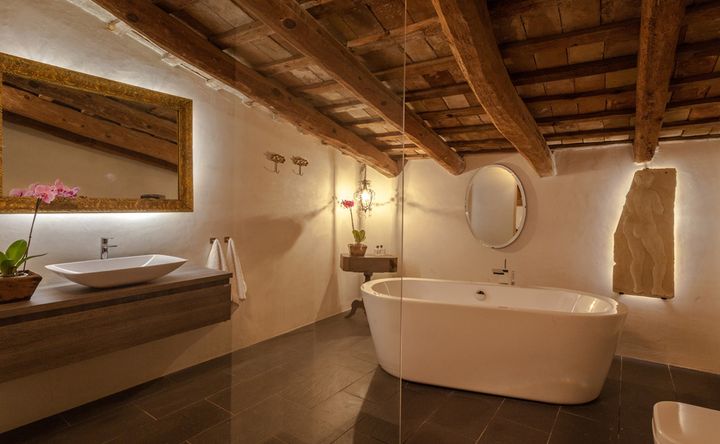 Amenities
A/C in Rooms
Free Wifi
Pool
Towels
Free Parking
Kitchen
Tour Assistance
Coffee/Tea
Cafe
Restaurant
Fitness Center
House Keeping
Menu Types
Vegan
Vegetarian
Pescetarian
Ayurvedic
Meat
Organic
Gluten Free
Dairy Free
Nut Free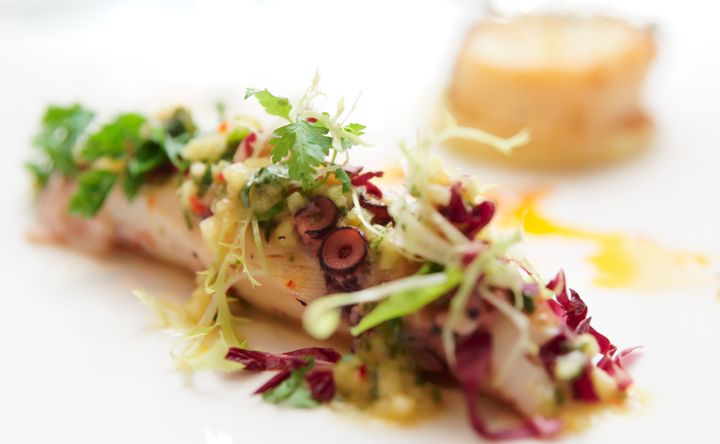 Menu/Cuisine
Every day we prepare breakfast, lunch, dinner and snacks. And no worries: the food is nutritious and is prepared by hand, making it perfectly suited to your fitness goals - without compromising on taste! We use food as a means to give you energy and make your training even more effective. You won't be hungry at our camp!
We use vegetables and fruit from our own garden and high quality ingredients from carefully sourced suppliers. Our professional chefs are second to none, who love what they do and specialize in healthy eating.
In addition, we can take into account specific nutritional requirements, such as allergies, as well as vegan or vegetarian diets.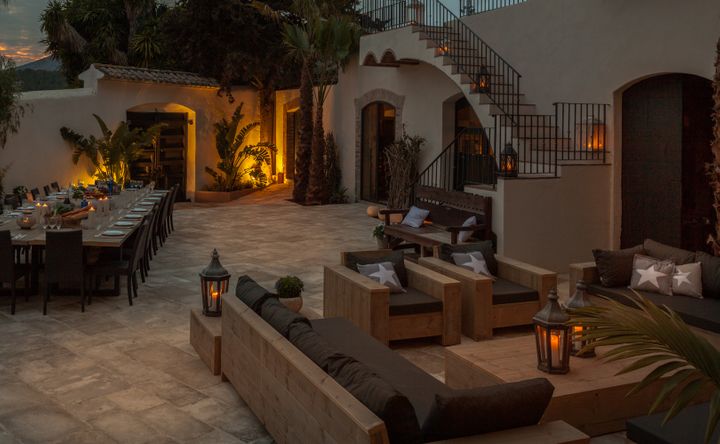 Directions
We are conveniently situated just 5 minutes from the beautiful town of Sitges, where you will find everything you require, as well as the lovely beaches!
We're easy to reach from anywhere in Europe a well, just 25 minutes from the Barcelona El Prat Airport.
Barcelona City is only 30 minute away by car.
Reviews
Write a review - tell others about your experience.