About This Center
"Nii Rao Nete" significa El Universo de los Medicamentos Forestales en el idioma shipibo. Somos un centro pequeño, de propiedad y gestión indígena en la comunidad de Shipibo de Nueva Betania, que ofrece curación de medicina de plantas sagradas, una experiencia de inmersión cultural de Shipibo y una oportunidad única para compartir el espacio con una familia de Shipibo. Nuestro centro es para aquellos que buscan sumergirse en el estilo de vida de Shipibo.
El maestro Luis Tangoa Ochavano, nacido y criado en la comunidad de Nueva Betania, es nuestro maestro con más de 20 años de experiencia en el campo. Su interés en las plantas medicinales se despertó cuando tenía 14 años, cuando vio los niños, los mismos maestros, usar las plantas para curarse. Luis, cuyo nombre shipibo "Roninrawa" significa "el poder de la anaconda", también es un artista visual y ávido músico.
"Finding the proper balance between sincerity, #authenticity and price is a challenge. Nii Rao Nete was that balance for me. I value the 5 and a half days I spent here with Luis, his family and Sam, and I consider it a great #gift. This isn't a decontextualized center à la Iquitos nor is it a posh yoga-style retreat. This is Luis' home and community. His family is very sweet, and I appreciated being welcomed into their home for meals and conversation. There is space to create art, to reflect and to learn about #medicinalplants and #shipibo culture and beliefs. If you're a newcomer, it behooves you to do your own research. There are no guarantees, especially for a short stay. Be open and honest about your expectations and questions. You'll get out of it what you put in. Luis' respect for and dedication to the medicine is very apparent, and he is at his best during #ceremony where he is attentive and caring and provides guidance when it matters most. Ceremony was conducted in very small groups, and the personal attention was very much appreciated. At the end of the day, the power is in the medicine. Follow plants, not gurus. But a caring and experienced maestro is invaluable to guide you through the depths." -James Dykstra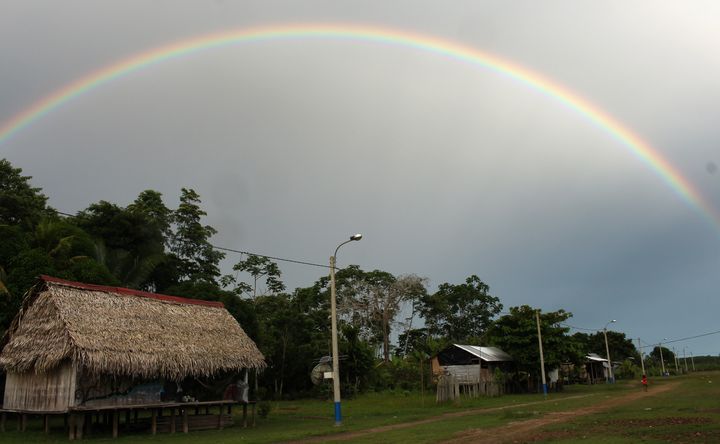 Venue Highlights
Our center is located in the heart of the peaceful Shipibo community of Nueva Betania. You will not only be immersed in authentic Shipibo culture, but will also have the chance to observe the local nature, featuring lakes, rivers, medicinal trees, and more. Our venue is also striving to be as eco friendly as possible.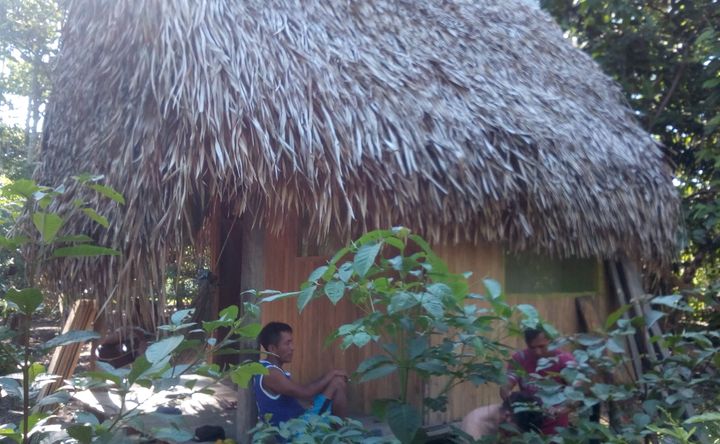 Accommodations
We have two small private rooms in traditional houses, which have a full double bed, mosquito net, hammock, and other commodities. We also use compost toilets in order to maintain an eco-friendly environment. For showers, you can bathe in the river, or use buckets with water from an underground water well, which we will provide in the shower area. Usually the shipibo either do bucket showers or river showers. We use a family kitchen, where you will be able to eat your meals with the family, and feel like a part of them.
Electricity is rationed. There is no daily electricity, but you will be able to charge your phone from a solar panel USB plug. Occasionally, around 3 times a week for about 3 hours in the evening, there is public lighting, and then, the plugs within homes work. Make sure you bring your items fully charged, and take advantage of nights where there is public lighting. You can also bring solar chargers!
There is very poor phone signal in the community. There are only very specific spots where you can make phone calls. There is a satellite phone where people can call you in case of an emergency, and also you can buy calling cards, but these tend to be expensive. We recommend you arrange your affairs before departure.
People in the community are used to their local water, which comes from underground wells, but your body might not be used to it. We will provide 20L water jugs of safe drinking water. We recommend you bring your own water bottle and water purification tablets just in case.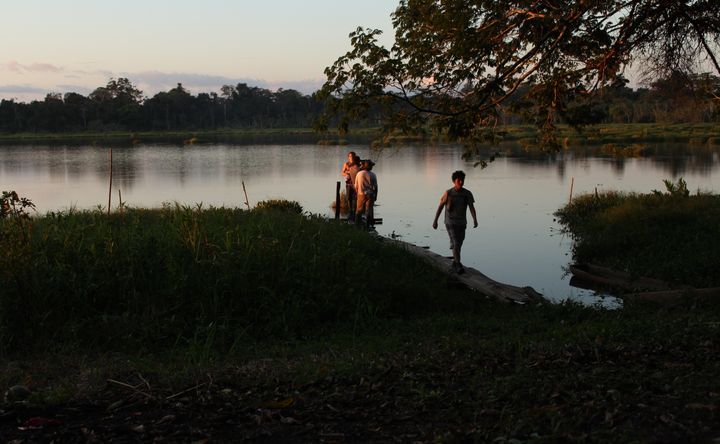 Amenities
Kitchen
Tour Assistance
Coffee/Tea
House Keeping
Menu Types
Vegan
Vegetarian
Pescetarian
Meat
Organic
Gluten Free
Dairy Free
Nut Free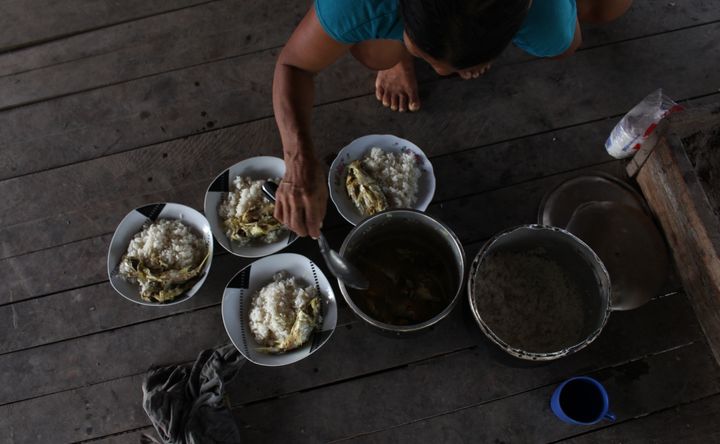 Menu/Cuisine
We can cater to any of your dietary preferences during retreat. If you are on an ayahuasca retreat however, you will abstain from alcohol, drugs, pork, spicy foods, citrus, and coffee. If you are in a master plant diet, you will additionally abstain from sugar, salt, and oils.
Otherwise we serve traditional foods including fresh fish, rice, plantains, and fruits.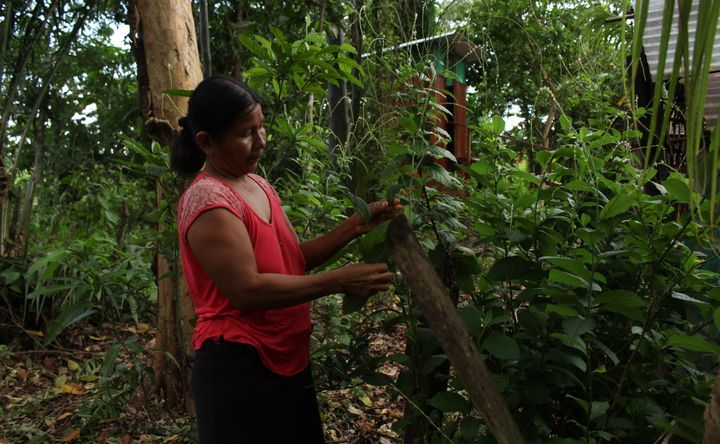 Directions
How do I get to Pucallpa?
If you are coming from outside of Peru, in order to get to Pucallpa, you must first book a flight to Lima. After arriving at Lima, you can either book a flight from Lima to Pucallpa (1hr flight approx, ranging $70-$100 roundtrip, companies include Star Peru, Peruvian Airlines, Latam, or LCPeru) or a bus (18-20 hrs ride approx, ranging $30-$80 roundtrip). For buses we recommend you take Tepsa or Movil Tours.
Once in Pucallpa, you can get affordable mototaxis in order to get to your preferred accommodation.
The community of Nueva Betania is located in the mid-Ucayali river, about 4 hours on the slow boat and 2 hours on the fast boat from the Pucallpa port. You can check it out in the following google maps link! (contact info blocked)5LneiV7kr82
There are two boat options, both leave from the main Pucallpa port.
Slow boat: 8 soles. Leaves at 8am sharp, must be 7:30am at the port. Takes 4 hours. It is a much more peaceful ride with less people.
Fast boat: 20 soles. Leaves 9am sharp, must be 8am at the port, in the boat because it tends to fill very fast. It takes 2 hours. The boats are definitely more full and less spacious.
Reviews
Write a review - tell others about your experience.
Taylor Clark December 19, 2018

Amazing

Visiting the NI'i Roa Nete was an experience of a lifetime. I'm not sure I can be complimentary enough. The location, isolation, and pristine environment were the a nurturing and relaxing environment. An incredible way to decompress and recharge. Macarena and Luis are very knowledgeable about the environment and plant medicines. Their hospitality was excellent as well, we did short walks and boat around the community foraging for mangoes, papayas, coconuts and plantains, and they pointed out various plants and there medicinal purposes and absorbing the beauty of the environment and the simplicity of life in the community. The ceremonies were smaller and more intimate than most I have heard of, it was just us. It's very hard to describe but after the third one it felt as if all the negative energy I had been storing throughout my whole life had left and I have never felt as at peace. I look forward to visiting again.