Events
About This Center
futurehippie is a Yogaretreatcenter.
You can enjoy Yoga, Meditation, vegan food, Reiki, Massages, Lifecoaching and a vibrant small community with us. Either you're up for a yogavacation or you have chosen a lifestyle as a digital nomad you're welcome to join us at futurehippie.
We want you to be happy. We want you to live the life you choose.
It is possible to combine a yogic lifestyle with modern amenities and to enjoy life.
futurehippie is a mindset.
Mika & Rayk are the founders of futurehippie and can't wait to grow the modern hippiecommunity . You may know Mika from her first brand MikaYoga. In Rayk she found the missing puzzles for her life and for futurehippie. She's a passionate Yogini and loves to teach Hatha, Vinyasa, Yin and FasciaYoga. Ecstatic Dance and swimming are one of her favorite activities .
She met Rayk at a Yogaworkshop in Berlin and he was crazy enough to follow her to Cambodia where they used to work and live. Before he decided to change his life he worked in finance. With this background and as a lifecoach you might wanna book a session for lifecoaching with him.
Both of them are Reikipractioners and into spiritual practices.
Join them on your Yogapath either you're a beginner or already well experienced.
welcome to futurehippie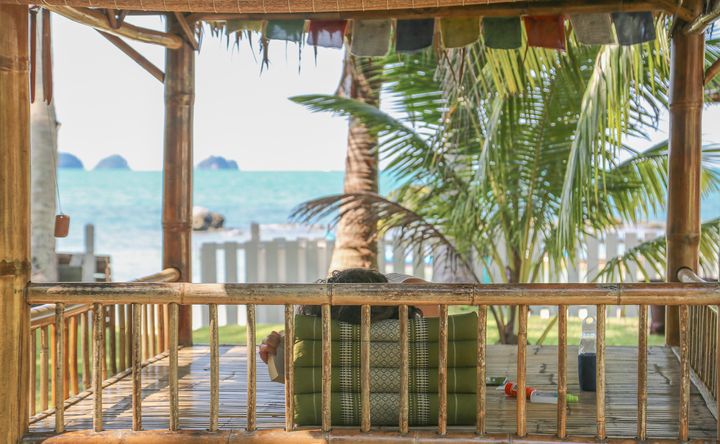 Venue Highlights
futurehippie is right at the beach in a really quiet area on Koh Samui. You'll also find two huge Banyan trees which are holding a massive energy.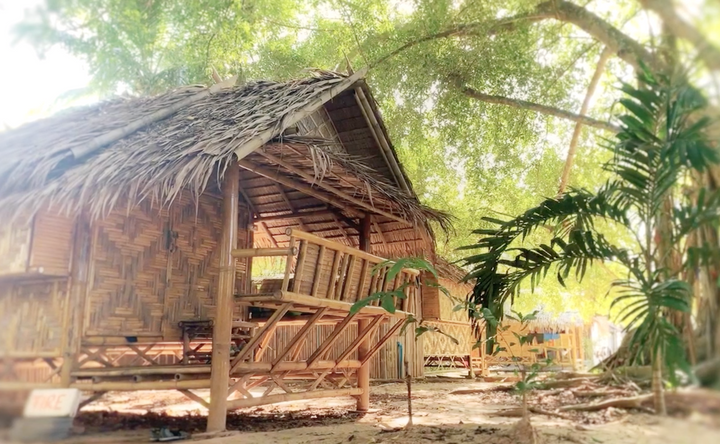 Accommodations
Single Bungalows, with shared bathroom
Situated in the garden facing the beach, it is the coziest single accommodation available. It consist of a single futon mat, clothes rack, shelves, fan and a lamp. It has shared facilities.
Double Bungalows, with shared bathroom
Situated in the garden, it consist of a double futon mat, clothes rack, shelves, fan and a lamp.It has shared facilities.
Double BUNGALOWS wit private bathroom
Situated in the garden near the Banyan tree, the garden bungalows can be used for single or double occupancy. They consist of a double futon mat, shelves, clothes rack, fan and a lamp. They have attached toilet and shower.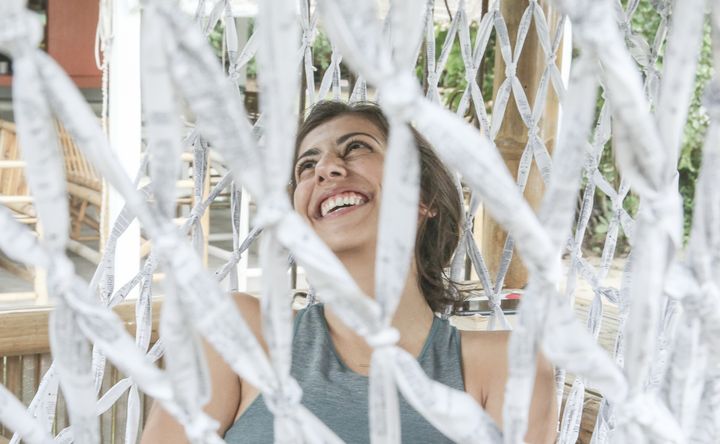 Amenities
Free Wifi
Towels
Free Parking
Coffee/Tea
Cafe
Restaurant
Yoga Studio
Bicycles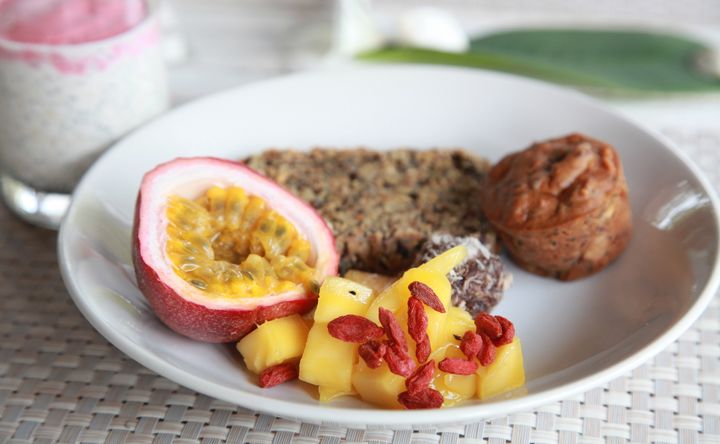 Menu Types
Vegan
Organic
Gluten Free
Dairy Free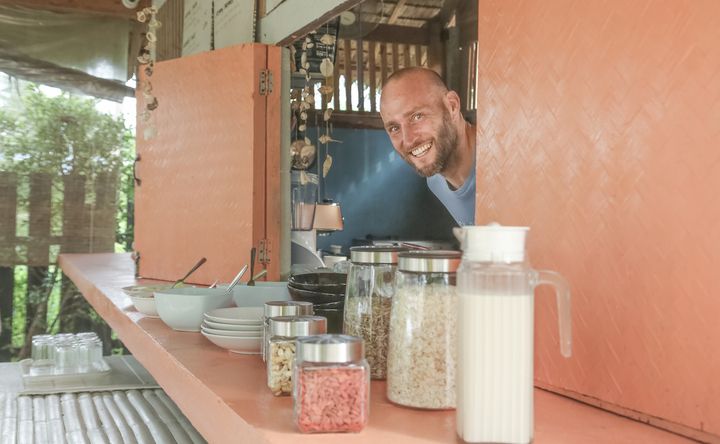 Menu/Cuisine
Vegan Food
Enjoy daily organic vegan meals which are fresh and full of loving energy. The human diet has changed drastically during our lifetime. Invite yourself to reconnect to your true needs and wants. Lovingly prepared by a small team. Healthy and yummy, organic and sustainable,what we eat is giving us fuel for the day. If you have a special need please contact us before.
Included in the retreat price is your breakfast and dinner which will be served as a buffet.
For Lunch you can spoil yourself at our Café and order from the menu snacks, fresh coconuts, coffee / tea and vegan treats.
When there's a craving for food we're not offering, such as fish, meat or dairy products, Koh Samui is offering a wide range of markets, local or western restaurant.
Please respect that we don't serve and allow alcohol, drugs and animal based products.
Directions
How to get to Koh Samui
By plane
The most convenient way to get to Koh Samui is flying from Bangkok, Singapore, Phuket or Pattaya. There are over twenty flights a day from Bangkok alone. Once you arrived in Koh Samui it will take you around 60 min to futurehippie by taxi. It's easy to get a taxi at the airport but you can also go by Navigo, which is a cheaper alternative.
By ferry
Alternatively, several ferries and catamarans run from Surat Thani or Don Sak on the Thai mainland. If you're travelling from Bangkok, it's a good idea to combine the ferry with a sleeper train from Hualumphong Station. Ferry times change frequently, though touts wait for arriving trains and buses in Surat to guide potential customers to their company. Long waits are common, so a degree of patience is necessary. Boats also connect to Koh Tao and Koh Phangan from Samui. Getting a ferry off the island is much easier, and most travel agents will have up-to-date schedules and fares. Approximately ten car ferries leave from Don Sak to Lipa Noi every day. Get there as early as possible and be prepared to wait for at least a couple of hours.
Reviews
Write a review - tell others about your experience.