About This Center
Yogshala Yoga School (RYS 200)
Reg. with Yoga Alliance USA
Offering certified 200 Hour Yoga Teacher Training Course in Rishikesh, India.


Join Yoga Alliance U.S.A certified residential 04 weeks 200 Hour Yoga Teacher Training in Rishikesh, India at Yogshala Yoga and Meditation School.
The 28 days 200 Hour Yoga Teacher Training Course Program pleasingly awaits your involvement at the absolutely glorious city – Rishikesh, India. Our 200 Hour Yoga Teacher Training is designed to walk you through the path of Yoga and is a gratifying way to grow a more elegant understanding of Yoga practice. The course training aims to accompany and support you in your conquest of attaining mastery in Hatha Yoga and Ashtanga Yoga.
This 200 Hour Yoga Teacher Training in Rishikesh utilizes a carefully curetted syllabus to give upon you the power of imparting knowledge in others who wish to find peace within. The 200 hour Yoga Teacher Training is trained primarily in English, followed by Sanskrit and Hindi languages as well.
This 200 Hour Yoga TTC is the ideal platform for you to place the foundation to be a motivational Yoga Teacher. The training is conducted in a traditional and peaceful environment in which it will encourage, support and guide one to learn more about oneself. Come and join 200 Hour Yoga Teacher Training in Rishikesh, India with Yogshala Yoga schools to push your mental and physical limits to achieve your goal of becoming a Yoga Teacher.
200 Hour Yoga Teacher Training Course in Rishikesh- Syllabus
YOGA PHILOSOPHY:-
IntroductionOrigin of YogaDifferent Paths of Yoga
Ashtanga Yoga (8 Limbs)
Yama & NiyamaAsanaPranayamaPratyaharaDharanaDhyana & Samadhi
YOGA PHILOSOPHY CURRICULUM:
Hatha YogaObstacles in YogaSankhaya DarshanVedanta Darshan

Panch Kosha
Annamaya KoshaPranamaya KoshaManomaya KoshaJnanamaya KoshaAnandamaya Kosha
HUMAN ANATOMY-PHYSIOLOGY & YOGA SYLLABUS:-
Introduction Skeletal SystemJoints and Range of MotionMuscular SystemPostural imbalances
MANTRA –CHANTING SESSIONS:-
TEACHING METHODOLOGY:
Ethical guidelines for a Yoga Teacher Lesson plan and Sequencing of practicesClass management to the observation
ASANA AND PRANAYAMA PRACTICE SESSIONS:
Dynamic
Postures
Standing
Postures
Inverted
Postures
Twisting
Postures
Back
bend postures
Forward
bend Postures
Balancing
Postures
Relaxation
Postures
Pranayama
Practices
Dhyana
Practices
Yog Nidra Practices
Mudras
Bandhas
Kriyas
Course Fee: $1350 USD
Booking Fee: $350 USD (Pay balance fee $1000 USD on arrival)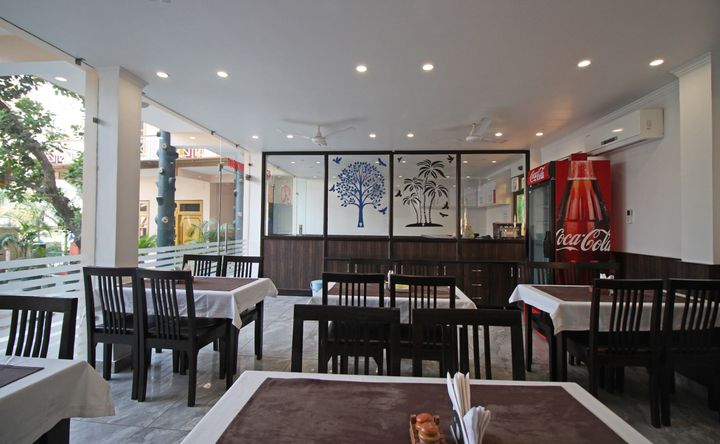 Amenities
A/C in Rooms
Free Wifi
Towels
Free Parking
Tour Assistance
Coffee/Tea
Cafe
Restaurant
Yoga Studio
House Keeping
Bicycles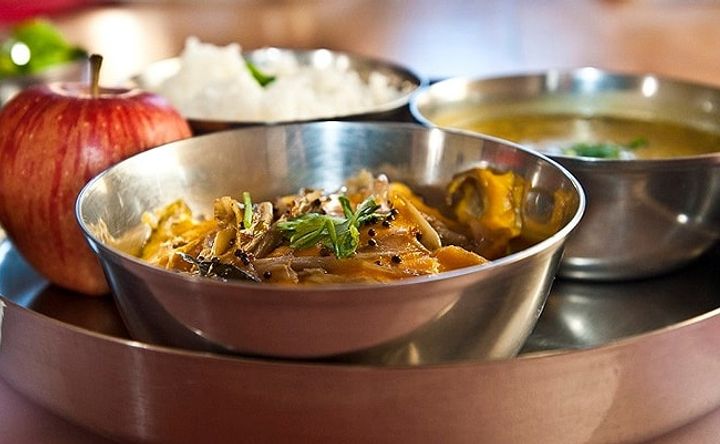 Menu Types
Vegetarian
Ayurvedic
Organic
Directions
Nearest International Airport is IGI New Delhi, Distance from our school 250 Km (6-7 Hours by Car)
One can also take a domestic flight from Delhi airport to Dehradun airport, Distannce from our school 20 Km (30 min by car)
Reviews
Write a review - tell others about your experience.
Teachers