About This Center
Our aim is to help others to connect with the deeper parts of themselves, while finding a place of rest, recuperation and most of all fun. We hope our guests will return home with new insights and healing through creativity such as, meditative art, sound healing workshops, dance and music, meditation, nature walks, Shamanic practices and Soul Connection:- We also hope to expand this healing into the small village where our retreat is, by inviting in local help with cooking and buying local produce they grow specifically for us and in that way, raising the spiritual vibration in the area.
We bought the house as a ruin in 2005 and began our retreat as a B&B in 2007 having renovated the house to a high standard, but trying to keep as much of the stone as possible. This year we have changed the retreat as a venue for group retreats, focussing on the healing. The house has been cleared and cleansed of any negativity and now feels like paradise, we hope you will join us on this journey.
Review Anita Bingham at our very first CHILL OUT retreat - (Facebook 5 star April 2018) Having never been to a retreat I wasn't sure quite what to expect, but I was delighted with my 8 day experience starting the day having breakfast outside listening to Birds singing and the wind chimes chiming over looking the pool no forced conversation or demanding schedule . Shirley offered and taken up through choice chakra dancing , open conversation, beautiful walks, creativit , treatments on a daily basis and trips out if desired eg lavender farm and Ancient hill top town, Motovun . The tranquil setting in a beautiful location gave you the choice to be at peace relaxing, or share in uplifting conversation . The rooms were clean and charming and the food delicious. I enjoyed this experience so much that I would like to share it with my daughter maybe another women who wants change on retreat.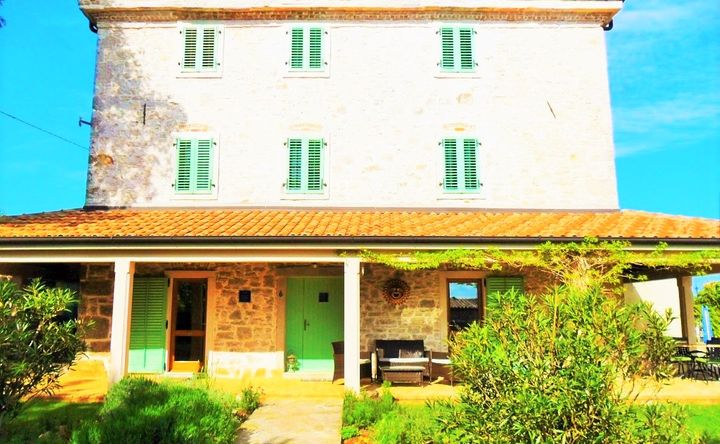 Venue Highlights
We are in the heart of Istria within 20 minutes of the Venetian coastal town of Porec. We have views of the Ucka mountain range and surrounded by vineyards and other small villages with beautiful country walks along unmade roads.
Built in the 1800s, this beautiful, traditional stonehouse was renovated in 2006.
Four luxury rooms with en-suite wetrooms and WC in each room, allows for a gathering of up to 10 men and/or women to relax and enjoy the beautiful surroundings while experiencing life enhancing workshops, with wholesome food, often grown in the village.
Swim in our private egg shaped pool, representing, REBIRTH and have fun in the evening and relax.
Allow wellness with a complementary therapy.
We are within easy reach of Pula airport with regular flights in Spring and Summer from UK and Europe and organised taxis bringing you to our restful destination.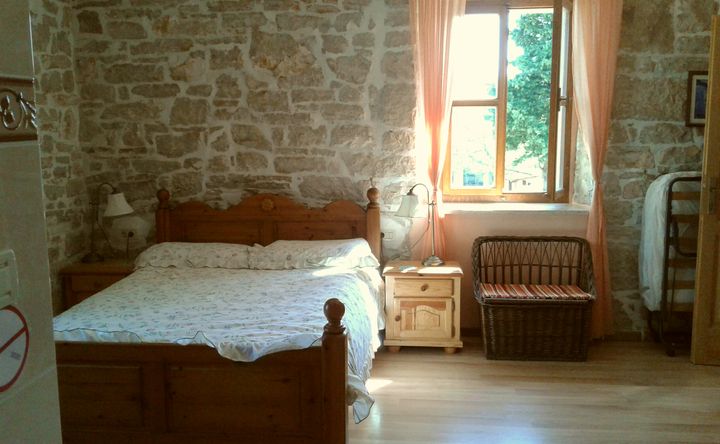 Accommodations
The LOUNGE has a lovley warm log burner, leads to an open plan hallway and oak staircase, into the handmade Oak kitchen. There is a door to the utility and downstairs toilet.
On cooler days, we can use this area for workshops and activities.
BEDROOMS
There are 4 bedrooms all have there own en-suite and separate WC.
2 doubles will sleep two people in twin beds each. (4)
2 trebles will sleep three people in each.
One has a double bed with 2 single mattresses and bed linen for 2 and one single bed.
The other treble room has a double bed with double mattress and a single bed. (6)
OUTSIDE SPACE
The house is surrounded by a large terrace with tables and chairs and we also have a lovely area of lawns and a paved area around the pool for workshops. We have access and use of some land next to the house where we have cut a grass path to a circle of trees that have grown naturally after one tree was taken down, like a Phoenix rising from the ashes of the burnt stump, we can do some lovely meditations and circle work in there. A gravelled area in the garden now has a circle of large stones and a fire in the centre for lovely Shamanic and meditation work and fun around the fire in the evenings, star gazing etc.
The garden has lawns with tree coverage on one side, lots of mature shrubs, flowers and fruit trees.
The pool is Egg shaped to represent REBIRTH to a higher consciousness. It has wide steps into a shallow end leading to a deeper part up to shoulder height, so is lovely for workshop activities with this theme, as well as for fun play and swimming of course! The pool is surrounded by a lovely natural stone terrace where we have sunbeds to lie and read inbetween any of the activities on offer, which may be around the pool sometimes.
The small garden house is Shirley's studio apartment, giving participants the house to themselves.
Workshop leaders have accommodation in a local house with it's own private bathroom. All meals are together at the house.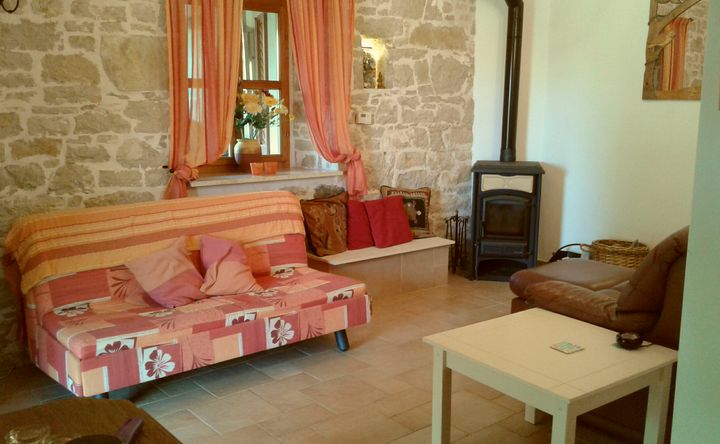 Amenities
Free Wifi
Pool
Towels
Free Parking
Kitchen
Tour Assistance
Coffee/Tea
House Keeping
Bicycles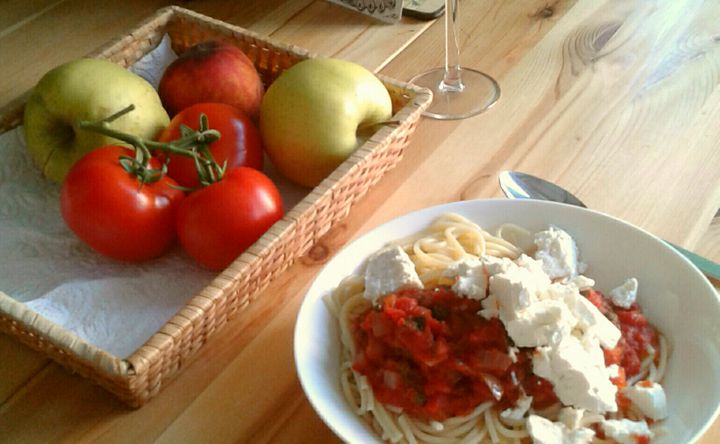 Menu Types
Vegan
Vegetarian
Pescetarian
Gluten Free
Dairy Free
Nut Free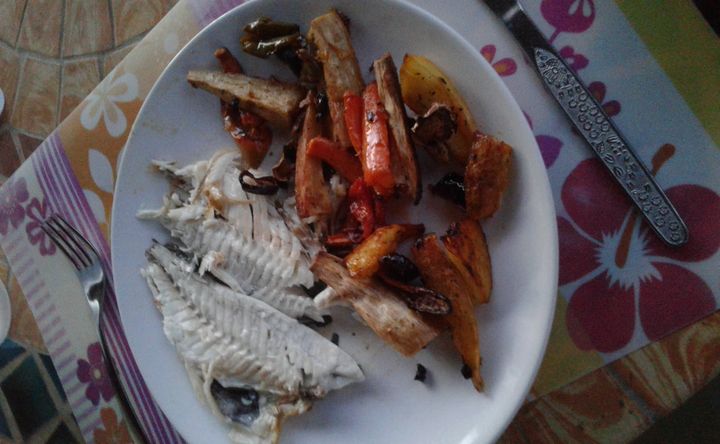 Menu/Cuisine
Workshop days
Beverages are supplied all day.
Breakfast of Fruit, yogurt, toast, eggs, cereal, juice, tea, coffee
Lovely fresh slow vegetarian lunch of salad, bread, local cheeses, olives, fruit
Afternoon tea and cake.
Dinner - vegetarian food and salad and dessert.
On any extra Days you book outside of workshops, we can serve meat and fish.
Directions
We arrange taxis from Pula airport which take about 1 hour. For groups of 6 in a minibus the cost would be approximately £15. each, for less people in the vehicle the price will increase. We can arrange for groups arriving on the same day to share a taxi.
If you are driving we will supply you with details of the easiest route on a very good motorway.
Reviews
Write a review - tell others about your experience.
Teachers