About This Center
A piece of paradise awaits you in the Cordillera Escalera Ecolodge, which is located between the Peruvian Andes and the Amazon River. Five comfortable bungalows in eco-style are surrounded by tropical forest of the national park Cordillera Escalera, in 15 minutes walking from Tarapoto, one of the popular tourist destinations in Peru.
The area of the protected zone where the Ecolodge is situated has about 150 thousand hectares of jungles with endemic plants and animals. From your hammock on the patio you can see miniature monkeys and sloths, brightly colored exotic birds and butterflies. Here in the tropical heart of Peru you have the unique opportunity to plunge into harmony with nature and yourself, to find a balance with a natural life.
Have an unforgettable rest on foothills of the Andes, just relax and forget about daily hustle and bustle of the big city. It is so easy here in the Cordillera Escalera Ecolodge.
Anyone who wants to go up will be able to imagine the stairs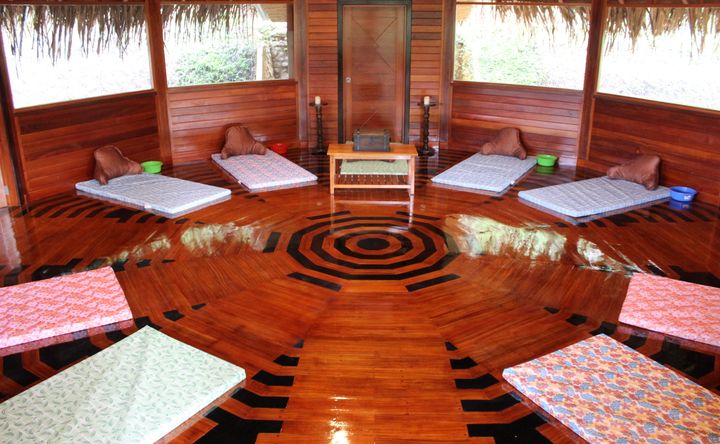 Venue Highlights
Amazonian traditional medicine effective in the treatment of a wide range of diseases - from lung functional disorders to severe systemic disease and cancer. If you are considering Peru as a place to treat their disease, you must remember the following - a feature of this approach is that during the therapeutic diets, ceremonies, the shaman finds and removes the cause of the disease. It cleans, strengthens your body and mind, helps to cope with the consequences of the disease. This process, which is not possible without your active participation.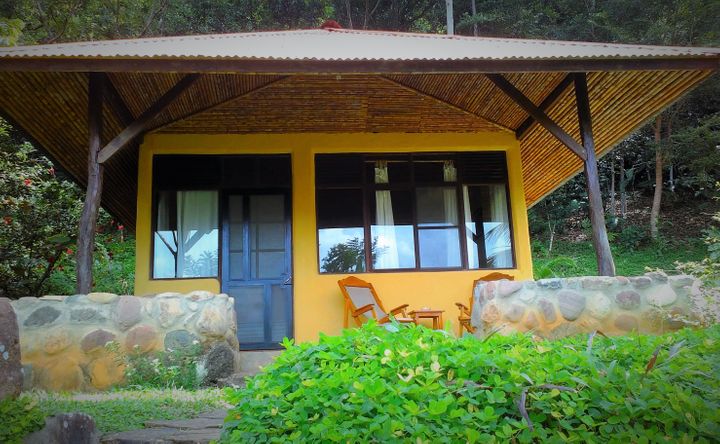 Accommodations
Double bungalows
FOUR Double bungalows for 1-2 persons, with high ceilings are built in local eco-style with using only natural materials. Each bungalow has a fridge and a ventilator. If necessary, you can order an extra rollaway bed (including a cot). Outside each entrance there is a small terrace with views of the jungle. Comfortably located in a lounger chair, you can enjoy the breathtaking tropical nature, listening how exotic birds are singing on the tree so close to you.
Family Bungalow
There are TWO Family Bungalow is built in authentic local style for accommodation of a family or a small group of friends. This bungalow is suitable for 6-8 persons.
In the spacious hall there are a bar area and a fully equipped kitchen with refrigerator, stove, microwave and kettle. The family bathroom has a separate shower, two double bedrooms have one shared shower. On the back of the bungalow there is a terrace overlooking the colorful Peruvian jungle.
Here you feel at home, in a beautiful place with people you love.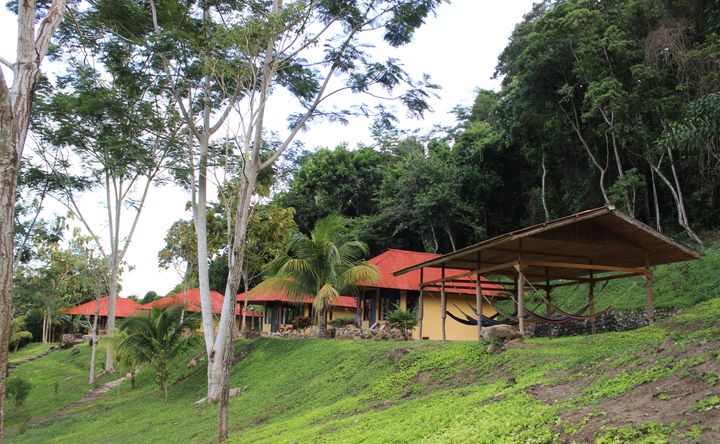 Amenities
Free Wifi
Free Parking
Tour Assistance
Coffee/Tea
House Keeping
Menu Types
Vegan
Vegetarian
Pescetarian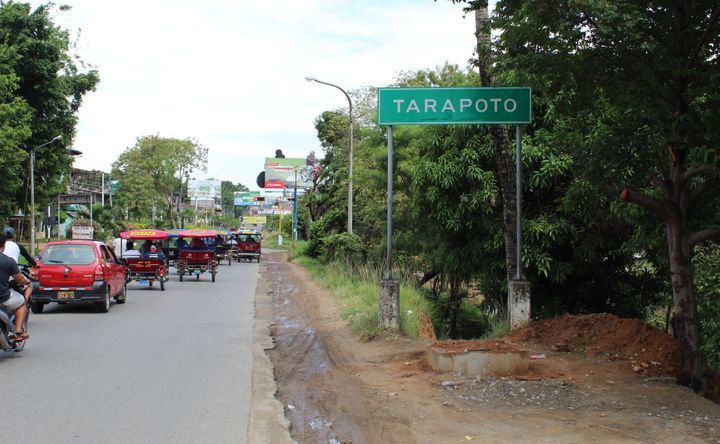 Directions
From the airport of the Tarapoto city to Ecolodge can be reached by car or by moto-taxi in 20 minutes. The cost of the trip is from 4 to 10 dollars.
Reviews
Write a review - tell others about your experience.