About This Center
MaoMeno retreat is beautiful. A humble array of huts that have been aesthetically designed to make each and every one of us feels so deeply relaxed and uncluttered. The huts are nestled amid the forest only minutes walk from the ocean. The very attentive staff, five cows and one monkey will be forever embedded in your heart for their very generous spirit. Horse and cart is the only traffic on the island, as there are no motorized vehicles. The ocean is a spectacular full stop! The water is the most brilliant turquoise color. The shoreline is sprinkled with washed-up coral that is fun to collect. The calm energy of that ocean is an instant giver of supreme joy, every time. The location of the resort is so close in proximity to the ocean, that in the evenings it will serenade you to sleep. The host of the resort has lovingly created a haven for guests to ground, unfold and rediscover inner beauty. There's no choice than to give in to this natural wonder and succumb to deep relaxation. The resort is eco-friendly and fully geared to support and nurture all yogis. The yoga space is perfect and feels beautifully sacred. Windowless with spectacularly high ceilings thatched in the traditional Indonesian way, creating a space that is inclusive of mother nature. It's a joy to be in the space and I'm sure even the cows love watching us move in and around bliss.
"I had magic time,the place is charming decorated with taste and simplicity! Peaceful, very good yoga lessons, delicious healthy food and stunning sea with coral reefs turtles,incredible diving, beautiful surroundings and friendly people!" Monica, Spain.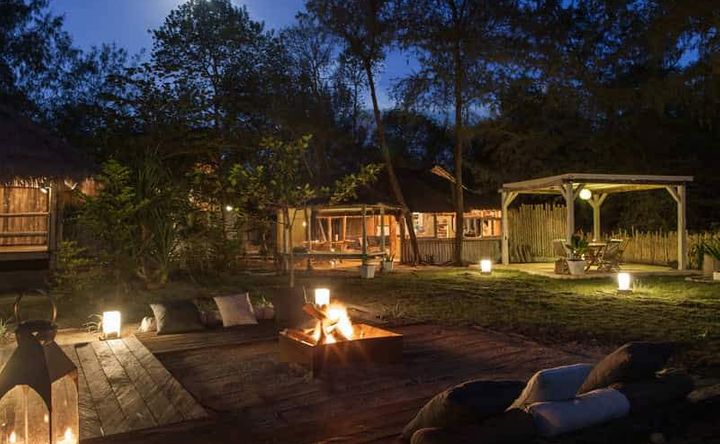 Venue Highlights
Gili Meno, the most relaxing of the 3 Gili Islands. Meno truly sets itself apart from the other two islands bordering it, both in terms of features and characteristics. It offers more preserved nature, with very low-key nightlife thanks to a local island village administrative ruling that puts a ban on late night music. This is a blessing for travellers wanting a more quiet and laidback island retreat compared to the much established Gili Trawangan island and its smaller 'twin', Gili Air.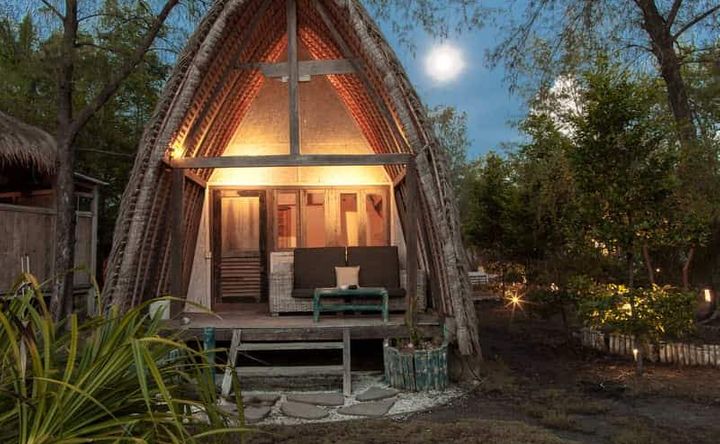 Accommodations
There are three different options for your accomodation:
-Luxury private room: double bed, private bathroom, AC.
-Standard private room: double bed, private bathroom, fan.
-Economy shared room: single bed in a two bed room, shared bathroom, fan.
Towels are provided.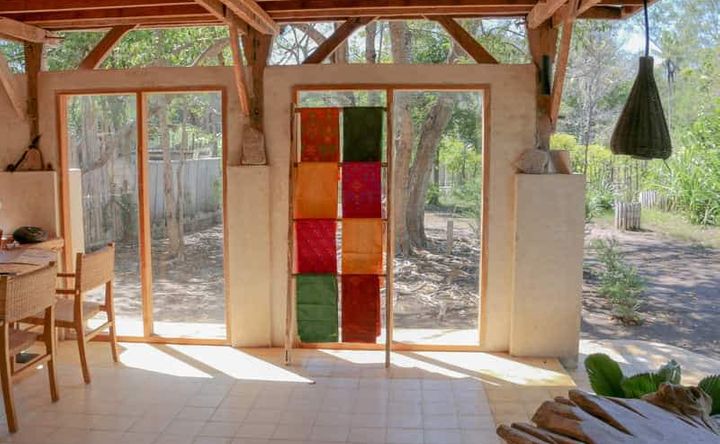 Amenities
A/C in Rooms
Free Wifi
Spa
Towels
Tour Assistance
Coffee/Tea
Restaurant
Yoga Studio
House Keeping
Bicycles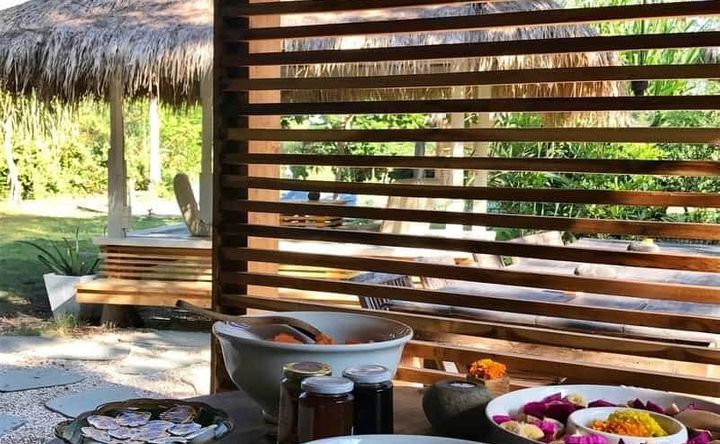 Menu Types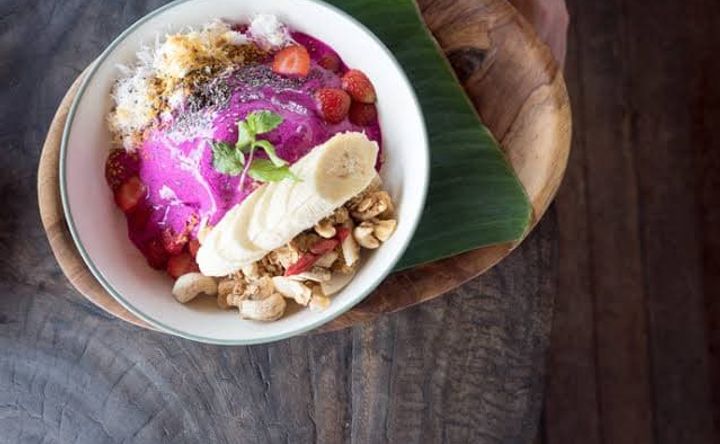 Menu/Cuisine
Its delicous breakfasts and varied vegetarian dinners are one of the reason facilitators keep returning to maoMeno every year.
The catering package offers free flow of water, teas, herbal teas and coffee throughout the retreat. Full breakfast and dinner buffet plus afternoon snacks. Special menus are available for any guests with dietary restrictions.
Directions
The easiest way to access the Gili Islands from Bali is through one of the fast boat companies offering daily transfers from Padang Bai (East Bali). My favorite is Eka Jaya Fast Boat which offers an inclusive shuttle service from Kuta, Seminyak, and Ubud. Cost is approximately USD 45. Another option is to fly to the Lombok International Airport. From there you can get a drive 2 hours north to Bangsal where the local boats depart to the Gilis. Fast boats leave to Meno hourly.
Reviews
Write a review - tell others about your experience.
Jack jose January 07, 2019

Artsy resort in the beautiful Gili Islands

I was in MaoMeno last October and it was a beautiful experience. The resort is made out of recycled and environmentally friendly materials has a lot of character. The Yoga Shala is such a peaceful place!!! Gili Meno is definitely the best island out of Gili Meno, Trawangan and Air. Its smaller and quieter and definitely has the nicest beach. 10 minute from the resort the beach near the harbour is definitely the best in all 3 islands. People here are super friendly and the families that run the warungs are the sweetest. Go to Gili Meno! and when you are there visit/ stay at MaoMeno. Eat at Pkman. You are welcome :)
Teacher