About This Center
We host wellness retreats to help you connect with daily practices that support you in your wellbeing, provide opportunities to explore and contemplate in nature, practice yoga, meditation and qi gong.
We also rent the centre out to healing arts retreats, yoga teachers, and wellness coaches who are in alignment with wellness and healing mindfully.
Cedar Healing Arts is a place to unplug from the chaos of life and plug back into your well-being, your natural connection to nature and align with the art of living a life that is nourishing and balanced. We offering healing art modalities such as yoga, sounding, Traditional Chinese Medicine, acupuncture, qi gong, plant based, whole food, macrobiotic eating and way of life. We offer group retreats and personal wellness retreats hosted by Sonja as well as a selection of teachers and practitioners who are committed to holding a nurturing space for people to transform, heal and rejuvenate in alignment with the principles of nature. Cedar Healing Arts was founded in 2018 by Sonja den Elzen as a space for people to come and replenish and be inspired in living ways that promote a healthy sense of well being and connection to nature. Sonja den Elzen is a R.Ac license acupuncturist, a zen shiatsu practitioner and RYT500 yoga instructor as well as a clothing designer with a passion for natural plant dyeing, foraging and plant medicine and sounding.
Land in a place where the energy feels calm, take a deep breath and feel your shoulders drop as you let out a sigh that releases the tension you forgot you were holding on to. Enjoy a delightful, whole food meal that leave your taste buds satisfied a
Venue Highlights
Nestled in the Gateway to the Muskoka's, just south of Taboo Resort. A 5 min walk to Muskoka Beach. Walking trails near by.
A yoga / ceremony room that walks out to the back yard, with firepits and hammocks. A large gourmet kitchen to create and share meals, comfortable, modern bedrooms.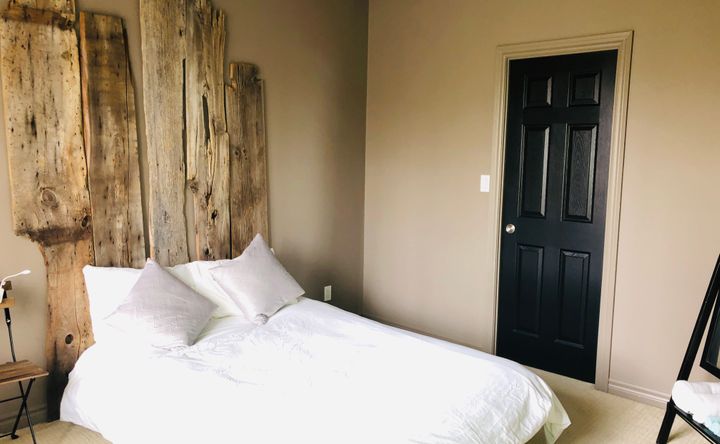 Accommodations
1 room - 3 single beds
1 room - 2 single beds
1 room - treatment room or 2 single bed
1 room - double bed can add 1 single bed
1 room - queen bed can add 1 single bed
3 full bathrooms, 1 powder room, 1 infra red sauna
towels are provided
when full space is rented there is an additional room with King bed.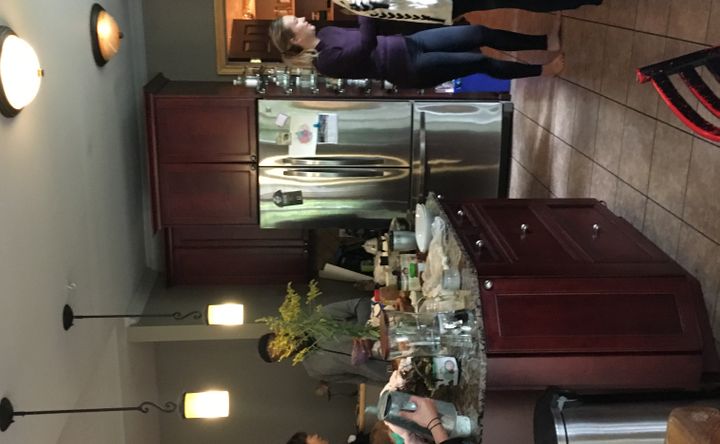 Amenities
A/C in Rooms
Free Wifi
Sauna
Towels
Free Parking
Kitchen
Coffee/Tea
Yoga Studio
Ceremony Space
Menu Types
Vegan
Vegetarian
Ayurvedic
Organic
Gluten Free
Dairy Free
Nut Free
Menu/Cuisine
Delicious whole food, plant based menu in accordance with the energetics of the season. Macrobiotic.
Directions
Getting there :
193 Maple Heights Dr. Gravenhurst.
Driving ~ Toronto to Gravenhurst 2hrs.
Bus ~ OntarioNorthland Bus goes from Yorkdale to Gravenhurst, leaving at 3pm or 2:30 from Toronto Coach terminal for $42 each way (we can pick you up at the Gravenhurst bus stop)
There is also a small airport with summer flights from Porter airlines in Toronto To Muskoka that is nearby and we can pick you up from
What is near the healing arts centre: Nestled in the Muskokas, towns of Gravenhurst and Bracebridge are within 7 and 18 min drive respectively. A 5 min walk from the house with bring you to the shores of Muskoka Lake, or to a forested river… bring snowshoes if you have them as its a nice adventure to go exploring.
Reviews
Write a review - tell others about your experience.
Teacher