About This Center
A Spiritual Retreat in Most Beautiful Place Rishikesh
Yoga and meditation are most ancient practices to keep body, mind, and soul healthy and pure. These are the most eminent ways to cure physical, mental and emotional illness. In fact, at this modern age, when most of the people are very tensed and depressed, we offer special treatment via yoga, meditation, and Ayurvedic medicine and therapies. People also visit here for spiritual rejuvenation.
Everything is for Spiritual Rejuvenation
Here, a team of trainers, therapists and doctors are present to give you an immense experience of various forms of yoga and postures, meditation and nidras, and Ayurveda treatment. Ashtanga yoga, Vinyasa yoga, and Hatha yoga; trainers are experienced and well versed in all forms of yoga and let you learn and help you practice with introduction of all benefits and importance. Likewise, you will get into a deep journey of meditation for extreme mental peace and boost your life with all good and energetic thoughts.
Similarly, Ayurvedic treatment and therapies are not only for illness treatment, anyone will find it beneficial even if you are interested in the best rejuvenated spa therapy. Our main focus is to let you find peace of mind, boost in energy, refreshment of thought, and a rejuvenated life.
Beauty of Ambience is a Blessing
As we are willing to offer you the world's best services and treatment to boost your lifestyle, we are promised to serve you the best services with the best amenities as well. During your stay, we take special care of your food, living place and other amenities. We serve only satvik food that will boost your yoga and meditation practices. It is well said that your food hinders what's in your mind and your food helps you to think good and do good.
Our center is among nature, there is Holy Water River, mountain and extensive group of greeneries, where you will truly feel the beauty of nature and extensive peace of mind. Natural Scenic beauty itself makes you feel healthier and happy plus our treatment will take you to an upper level of rejuvenation and allow you to live a healthy and refreshing life.
Good food, beautiful natural ambience and very amiable people; what else do you need to get a refresh in life. We are working hard to make your every stay special. Come with your family or solo, you will never regret your visit here.
Really enjoyed your beautiful meditation session .you really touched my inner soul in many ways.Thankyou very much- Sriram
Venue Highlights
During the course, you will be staying at Spiritual Life Home, Rishikesh, India. The retreat center is situated in the heart of the Rishikesh, next to the famous hanging bridge and the holy Ganga River. The retreat center is peaceful and surrounded by beautiful green mountains.
There is beautiful yoga hall, a dining area, and a beautiful green garden in front of the reception. Everything is close by the retreat center such as shops, cafes, restaurants, ATM, healthcare, organic stores. Spiritual Life Home has a relaxed, friendly atmosphere, beautifully decorated rooms, and lots of comfy chill-out areas.
You can relax with a book on the terrace, have a dip in the holy river Ganga, chat with your fellow guests in the bright open lounge or sit and enjoy the view to the mountains from the terrace. The eco-friendly resort is powered by nature. If you are there in season, you will taste some of the delicious fruits and vegetables grown in the natural environment.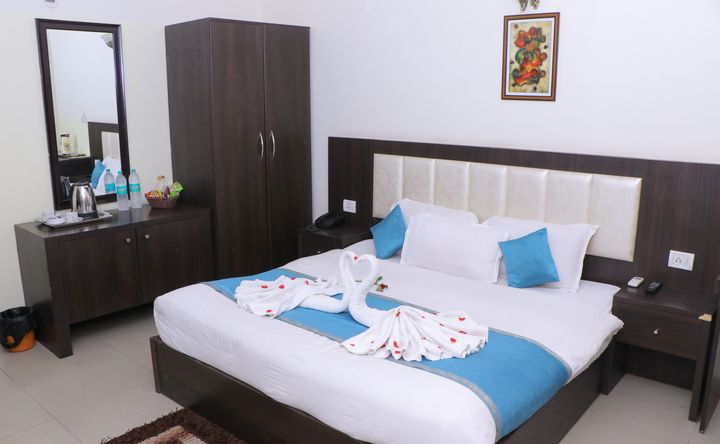 Accommodations
Spiritual Life Home offers single and double rooms based on the client's requirements. Every room has attached bathroom with western toilet and hot shower,with air-condition. The rooms for the yogis are well maintained and clean.
They offer bed sheets, pillows, bath towels, toilet paper, blanket, and welcome amenities upon arrival. Good Wi-Fi is included on every floor. Laundry service is also available on minimum cost.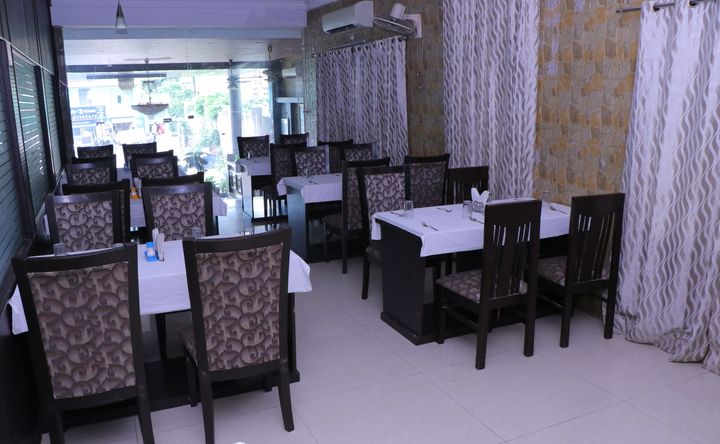 Amenities
A/C in Rooms
Free Wifi
Spa
Towels
Free Parking
Kitchen
Tour Assistance
Coffee/Tea
Restaurant
Yoga Studio
House Keeping
Menu Types
Vegan
Vegetarian
Ayurvedic
Organic
Gluten Free
Dairy Free
Nut Free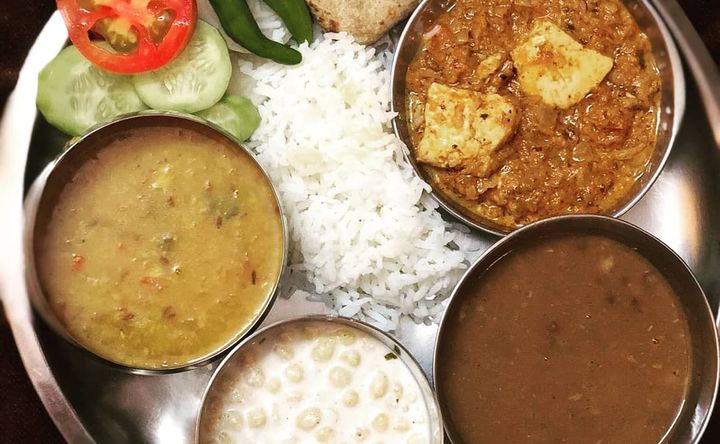 Menu/Cuisine
Spiritual Life Home will serve three satvic meal daily. All the three satvic meals provided will be energized by spiritual mantras. The food is completely Ayurvedic and according to your body constitution.
Breakfast: includes one solid breakfast and some fruit salad or fruit juice or shakes or tea or coffee or herbal tea.
Lunch: includes pulses, vegetables, rice, chapatti and salad. The food is completely traditional Indian food.
Dinner: almost the same as lunch except the fact that efforts are made to make dinner lighter than what has been given in lunch, as this helps in digestion.
Directions
The nearest airport is Dehradun airport uttarakhand ,from there we can pick the client on minimum addition cost of taxi.
Reviews
Write a review - tell others about your experience.