About This Center
Rao nete is an Ayahuasca healing and plant dieta center in the heart of the shipibo homeland.
Powered by Froala Editor
Powered by Froala Editor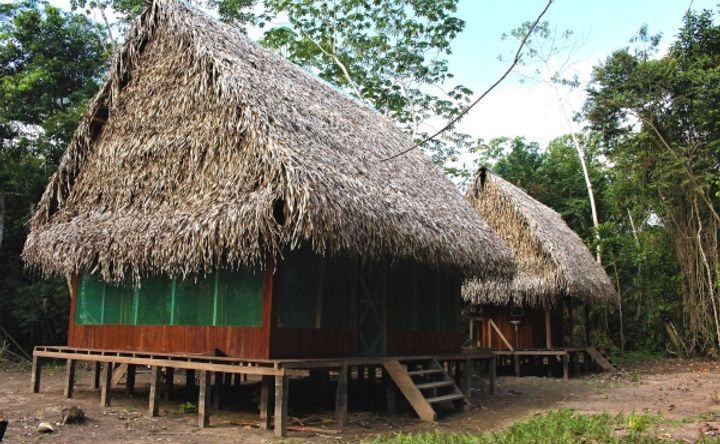 Venue Highlights
The center is located 3 kilometers outside of the village of Paoyan, away from the noise and village life. The center is accessible by road by using motokars, or by boat over the beautiful tributary that connects our center to Paoyan.
Our center is designed to hold ceremonies for small, intimate groups. We feel that in large groups, people who need more care than others might not get the healing they need. Keeping the groups small allows us to connect better with each individual and guarantee our work.
We realize that there is quite a difference in the way of life of the shipibo and people living in industrialized countries. Therefore we have constructed our center in a simple, but comfortable style, so you can focus fully on your progress and not have to deal with lack of comfort.
We employ a small staff of people that assist us in the daily operation as well as help us during ceremony.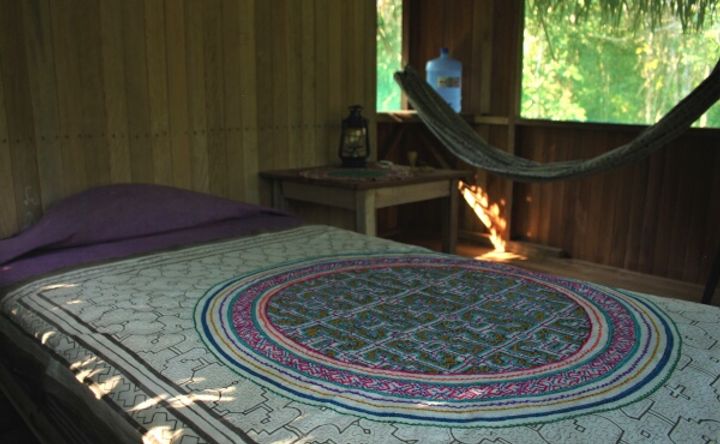 Accommodations
You will be staying in one of our private tambos, which are small but cosy houses with a thatched roof to keep the house cool during the day. The tambos are protected by mosquito screens for the windows, door and ceiling. Furthermore, your bed is protected by a mosquito net. You will have your own dry toilet, a small table and chair, a hammock to relax in and a kerosene lamp for light at night.
We've constructed our tambos with privacy in mind. This means that all tambos are sufficiently spaced apart so they are enclosed in their own green habitat.
Raonete features a beautiful shower building with two bathrooms. Each bathroom has a tiled shower, with enough pressure and a big enough shower head to shower comfortably and freshen up. The shower building also has a mirror and a sink where you can wash your hands and, for the men, shave in the morning.
Our Maloka is a square maloka, built in the traditional style of the shipibo from locally sourced materials. It holds enough space for 8 participants, maestros and support staff, but we will be working with 4 participants maximum. It features a beautiful, powerful design, made by Paolo, Julio's son and painted by Julio's family.
The kitchen building features a kitchen, where all foods are made using fresh, locally grown, organic products. Furthermore, there is a section where we eat, as well as a section where fresh fish and chicken are grilled, and where the plant saunas are prepared.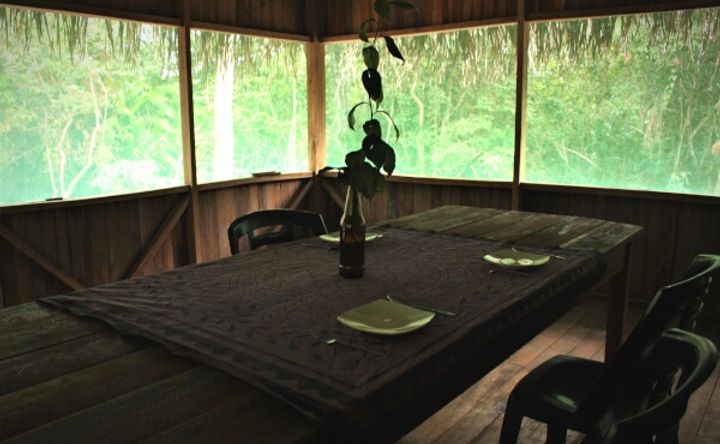 Amenities
Kitchen
Tour Assistance
Coffee/Tea
Restaurant
Ceremony Space
Menu Types
Vegan
Vegetarian
Pescetarian
Meat
Organic
Dairy Free
Nut Free
Menu/Cuisine
The meals we offer are simple, but delicious meals that adhere to the Ayahuasca diet. Fresh vegetables, fruits, fish and chicken are the staple foods we offer.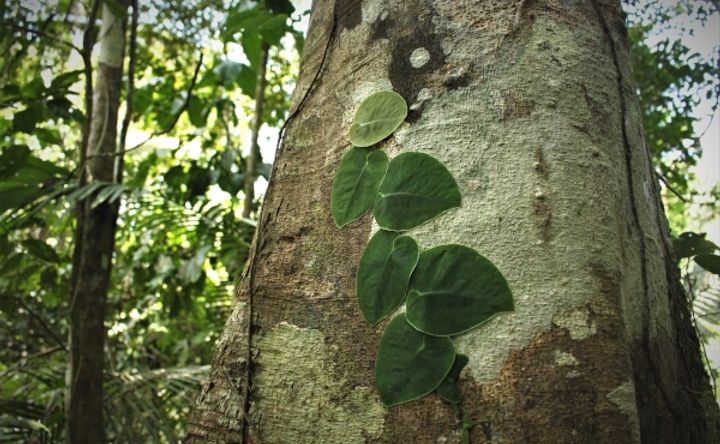 Directions
Our center is difficult to reach without help, as it involves a 4 hour boat ride. Therefore, we will pick you up and drop you off at hotel Gavilanes in the quiet Yarina Coche district in the city of Pucallpa.
Reviews
Write a review - tell others about your experience.
kati May 18, 2019

Retreat

My experience at Rao Nete was completely life changing. How to describe the infinitely rich tapestry of experience during those life changing 6 weeks. Maestro's attunement to energy is powerful. His icaros are extraordinary. I met Maestro two years prior at the Temple of the Way of Light. I returned to Peru, this time to Rao Nete, specifically to work with him. Rao Nete is a situated deep in the rainforest, the environment is extraordinarily tranquil and peaceful. It is a powerful place for healing, reflection, and intensive communing within one's inner universe. The food, simple, was at times absolutely incredible. The fish caught fresh that morning in nets strung near the center. Maestro's wife and family are so beautiful and soul centered, they all touched my heart very deeply. At the end of my retreat, I postponed my flight to the Sacred Valley so I could return to Rao Nete for a deeper dieta. During this second visit in the rainy season, the river rose and the retreat center transformed from extraordinary into a purely magical oasis, completely surrounded by peaceful tranquil waters, wild birds, pulsing life. The lead facilitator, Daniel, was very attentive to my needs, seen and unseen. I left Rao Nete with the deep inner peace knowing that I would return to Peru at the very next chance. Overall it was the most incredible experience of my life.