About This Center
Our Mission: To provide a sanctuary that rekindles a connection with nature and nourishes each guest in mind, body and spirit.
Selva Armonia, or "Harmonious Jungle," provides exceptional retreat space deep in the rainforest of Costa Rica, overlooking the South Pacific Ocean. We are a true eco-lodge combining elegance with a rustic atmosphere in a breathtaking jungle setting. This space is used for world-class teachers, healers, yogis, facilitators and nature-enthusiasts to celebrate and share their gifts and teachings with others.
The project began with conscious intention in 2006 with the purchase of 35 acres in the pristine mountains of Uvita, Costa Rica, preparing seven .5-1 acre home sites and planning for sustainable living. Our stunning Eco-Retreat Center was completed in 2011. This land and its environmentally conscious architecture has been thoughtfully designed to graciously host your retreat or workshop, or to support your personal re-creation. Selva Armonia provides retreat space for world-class teachers, healers, yogis and facilitators to share their gifts. Whether we are hosting your event or you are a guest in one of our fabulously fun vacation packages, we invite you to enjoy this place as we do.
Arrive at Selva Armonia to find yourself removed from the mundane. With a breathtaking view of the famous Whale's Tail in the Pacific Ocean, Selva Armonia Retreat Center is a private and sacred space where there is something for everyone. Lead your retreat or workshop in our open-air "floating" bamboo Yoga deck surrounded by peace-invoking edible and botanical gardens. Treat yourself by signing up for a workshop offered by one of our traveling guest teachers (See our Schedule of Events….Coming Oh-So-Soon!). Relax and be pampered where sea-kissed breezes fold into the sweet serenades of jungle song birds and exotic fruits grow on trees right outside your door. Hike to magical waterfalls, commune with the dragonflies, watch a lotus flower unfold, be inspired to practice your art or blissfully sit and wile away the hours with a good book.
our mission is to provide a sanctuary that rekindles a connection with nature and nourishes each guest in mind, body and spirit.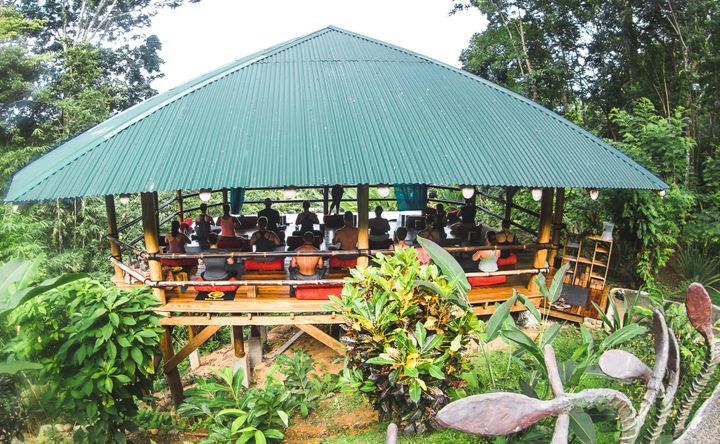 Venue Highlights
If adventure draws you here, the National Marine Park of Costa Ballena is but a short drive. Explore the area in one of our joyfully crafted vacation packages offering snorkeling, surfing, whale and dolphin watching, horseback-riding, zip-lining canopy tours and infinite hours of sun and beach time.
Whatever your fancy, we support you in creating the retreat that you need and want. Come be in a place world-renowned for its magnificent scenery, gourmet food, enlightening Yoga and an intentional community that is devoted to co-creating the retreat of your dreams.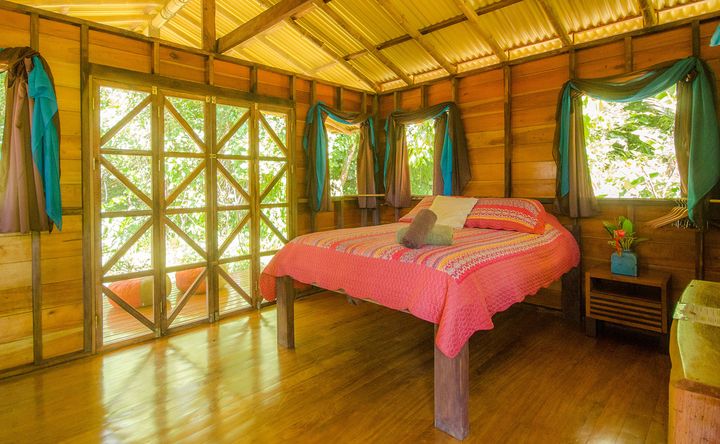 Accommodations
We offer a variety a variety of room options:
Double Room with Sea View
Triple Room with Garden View
Double Room with Terrace
Single Room with Terrace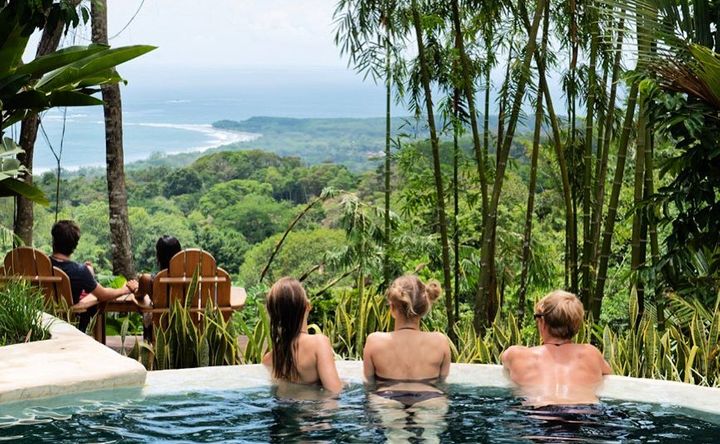 Amenities
Spa
Pool
Towels
Free Parking
Tour Assistance
Coffee/Tea
Restaurant
Yoga Studio
House Keeping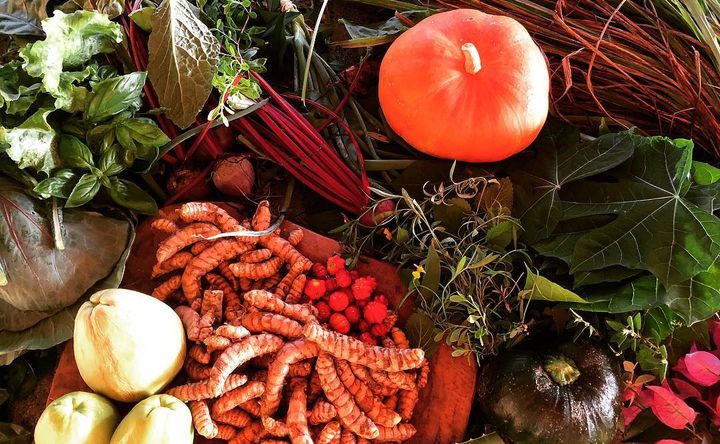 Menu Types
Vegan
Vegetarian
Pescetarian
Organic
Gluten Free
Dairy Free
Nut Free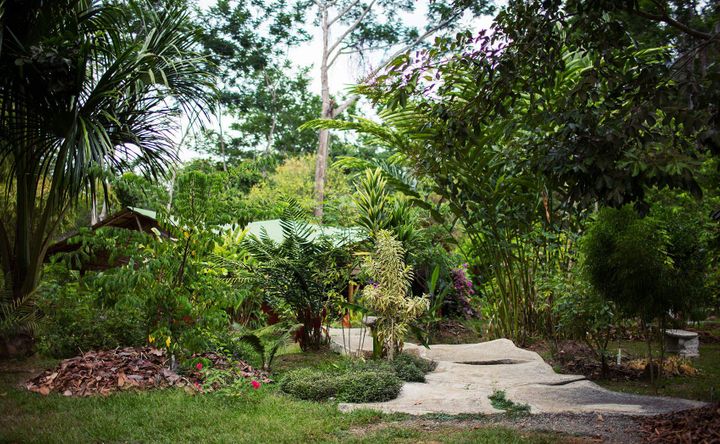 Directions
We are located at Route 34 - La Union Rd, Uvita, Puntarenas, Costa Rica. Uvita is only a three hour drive on a newly completed coastal highway from the San Jose International Airport.
Flying to Costa Rica:
International visitors fly into the San Jose International Airport (SJO).
Most places in Costa Rica, including taxi drivers and bus stations, accept $USD. You will receive change in Costa Rican Colones (the local currency).
Uvita is only a three hour drive from SJO. You may also opt for a short flight from San Jose to the Quepos Airport and drive an easy 60 minutes to Uvita.
Reviews
Write a review - tell others about your experience.
Teachers
As you start to walk out on the way, the way appears. Rumi