About This Center
Mahakala Center offers a slice of peace, in an ever busier world. Take time to slow down the pace and sink into our meditation and detox yoga retreats all while nestled in a lush greenery of a mountainside village in Montenegro, overlooking the Adriatic coastline. Mahakala yoga retreats live by sustainable principles, giving you a safe place of love, care and comfort. As everyday life seems to become more chaotic and less joyful, our aim is to give you practical tools to slow down and connect back with your inner peace and wellbeing again. Whether you are after a plant-based, beginner yoga retreat or wanting to explore meditation and spirituality, Mahakala will provide you with guidance and space to grow. We welcome everyone to our retreats, no previous yoga experience is required.
Your vision will become clear only when you can look into your own heart. Who looks outside, dreams; who looks inside, awakes. – Carl Jung
Venue Highlights
In this retreat, you will be taking on a journey to discover a hidden gem of Europe. Montenegro, or black mountain in Spanish, is a playground of geographical wonders with vast rock formations, an unparalleled coast that gives some of the most beautiful views of the Adriatic. But Montenegro's greatest assets are the quiet and calm areas where you can hear the birds sing and feel the wind blow through the trees. If you sit quietly for a moment, you will feel connected to the earth. Mahakala Center is located in the midst of this, in a little beachside town called Buljarica. Apart from the tremendous walks in the mountains and swims in the ocean, there many other sightseeings and activities that you will be able to explore such as caves, old ruins, churches, water rafting, lakes, cannoning, old towns, staggering lakes, and many more.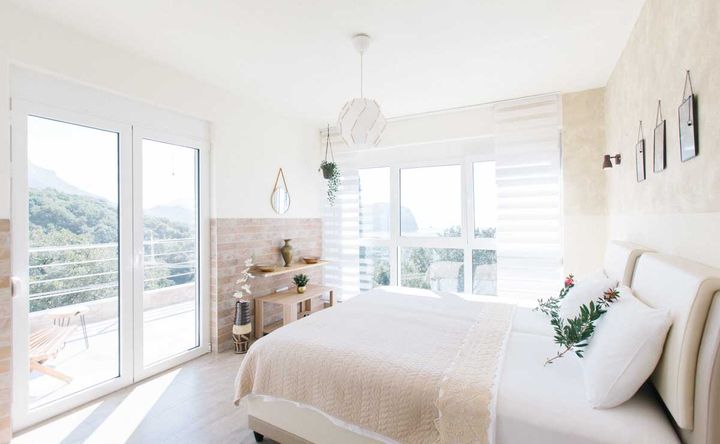 Accommodations
Mahakala Center is located on top of a mountain with the best view of the mediterranean sea. It is surrounded by lots of walking trails and is only a stroll away from the sea. There is a range of accommodation you can choose from that suits your taste the best. We have a choice of a penthouse apartment to yourself, a private room with a private bathroom, a shared room or dorm room. All rooms are provided with air conditioning, towels, free wifi and hair dryers. Our accommodation combines the best of both worlds: clean pristine luxury in the midst of nature. It is built in accordance with the principles of fengshui. These characteristics make the place ideal for leaving everyday life at home and finding inner peace and tranquillity.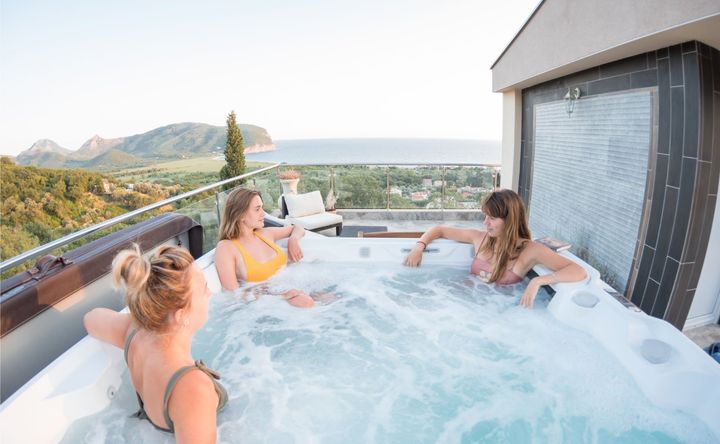 Amenities
A/C in Rooms
Free Wifi
Sauna
Towels
Free Parking
Kitchen
Tour Assistance
Hot Tub
Coffee/Tea
Restaurant
Yoga Studio
Menu Types
Vegan
Vegetarian
Gluten Free
Dairy Free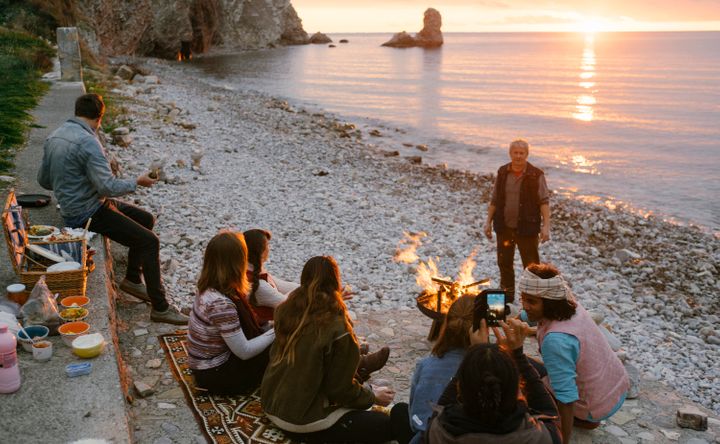 Menu/Cuisine
Everyday we serve vegan brunch and dinner. For a healthy relaxation holiday, nutrition is one of the key elements that will help your body rejuvenate. In our retreat we have vegan food made from Dr Lemms' recipes. Dr Lemm specialises in nutritional therapy. Both brunch and dinner will be made for you out of fresh ingredients. This will give you a chance to experience how nutrition can boost your energy and provide long-term detoxification of the body. A healthy diet provides many benefits such as improved digestion, vibrant skin, stronger immune system, and greater well-being.
Directions
Please book your flight to arrive at Podgorica Airport (TGD). From the airport, it takes one hour by car to the retreat. Transfer from and to this airport can be arranged on request at an additional cost.
Reviews
Write a review - tell others about your experience.
Teachers