About This Center
Come remember who you are. Bring your bare feet and return to your natural state of peace. Guided by an international team that includes a shaman, biofeedback clinician and super-food plant medicine wizard, science meets spirituality to assist your remembering.
Through shamanic ceremonies, meditation, biofeedback, super foods, plant medicine ceremonies, nature re-connection exercises, personal consultations and other ancestral healing activities the retreat offers a sacred space for your soul to be freed.
Along with this trans formative intention, the week will include time for excursions in the magical lands of Costa Rica, swimming in the ocean, bodywork and space for non-doing. We hope you can join us to reconnect to your own divinity. With all the love our hearts can gush, come remember who you are with us. ~ Juls ♥
Upcoming Retreats
March 30 – April 5 – Highly Meditated. Science meets Spirituality (Sold out)
May 18 – May 24 – Special Guest VIP (to be revealed) Full Moon Ceremony (Sold out)
June 15 - June 21 – Special Guest Kitty Howard – Honor Your Loss. Honor Your Life. (Sold Out)
July 19 – July 25 – Writing Retreat -Full Moon Ceremony (Sold Out)
August 22 - August 25 - Next Level Meditation -Gamma Deep States
September 18 - September 21 - Next Level II - World Peace Mass Meditation
Fly into Liberia, Costa Rica – LIR Daniel Oduber Quiros International Airport
Science meets Spirituality on a Costa Rica beach. Biofeedback, Brainwave Gamma Deep States Meditation Training, Nature Re-connection, Apothecary.
Meditation - as important for your mental health as brushing your teeth is for your dental health. ~ Juls ♥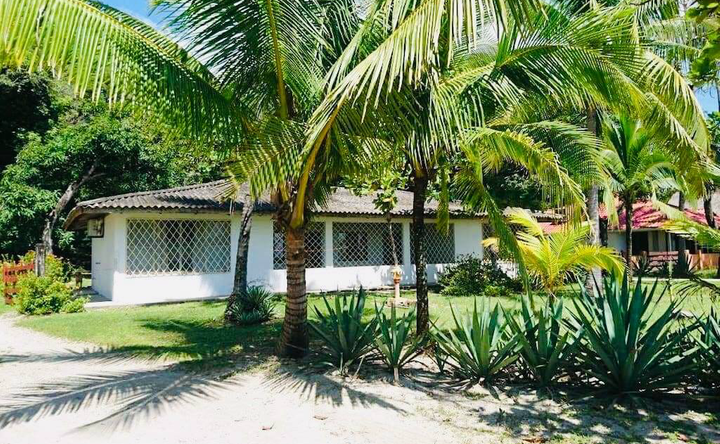 Venue Highlights
We have two beachfront houses that accommodate 8-10 guests for an intimate retreat experience. We are located on a quiet section of Samara Beach. In front of our houses, hammocks hang in the shade of beachfront palm trees and at night the only sound is the tranquil crashing of the waves. A seven-minute beach walk brings you to downtown Samara with its small restaurants and rustic charm.
Bare Feet Playa Samara is a magic place. We look forward to sharing this Paradise with you.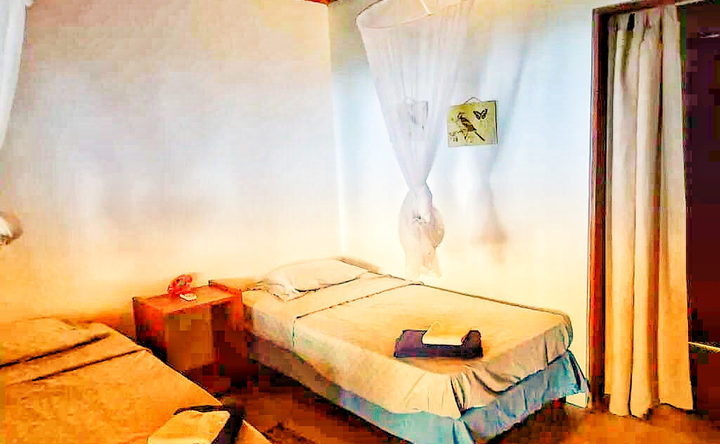 Accommodations
We have ocean view rooms with A/C . Private King bed with private bath or shared rooms with twin beds and a shared bath are available.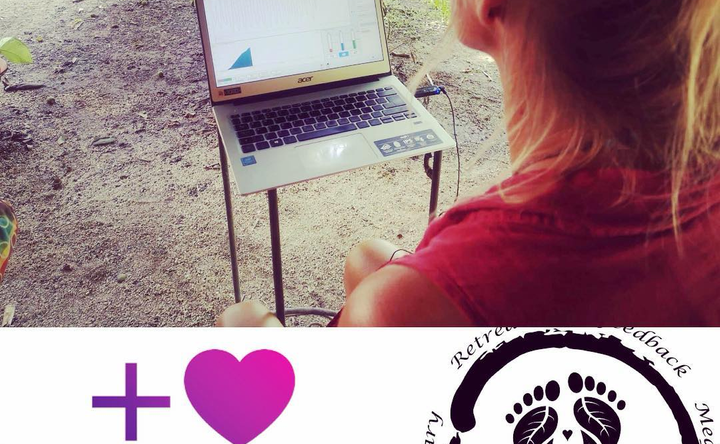 Amenities
A/C in Rooms
Free Wifi
Towels
Free Parking
Kitchen
Tour Assistance
Coffee/Tea
Restaurant
House Keeping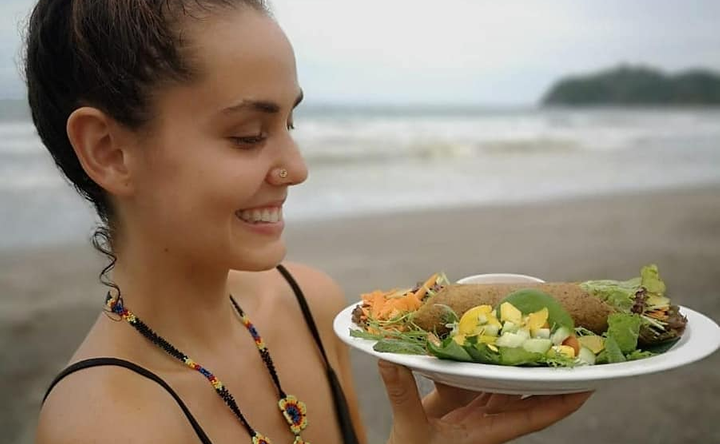 Menu Types
Vegan
Vegetarian
Pescetarian
Organic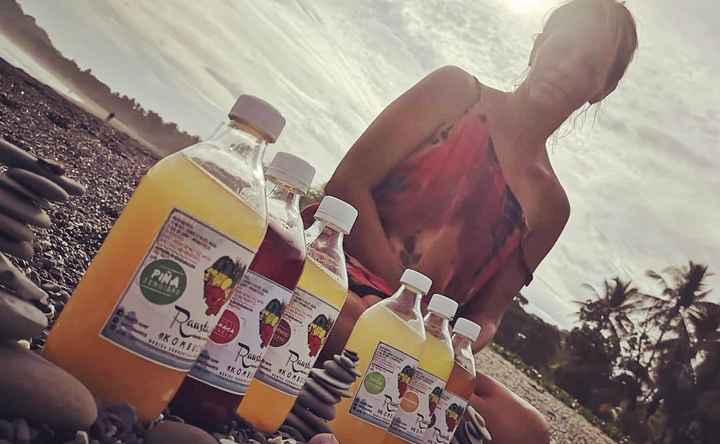 Menu/Cuisine
Daily Breakfast, Lunch and Dinner - A variety of healthy options traditional to our Blue zone: including Vegetarian, Vegan and Super Food.
From the Apothecary- Herbal/Medicinal teas and Coffees indigenous to this land, Kombucha drinks, Smoothies and Pipa Fria (ice cold coconut water)
Each day we offer many options to satisfy and challenge your palate. We will introduce you to different fruits, medicinal drinks and super foods to give you optimal health and energy during this trans-formative week.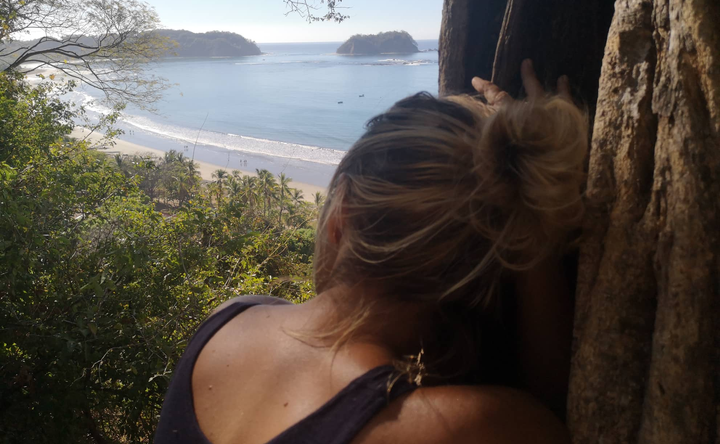 Directions
Samara is located in Guanacaste Province on the northern Pacific coast. It is about two hours from Liberia International Airport (LIR). The retreat includes transfers so we will pick you up. The drive from the airport is along paved roads, making it is an easy destination to reach.
One of the safest and prettiest beaches in the country, Playa Samara, has a superb coral reef and its own island in the bay, Isla Chora. In addition to it's pristine beach, Samara is surrounded with forest and wildlife. it is also a thriving fishing and farming community with cowboys and cattle drives, fishing boats returning at sunset, fruit harvests, and organic farming.
Reviews
Write a review - tell others about your experience.
Julie Bray July 03, 2019

Scientific Approach to Meditating was Valuable

I recently attended a retreat for people who are grieving. It was in Costa Rica through Bare Feet . It was a week at the beach in a spectacular location. The host, Julie Bray is an excellent teacher of meditation and biofeedback. This scientific approach to meditating was immensely valuable to me. I feel like I can better control the anxiety I have developed since Nnamdi Ejiogu died. I've been a complete wreck these past 21 months without him. The retreat was a turning point for me. The grief therapist Kitty Howard asked a series of questions that made things snap into clarity for me. I'm grateful to her and to the other participants at the retreat. These people became fast friends to me and we actually laughed quite a lot... something I didn't expect at a grief retreat. One of the best days at the retreat was a tour into the jungle to a waterfall where we swam in the waterfall pool. Thanks so much to the wise and kind Manny Scardina and his partner Rafa, who guided the tour. That actually checked off a bucket list item for me! Can you believe I did a hike like that? Two years ago I was in a wheelchair. I never thought it possible. I felt true and genuine happiness for the first time in almost 2 years as I floated in the mineral pool looking up at the jungle trees. It was wonderful. The pics include images of the many wild horses around the property, as well as dogs and cats. I did see howler monkeys up close but I was so excited to see them that I forgot to take pictures!