About This Center
7 Chakras Retreat Centre is an amazing mediterranean old building with a lovely garden and a swimming pool to enjoy your free time in a peaceful way. It is located at 5 min walk from the beach. It offers a special easter retreat with a variety of different medicines from sacred plants to explore new depths in consciousness and allow deep healing in order to move forward to a new beginning in life. It is aimed at people looking for an internal self-knowledge and spiritual self-healing. It gives you clarity and a high connection with heart and nature.
We will start the retreat cleansing the body with a nice alkaline diet, all plant-based to allow for a gentle detoxification of the body. It will be light but nourishing to avoid feeling heavy or lethargic. We will enjoy some revitalising Kundalini yoga. Non practitioners will be fine with the practice as we will work with easy but efficient kriyas to balance the chakras. The plant medicines will be used in conjunction with drums, gongs, guided relaxation, breathwork, aroma therapy, mindfulness, kriyas and other chakra opening techniques.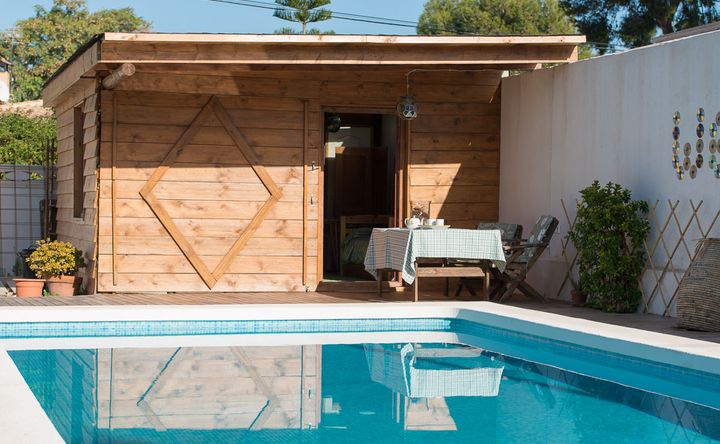 Amenities
Free Wifi
Pool
Towels
Free Parking
Kitchen
Coffee/Tea
Yoga Studio
Bicycles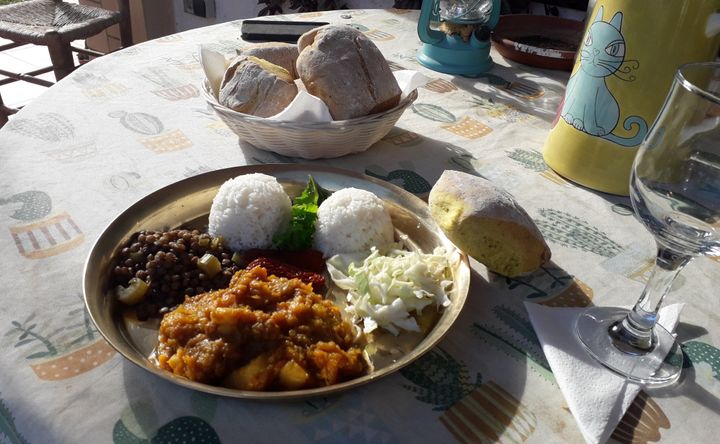 Menu Types
Vegan
Vegetarian
Organic
Gluten Free
Dairy Free
Nut Free
Reviews
Write a review - tell others about your experience.
Ali Cusack April 26, 2019

San Pedro, Psylocibyn, yoga, meditation retreat

Retreat Center Response: Ali made a last minute booking via the Retreat guru booking system. We sent out our screening questionnaire asking about her previous mental health issues, she didn't return this to us. On her arrival she mentioned she had been rejected access to other psychedelic retreats because she was suffering from PTSD and had had other mental health related issues. Considering this, we gave her the dosage which was appropriate for her condition and her safety. We didn't want to jeopardize her safety or health. ******************************************************************************************************************************************************** Participant Review: I booked this retreat against a background of having taken plant medicines (mostly DMT) and a whole lot of inner work as lot of healing to do. I had clear intentions and wanted to try San Pedro especially as it had been recommended by a friend and was very much less potent than DMT plants I had recently tried. I had taken mushrooms recreationally. long ago and wanted to try in a meditative setting . The hosts house was beautiful and a wonderful and comfortable space with a very positive energy. Carolina and Sanson are amazing souls both with very positive energies. They cooked us scrumptious nutritious vegetarian food. They were both experienced dKundalini yoga practioners and the yoga and meditation was the thing I most enjoyed and got the most out of . However I have to be honest so that others can make informed choices and say that I was hugely disappointed in both San Pedro and Psibocylin particularly both were taken very casually and the effects were so small that I can honestly say I have had far more transcedant and healing experience necessary from natural medicines such as breathwork, meditation and ecstatic dance . One cannot and should not compare to plant medicines containing DMT such as Ayahausca,Bufo as completely different. I expected this and much more subtle effects . But the effects especially the mushrooms were almost neglible. I concluded that enough was not given especially since I know myself well and always require much smaller amounts of anything than most people to get the same effect as another person. I asked for more both times as I very much d deeper experience. was ready for it but it was deemed that 'less is more'. In conclusion, if like me your main purpose is to experience San Pedro and Psybocilyn, I would not recomend this retreat . But if you want to experience the Kundalini yoga and meditation , for sure you will have a good experience . Also mindfullness exercises which were great too. Just a note that say that the Wim Hoff breathing did not take place as advertised .