About This Center
Welcome to Dancing Spirit Ranch, a peaceful yet dynamic place of conscious co-creation between man and nature. Where the earth, the elements and the natural cycles of life are given center stage in the incredible beauty of Montana. A meeting place of ancient tradition and new wisdom, we celebrate the animals and winged ones who share this land and sky, as well as the voices of the trees, the stones, the mountains and the stars. We also celebrate your (contact info blocked) in the stillness, splendor and simplicity that one can experience here, you can begin to feel the rhythm of your own heart while breathing deeply in connection with nature. With space to listen, you can start to hear and ultimately share the quiet voice that has often been silenced in our rushing world. This is the invitation we extend to you...a place to bring your creative, joyful spirit along with your family, friends and community.
My experience at Dancing Spirit Ranch was unforgettable. As soon as I checked out I knew I had to return, and I immediately planned my next trip. I'm not one for any type of stylized wellness spaces or products, and can be cynical about anything that comes across as newagey or elitist. I can say that this place is truly magical and well worth your visit if you are able. Not only are the grounds beautiful, and all accommodations new, but the property and setting itself is unlike anything else. You have privacy, stunning scenery, a really amazing environment to give yourself space and be present. There is an energy present that I can't put into words; it can only be felt. The owners/family and all who operate behind the scenes are friendly, kind, and generous. And thanks to Robin and Tyler for being gracious hosts. -- Dana Falsetti
Venue Highlights
Nestled within this sanctuary is a small compound of buildings that offer guests a wide variety of activities and meeting areas. The Barn houses a commercial kitchen, dining room, library and fireside sitting area. The Schoolhouse is an ideal meeting place for many types of gatherings and workshops, or it can simply be used as a recreation hall. The seven-bedroom bunkhouse has an Old West feel coupled with plush mattresses and warm Pendleton blankets. The Little White House is a former schoolmarm's cottage that borders the 14-acre pond. This quaint village is the perfect base for all your pursuits of the ranch's activities.
The land itself also brings a powerful element to any retreat with the sacred stone sites that can be integrated into any program. The owners have collaborated for decades with people from around the world to help support peace, balance and unification by working with the planet and the special energies held in the land here. The frequencies that emanate from the land and sites are deeply supportive of all who come to the ranch.
And, of course, Dancing Spirit Ranch is in the middle of northwest Montana's legendary, recreational wonderland. Located 6 miles southeast of Whitefish, which was just named Montana's most beautiful town, we are a short drive from Glacier National Park, Whitefish Mountain Resort, and many pristine lakes that are woven between beautiful rivers and streams. Hiking, whitewater rafting, fly fishing, mountain biking, golf and skiing are just a few of the adventures that can be arranged.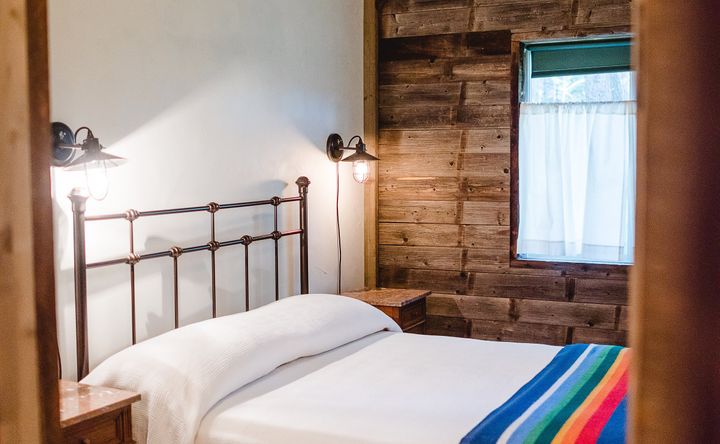 Accommodations
Dancing Spirit Ranch was built for comfortable relaxation and enjoyment.The moment you drive through the stone gate you will know that this is a place where time moves (contact info blocked) to the season and nature's rhythm. You may immediately encounter deer or turkeys wandering through the fields as you approach the ranch village. There you will be welcomed by a friendly face waiting to offer you a quick tour of the property or a chance to check right in and freshen up after your travels. You will be living in one of three buildings, each designed to offer a genuine Montana experience.
THE BUNKHOUSE
This unique, stable-like building has seven bedrooms, four bathrooms and three lounge areas surrounding the central hall with its clerestory ceiling. Each bedroom has a large window-wall faced with weathered barnwood and hand-plastered walls elsewhere. The rooms are outfitted with a queen, twins or bunkbeds and covered with organic cotton sheets and thick Pendleton blankets. The shared bathrooms offer showers or a relaxing tub to soak away the day's exertions. The sitting lounges provide a choice of places for conversation or reading in easy chairs, loveseats and couches. The bunkhouse is just steps away from the dining and recreation facilities.
THE LITTLE WHITE HOUSE
This one bedroom cottage is right beside the large pond. It was once located a mile away next to the Halfmoon Schoolhouse. It was built as the schoolmarm's living quarters. Once it was moved, a new bedroom, bathroom and kitchenette were added. The front porch was also extended to take advantage of the mountain views across the pond. Waking up in the queen bed as the sun rises over the mountaintop and shines in the window is an exhilarating experience you won't want to miss. The living room has wicker furniture with comfy cushions and a small eating area. The large porch has a dining table and wrought iron patio seating. This little house is in the village, yet feels like a world of its own.
THE CEDAR HOUSE
This four bedroom, three and a half bath cabin is built on the far shore of the large 14-acre pond. It has natural cedar siding and a long porch facing the water. It also has a private lawn on the water's edge. The bedrooms have a variety of bed types and two have en suite baths. Three bedrooms are on the second floor and the master is on ground level. There is a full kitchen and dining area. The living room is surrounded by windows on three sides, providing excellent views at any point of your day, and has a brick fireplace to keep things cozy. This cabin houses the ranch office and is only available on special arrangement. The Cedar House is near the ranch gate and is a few minutes walk from the main ranch compound.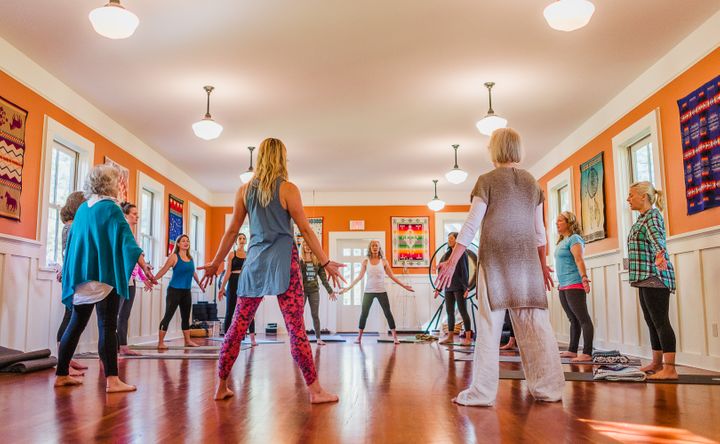 Amenities
Free Wifi
Towels
Free Parking
Kitchen
Tour Assistance
Coffee/Tea
Yoga Studio
House Keeping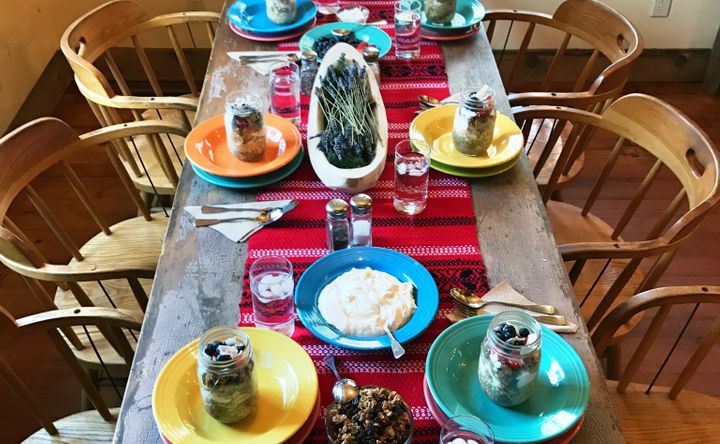 Menu Types
Vegan
Vegetarian
Pescetarian
Meat
Organic
Gluten Free
Dairy Free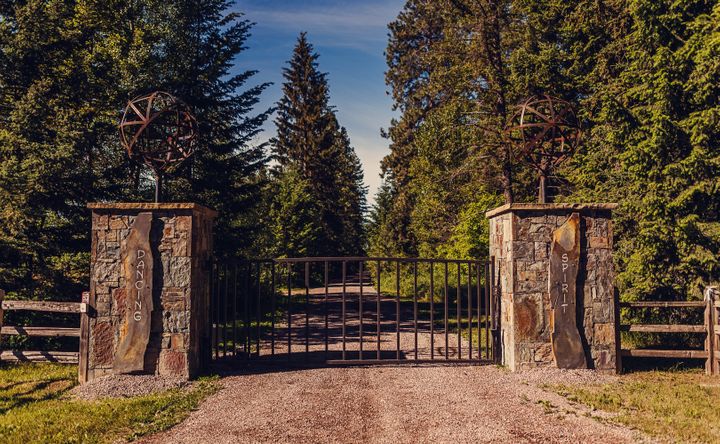 Directions
GETTING TO THE FLATHEAD VALLEY:
By Plane: Our airport, Glacier Park International Airport, code is FCA. Delta, Alaska, Horizon, United, and Allegiant all fly into FCA. We are located just 5 miles away from the airport.
By Train: Amtrak comes right to downtown Whitefish. Hop on the train, and we can help you arrange a pickup from the station.
By Car: Put our address in your GPS and enjoy the scenic drive. The views on your way in won't disappoint!
Reviews
Write a review - tell others about your experience.