About This Center
Aadi Yoga School in Rishikesh India offers Residential 100 Hour, 200 Hour, 300 Hour and 500 Hour Hatha, Ashtanga Yoga Teacher Training Courses in Rishikesh, India Registered with the Yoga Alliance, USA.
This Multi style 200 Hours YTTC program is designed to walk you through the path of Yoga and is a rewarding way to develop a more polished understanding of Yoga practice. This 200 Hours training program is the perfect course for you to lay the groundwork to be a motivational Yoga Teacher.
We have a unique multi-style yoga teacher training course. We do cover Ashtanga, Hatha, Vinyasa, Aerial Yoga, Philosophy & Anatomy, Meditation & Pranayama, Kriya Yoga, Karma Yoga during our 200hrs YTTC module. You will get this complete package during your 200 hrs 21 days training.
With Yoga Alliance registered 200 hours yoga teacher training program, Aadi Yoga aims to help aspiring yoga teachers deepen their understanding of yoga and meditation. During 200-Hours yoga teacher training at Aadi Yoga, we make sure that students receive undivided attention in class, proper assistance in using props, and liberty to work at their own pace.
Aadi Yoga has thoroughly designed 200 hours yoga teacher training in Rishikesh, India to deepen understanding of Hatha yoga, Vinyasa yoga and Ashtanga yoga practices among aspiring yoga teachers. For 200 hours yoga TTC sessions at Aadi yoga school in Rishikesh, India, we provide Hatha & Iyengar yoga training workshops with breathing practices, meditation sessions, yoga philosophy classes, and much more to help you get a broader understanding of yoga as a physical and spiritual practice.
Joining our well-recognized 200 hours yoga TTC program in India will help you understand the limits of your body and how it can be amplified to achieve superior anatomy, mental wellness, and self-awareness.
At Aadi Yoga, we provide detailed yoga instructions and guidance for 200 hours yoga teacher training which enables yoga students to develop a strong foundation for yoga practice. Our dedicated team of yoga instructors teaches Hatha yoga in the tradition of Iyengar which focuses on breath and energy that flow optimally throughout the body.
Besides becoming a Yoga Alliance registered Yoga instructor, our rigorous 200 hours yoga teacher training course at our yoga facility in Rishikesh India also allows students to start their yoga teacher career on the right note.
Why our multi-style Yoga Teacher Training is a unique 200 Hours Yoga Alliance Certification Course?
We recently introduced Aerial Yoga module to our multi-style 200 hours yoga teacher training course. We dedicate this course to all-level students who would love to fly and to study this beautiful and developing yoga style. Aerial yoga, also called "antigravity yoga" is a combination of traditional yoga poses, pilates, and dance with the use of special yoga hammocks. Being suspended in the air releases tension from the bones and muscles, increasing flexibility and deepening our practice. Aerial yoga strengthens core muscles and increases the flexibility of the spine, hips and shoulders.
Our international Aerial Yoga Teacher, Yoga Guru Prem, leads classes of Aerial Yoga Sessions.
200 Hour Yoga Teacher Training
Give a solid and effective demonstrationHow to give an effective instruction during the classProper alignment of posturesYoga anatomyHands-on adjustmentHow to avoid common injury during practiceUsing of props for better posturesMantra ChantingYogic breathing (Pranayama) and their benefitsYogic body cleansing (Kriya yoga)Mudras, Bandhas and their benefitsYoga philosophy (Patanjali yoga sutra)Ayurveda and Yoga principleAssisting yoga class with another teacherObservationHow to teach 45 to 90 min yoga classTeach one to one classTeach a small group of students in a classYoga career and business
Highlights:
Hatha YogaAshtanga YogaVinyasa YogaAerial YogaPhilosophy AnatomyMeditation & PranayamaBest Quality of Accommodation & FoodBest Location (In Front of Ganga River)River Ganga View Yoga ShalaWeekly Excursion
Upcoming Batch:
1st Feb to 21st Feb 2020 1st March to 21st March 2020 1st April to 21st April 2020 1st May to 21st May 2020 1st June to 21st June 2020 1st July to 21st July 2020 1st Aug to 21st Aug 2020 1st Sept to 21st Sept 2020 1st Oct to 21st Oct 2020 1st Nov to 21st Nov 2020 1st Dec to 21st Dec 2020
Course fee includes Training fee, teacher training manual, Bag, T-shirt, unlimited filtered cold and hot drinking water, welcome dinner, accommodation and food, WiFi, free pick up from the Airport, room cleaning, toilet paper, towels.
Yoga helps to improve inside healing instead of outer look. Yoga guides how you can love and respect your bodies. Yoga trained the children to be comfortable in nature and their body as well.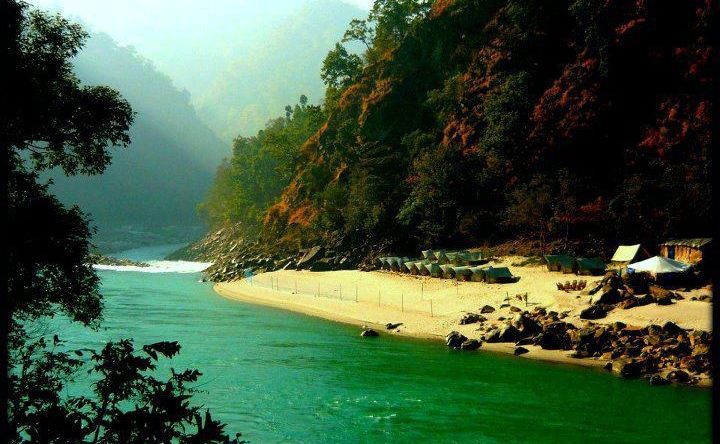 Venue Highlights
Rishikesh is called the birthplace of yoga, it can be a truly life-changing experience.
As Rishikesh is located in Northern India, tucked into the Himalayas and the holy river Ganges flowing through, hence this small city becomes so attractive and one of the best destinations for yoga and meditation retreats.
On the bank of the river Ganges, one can enchant and perform yoga, which will be the best experience because of awe-inspiring ambience, cool breeze, and peaceful surroundings.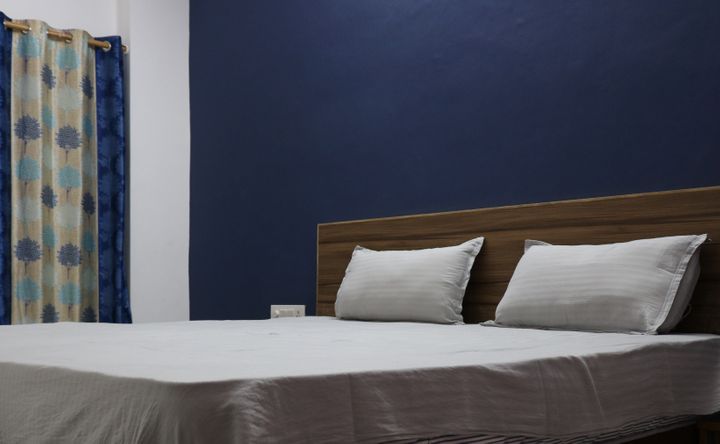 Accommodations
Well-furnished room with an attached bathroom and facility of a hot water shower.
Amenities
A/C in Rooms
Free Wifi
Spa
Towels
Free Parking
Tour Assistance
Coffee/Tea
Cafe
Restaurant
Yoga Studio
House Keeping
Ceremony Space
Menu Types
Vegan
Vegetarian
Organic
Gluten Free
Dairy Free
Menu/Cuisine
For thousands of years, the yogis of the Himalayas observed, experimented, and fine-tuned their approach to life. And, today we reap the rewards of their dedication. We are, simply put, in pursuit of health.
Full health requires a diet that nourishes and sustains us, whilst at the same time has purifying and cleansing qualities too.
We offer a vegetarian yogic diet to our students that is designed to help them get the most out of their bodies and their practice.
A yogic diet is based on natural healing, rejuvenating and energizing elements from the revered science of Ayurveda. It is a perfect food for nourishing the mind, body, and souls of budding yogis.
We serve only Indian Saatvik food. We provide three times daily food eg, healthy breakfast with herbal tea, lunch, evening herbal tea, dinner.
The daily meals we serve are vegetarian.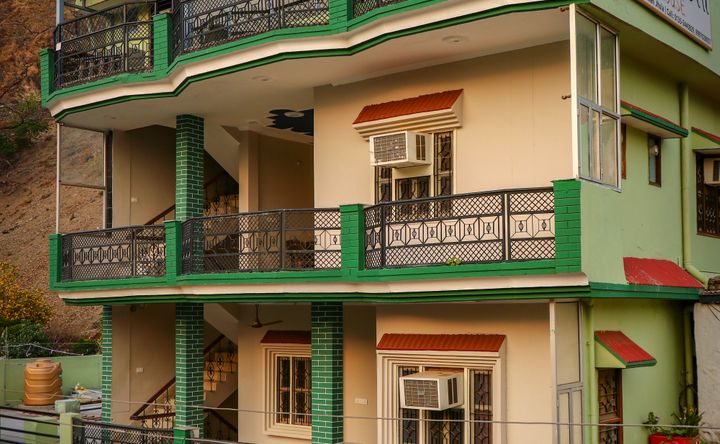 Directions
By Plane
The nearest international airport is New Delhi Airport (DEL) (250 Km from Rishikesh) and the nearest domestic airport is Jolly Grant Airport (DED) situated at a distance of 20 kilometers.
One can land at the airport and get a taxi with ease or ask us to arrange for a pickup.
By Train
Rishikesh is connected to trains in abundance with three slow trains daily and other fast one connecting through Haridwar.
One can easily take the train, get down at the station to take a taxi or a shared auto rickshaw and reach the market area.
By Bus
The town is well connected to bus services every day from major cities. De-board the bus at Rishikesh bus stand and take an auto-rickshaw, get down in the market area to take the ferry and walk to Swarg Ashram or take the Ram Jhula Bridge to reach Swarg Ashram.
Taxi Pick Up
We offer a taxi pick up from all the airports, railway stations, and bus stations at an additional cost.
Please Note: Pick up from Dehradun Airport and Rishikesh Bus station is complimentary.
Reviews
Write a review - tell others about your experience.