About This Center
Nature Experiences in the Heart of Sweden with mindfulness, meditation, yoga, personal development, inner wisdom and much more...
Just 100 metres from a beautiful lake in a small village, deep in the Scandinavian forest, you find our small and friendly retreat. Here you can truly find peace and serenity and enjoy beautiful nature and clean air.
The retreat is held in a converted B&B and takes groups of 5-10 people, so you are sure to be treated as part of the family! We will help you de-stress and detox from modern life and to reconnect with nature through daily meditations by the lake and many other valuable exercises and fun excursions.
This is a unique opportunity to leave the stresses of the life behind and recharge and enjoy the serenity of the place along with meditation, mindfulness, vegetarian food, out door activities and relaxation.
Reconnect with nature on long forest walks or swim in the clean water, go canoeing or rowing, cycle along country roads and old rail tracks through the beautiful landscape or follow the river for a gorgeous nature experience.
Mediation sessions and mindfulness practice takes place in the garden and by the lake or in our yoga/meditation room. You can also enjoy daily mindful forest walks, go canoeing and cycling.
There are two mediation sessions daily, morning and evening, with activities in between such as nature excursions and guided tours ensuring your day will be filled with open-air activities combined with relaxation exercises in beautiful nature. Contrary to general belief, the Swedish summer is very warm and sunny with plenty of lush greenery, making it easy to enjoy the nature around you!
We provide breakfast, picnic lunch for your daily venture, and alfresco dining in the garden at night. The food is vegetarian and sourced locally from the farms around the village our own garden and even from the forest ensuring everything is nutritious and seasonal. You can even enjoy forest treats such as cranberry and blueberry as well as locally grown strawberries and raspberries. You can even pick berries on your walks in the forest and you can learn how to make herbal teas from natures resources.
The cultural heritage of the area is well developed and the village has its own local heritage centre with art gallery, museums, heritage parks, exhibitions and guided tours, some of these are included in our excursions. The vivid Swedish heritage combined with stunning nature creates a wonderful blend of healthy living and peace, just the way the Scandinavians like it and they often live to be a 100 years! So let us show you the secrets to a long healthy and active life!
I am so glad I found this beautiful gem in the Swedish forest, it's a truly unique place where you can find inspiration to grow and really connect with yourself. I feel more focused and refreshed than I have for a long time, and I feel inspired to continue using the practices I learned as it really works!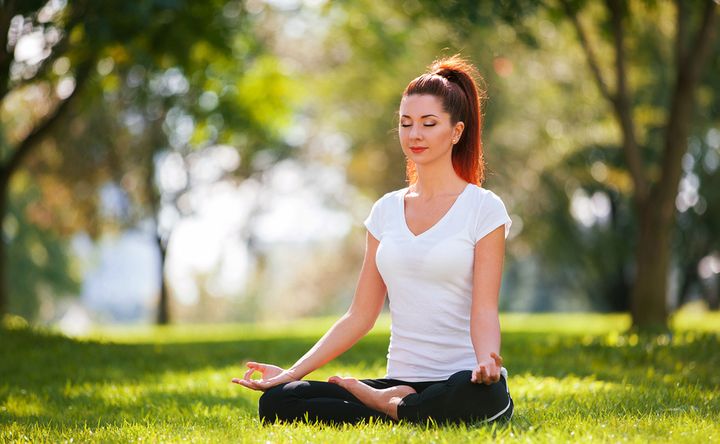 Venue Highlights
Connecting with nature:
The retreat is by a lake with several natural beaches and forest trails to explore.There is plenty of berries to forage and you may even spot some wild life, We will show you how to make your own natural teas and where to find cranberries and blueberries, (if in season).
Meditation by the lake:
Each day starts with a mediation by the lakeside.There are two meditation session daily, morning and evening, giving you the opportunity find inner calm and reconnect with your self and nature. You will learn techniques for distressing and deep relaxation as well as connecting with your self.
Organised Daily Excursions:
Lake trail:10 k or 20 k forest walk and shorter forest walks with beautiful views and peaceful tranquillity.Trolley cycling along the old rail-road, taking you deep into the untouched forest, with lakes and old station houses swishing by. Village Heritage Centre with exhibitions, art gallery, museums, gardens, smith hut, cafes and local craft shops. Old saw mill and river trail. Exploring the lakes natural beaches and swimming in the lake, or just dipping your toes!
Leisure time:you can rent bicycles and canoes directly from us to explore the area and enjoy the lake. There are also several small beaches around the lake. The heritage centre is open all day and the village has several quaint gift shops and cafes. There are several parks to enjoy too. You can also relax in the garden with hot tub and plenty of cosy spaces to unwind and relax.
There is no internet or TV to distract you so you can really emerge yourself in the process of detoxing from modern life, (although there are cafes with WI-FI nearby). We suggest that mobiles be left off as this is your chance to detox from technology and a busy life!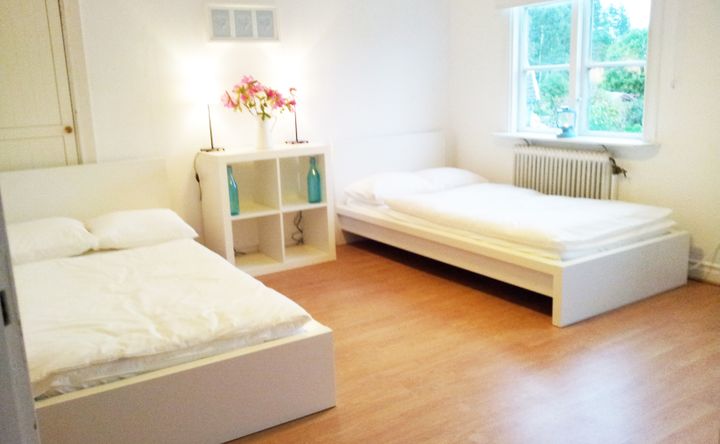 Accommodations
This is a small and friendly retreat in a lakeside village deep in the Swedish forest.
The century old house is filled with character and was once a B&B, it has 5 bedrooms, a meditation/yoga room, large modern kitchen, and a cosy covered veranda. The lush garden is perfect for relaxing.
The accommodation vary from shared twin rooms (the basic price) and can be upgraded to private single or double room. We can accommodate 5-10 people. Shared bathroom in the hallway, (no en suits bedrooms).
Here you can relax and enjoy healthy activities and forget about the stresses of the outside world while detoxing from modern life, eating healthy food and breathing clean air. You will be meditating by the lake and go for long forest walks to connect with nature. Breakfast, lunch and dinner is included and you can have all your meals al fresco. Almost all your waken time will be spent out doors while enjoying activities in nature, mediating or relaxing in the hot tub and getting to know wonderful people!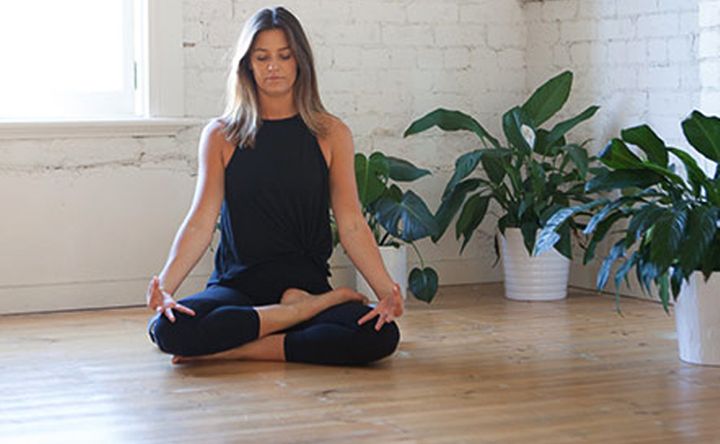 Amenities
Towels
Free Parking
Kitchen
Tour Assistance
Hot Tub
Coffee/Tea
Yoga Studio
House Keeping
Bicycles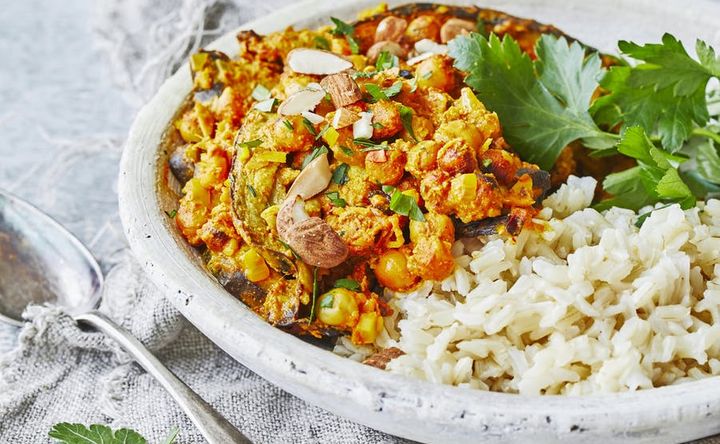 Menu Types
Vegan
Vegetarian
Organic
Gluten Free
Dairy Free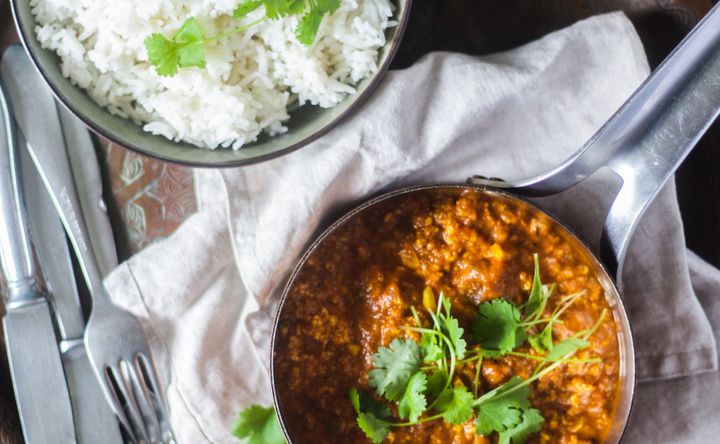 Menu/Cuisine
We provide three meals a day of vegetarian food, sourced when possible from the local farms and gardens around the village, as well as some treats from the forest, gathered on our foraging excursions! We provide breakfast, packed lunch bag for your daily venture and alfresco dining in the garden at night as well as snacks and drinks. We use only what is in season and you can even enjoy forest treats such as cranberry and blueberry as well as locally grown strawberries and raspberries. You can even pick berries in the forest on your walks! You will also learn how to make herbal teas from natures resources etc.
The menu vary depending on what is available from the local farms and gardens and you will get a chance to try out traditional Swedish health foods, such as sour dough bread and stone baked rye bread, cranberries and blueberries etc.
Example of menu:
Breakfast: A selection of: yoghurt, muesli, fruits, juice, Ryebread sandwiches, fresh eggs, various teas, etc.
Lunch bags are provided for the daily outings, Ryebread or sandwiches, lentil salad, fruit, berries.
Dinner: Salad buffet with deliriously prepared vegetarian dishes.
Snacks: Fruit berries, home baked cakes etc.
Drinks: Water, teas and juices.
It is possible to make the vegetarian menu vegan when required and we can provide gluten and lactose free options.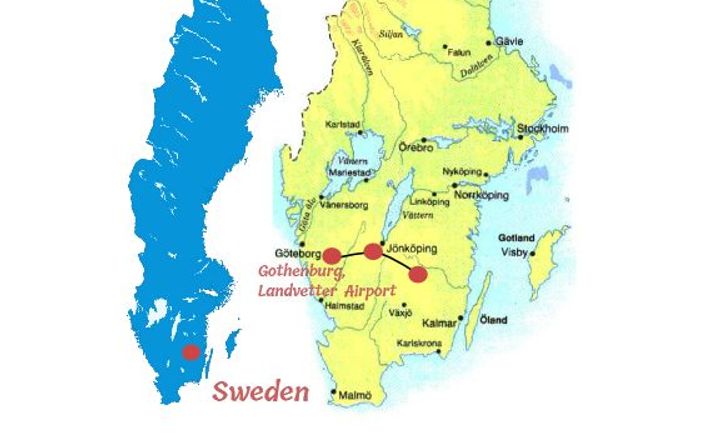 Directions
Flights start from as little as £50 return going by Ryan Air, Easy Jet or Norwegian to either Gothenburg or Copenhagen. We recommend renting a car and it takes 2.45 hours to drive to the village from the airport. There is free parking.
We are located deep in the forests of rural Sweden so the options of transport are limited but we offer a pick-up from either: Växjö Train Station or Jönköping Bus Station for a fee of £45. The two locations can be reach directly from respective airports, (see below).
Flying to Gothenburg, Landvetter: take direct bus from the airport to Jönköping Bus Station, 1.45 hrs (around £10 and over 10 departures per day) Pick-up from Jönköping can be arranged for around £50. (1 hrs by car to Indigo Nature Centre in Virserum).
Flying to Copenhagen: from Copenhagen Central Station take direct train to Växjö, 3 hrs, (around £45 and some 3 departures per day).
Pick-up from Växjö can be arranged for around £50 (1 hour by car to Indigo Nature Centre in Virserum). Or take bus from Växjö to Hultsfred, get off at Virserum Centrum, (around £10, there are 1-2 departures per day so check these departures correlate with your train arrival). Walk 300 metre to the Centre from bus stop.
Reviews
Write a review - tell others about your experience.
Teacher