About This Center
Beautiful, luxury and warm villa on a unique spot on the clearest water of The Netherlands. Right outside Amsterdam (15 min). Easy to reach by Taxi or Uber from Amsterdam Schiphol Airport (20 min). In summer it's great to take a swim. Everything is available for Plant Medicine work or Yoga Retreats
Together we make the World a better place. If we heal ourselves from the inside, the outer World will change bit by bit. This is how we heal Humanity and Mother Earth. Everything matters.''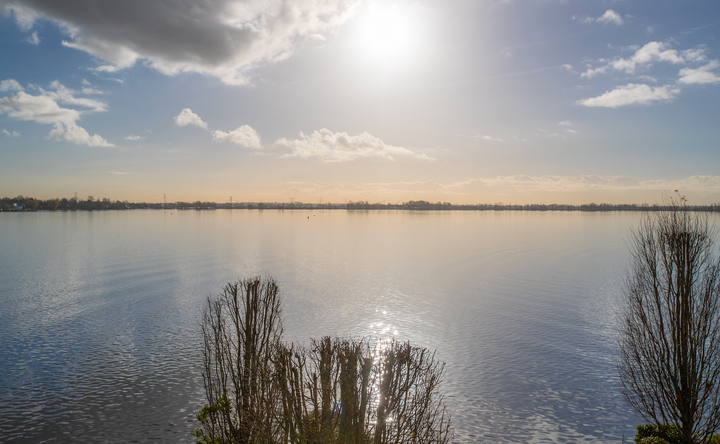 Venue Highlights
On the Water
Quite Area
Close to Schiphol Airport (20 min)
Close to Amsterdam (15 min)
Surrounded by nature
The Water gives a lot of peace and freedom
Towels included
Beddings included
Nice area to take a walk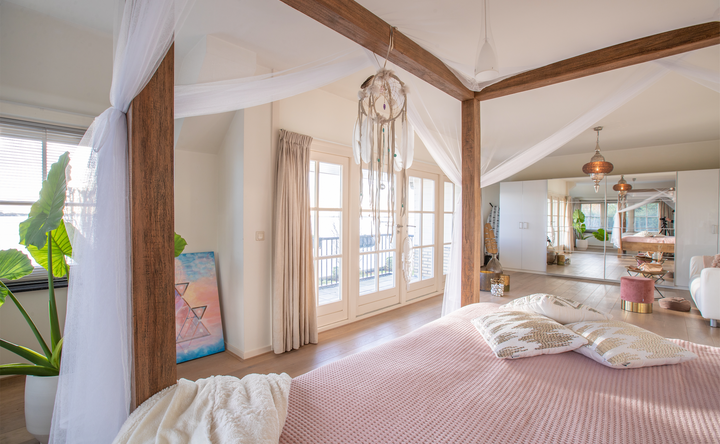 Accommodations
This location is perfect for Plant Medicine Retreats. Easy to reach from Amsterdam Schiphol Airport, Cosy, very Clean, Eye for Details, Peaceful and full of Love. Some Shamans call this 'VIP-Plant-Medicine-Retreats'.
This location has 4 bedrooms with an option for a 5th possibility. There are beds for 12 people, but we have 19 extra Mattresses. So with Plant Medicine Retreats some people sleep in the ceremony room. This always works perfectly fine. The maximum amount of people is 15 participants.
There are 2 bedrooms with a double bed. At one of the rooms you can separate the beds. Both of these rooms are having a wonderful view over the water.
There are 2 bedrooms where you find bunk beds. In total 4 bunk beds, so place for 8 people.
Villa Maria Johanna has 2 toilets and 2 bathrooms. One big bathroom with a bath. The other is a small bathroom with a shower. It's possible for us to provide towels and beddings. We have more than enough.
The best part of this location is the beautiful view over the water and the peaceful energy.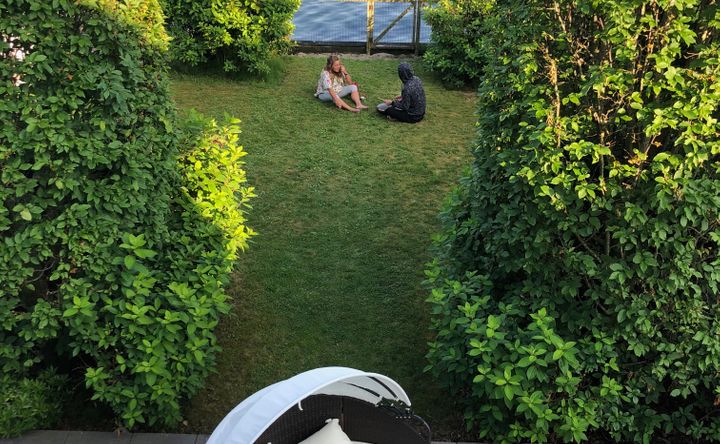 Amenities
Free Wifi
Towels
Kitchen
Coffee/Tea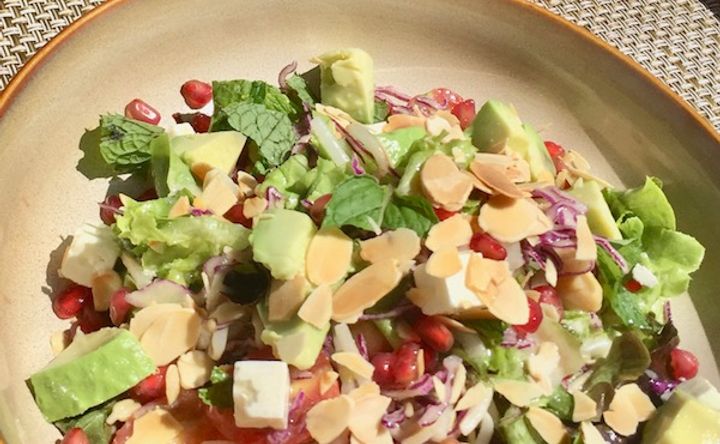 Menu Types
Vegan
Vegetarian
Pescetarian
Ayurvedic
Meat
Organic
Gluten Free
Dairy Free
Nut Free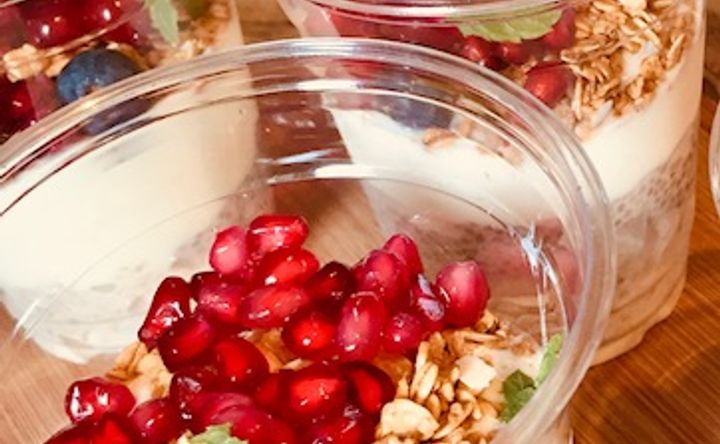 Menu/Cuisine
We have a great catering service. You can choose whatever you want. It's made with lot's of love and care.
I will call some possibilities:
-Soups (pumpkin, sweet potato, tomato, curry soup)
-Salades (every kind of salade)
-Pad Thai
-Quiche
-Vega Lasagna
-Fruit salades (strawberry, blue berry, banana, peaces of coconuts, pomegranate, apple, peer)
-Vegetables (every kinds)
-Chia seeds Breakfast with fruits
-Oat meal Breakfast with fruits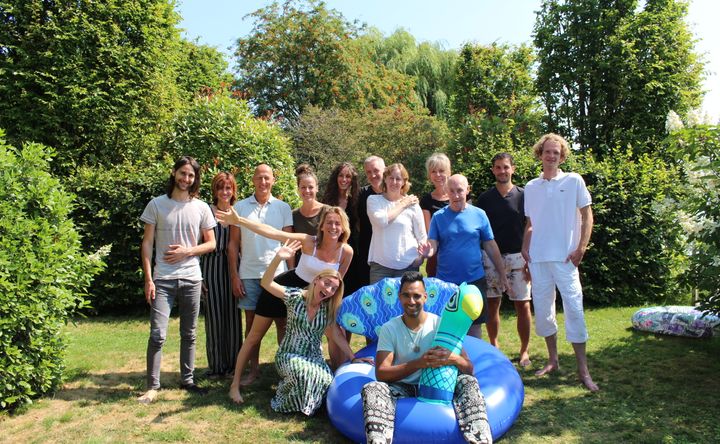 Directions
The nearest Airport is Amsterdam Schiphol Airport. This is 20 minutes from door-to-door my Taxi of Uber (22 min).
Costs Uber: around 35 euro, Costs Taxi: around 65 euro.
If you prefer to take the public transport, you can take the train to Station Abcoude. This is 22 minutes from Amsterdam Schiphol Airport. We will pick you up from Station Abcoude or you can order a taxi of Uber. This takes 10 minutes.
Reviews
Write a review - tell others about your experience.
Mike September 10, 2019

A safe place to experience true nirvana

I arrived on the Thursday after very nearly cancelling the trip - mainly due to apprehension and nervousness as to what I was going to experience. I am so proud of myself that I decided to stick with my true intention. I walk din the door and met Linas, Per and Janina - and 5 strangers who all seemed friendly enough. The surroundings made me feel immediately safe and secure - and we shared why we were all hear. My main task was to understand the impact of messages from my rent fathers death. I had done Aya before on my own but never in a group. The first night was truly magical for me - the insights and spectacle I was given were truly magical and made perfect sense. The shamans are truly superbly talented and the music will remain with me forever - it was like being in our own 5 hour personal concert. Listening the next morning to the others experiences and being able to share mine was lovely. But surprising that we all had such incredibly different visions and experiences. We had all become close - but nothing prepared me to what was to come. The second night was again - safe and I never felt out of place - but confident that I was here for the right reasons. It was tough though - she healed me deeply and physically and showed me what was next for me - and what was important - and how I had lost my way recently. agin - the sharing the next day was lovely and positive. We all go slightly nervous as to what the last night would bring - well - for me it was true ecstasy and bliss - the guitar playing and chanting was beautiful and the slice of music was complimentary to the latticed other world that had come into us all. The visions and feelings were unique and will always remain with me. We all danced together and hugged each other with true deep healing love - we sand 'be happy' at the top of our lungs. I kept reminding myself that we were strangers three days ago and now it felt like we had known each other for eternity!! My senses were tingling as the medicine had transformed my very being - we all smiled broadly and shared in a lovely embracing circle what we had been though and learnt. I will never be quite the same - it was at times scary and strange - but at other times mind glowingly powerful and special. The group setting, my new friends, the team and the love shared was truly inspirational and I will never forget it. Thank you so much for setting this up Maria - and thanks from the bottom of my soul to Linas, Per and Janina for helping me and the group through the journey - and thanks Mother Aya and all your friends in the celestial realm - you are with me now for ever and i know the true meaning of life - love and happiness - and death - and to never be scared or worried again. A stunning experience - but you need to be brave to try it - I send out love and hope that if you need healing - or are just curios - you owe it to yourself to meet the team and see what another world truly looks and feels like. A world that is all around us every day. A world that is bigger than you or I - but a world that cushions you in pure love. XXXX

Simon Blandford August 22, 2019

They really care for you

I just did a Kambo/Ayahuasca retreat with Kelvin and Maria respectively. I saw that they, and all the facilitators are passionate about what they do, looking after us and making sure everything is organised but, at the same time, feels informal and relaxed. Anyone who needed care and attention was treated with care, dignity and respect and this caring attitude was also instilled on the whole group to create a supportive atmosphere. The balance of shamanic and Western traditions was perfect for me. My personal experience of the Aya was somewhat dud, but I know the medicine was good since I was only one of two people out of a group of about 16 that didn't have a full journey. Plus, most of the personal change happens in the days after. I can say that I have felt fantastic and confident this week. Would definitely and wholeheartedly recommend this retreat.
Teacher