About This Center
Sat Manav Yoga Ashram began 30 years ago with the intention of having a place to settle and engage in enlightened activity for the benefit of the whole world. We are first and foremost a place of practice. The 10 resident Yogis who call Sat Manav home study daily under their Gurus who live on semi-retreat dedicated to reaching the highest attainment of Yoga.
Today, at Sat Manav we offer the fruits of that labor. Visitors have the unique opportunity to jump into the life of a yogi and experience the fulfillment that unfolds! We seek to share with you our greatest passion and the health, well-being, peace and exuberance Yoga brings to all who practice it!
Through constant attention on life, life becomes constant. i.e. immortal and divine, being the fruition of life. "Om Narbhavi Swaha" (Goodness is manifested for all beings)!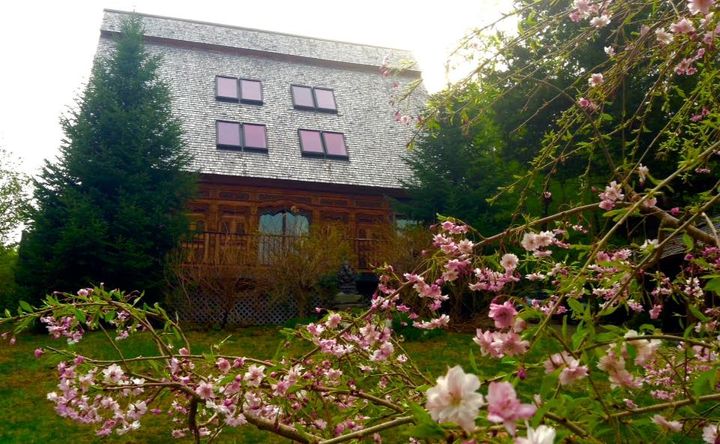 Venue Highlights
Looking to truly retreat, step completely away from "society"? We are far from the big city, off-grid, nestled in the forest, no cell service... Nothing disturbs the mountain expanse, the sound of rushing streams, the quiet serenity that is the perfect backdrop for deep reflection and making positive life changes.
Our buildings are eco-friendly, comfortable, heated with wood, cooled by the fresh mountain air and lit with solar power. All of our rooms sleep 2 people (2 twins or 1 queen) with baths attached. Our guest buildings also have solar lighting and are free from all other electronics and their disturbing EMFs to allow complete digital detox, essential for you to re-energize.
We have temples, walking trails and shrines for meditating and contemplation. Our Strawbale Yoga Shala is open all hours for practice and meditation. A wood fired sauna provides purification, release and glorious hot showers.
Join us to completely unplug, release, renew and rejuvenate.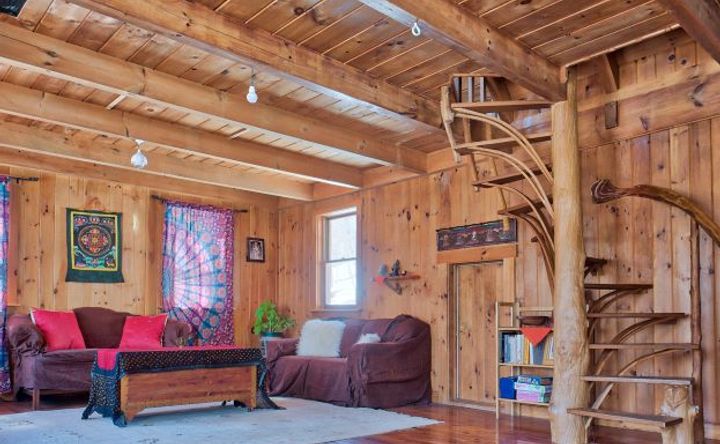 Accommodations
Our aim is to create the perfect environment for Yoga, meditation and reflection. To create that tranquility, distraction and disturbance free, we are in the nestled in the mountains and, very comfortably, off-grid.
Our accommodations have indoor composting toilets, hand pumped water, hand pumped shower (hot), wood heat (we will manage your stove), and cooled by opening the windows to the fresh mountain air! Our guest buildings also have solar lighting and are free from all other electronics and their disturbing EMFs to allow complete digital detox, essential for you to re-energize.
We have 3 guest cabins. All linens included.
~The "Guest Cabin" is private with a queen bed, cozy sitting room. Indoor half bath. Showering takes place in our Sauna/shower room down the road a short walk.
~"Shodhana" has two bedrooms, a queen in one room and twin bunk beds in the other, each with a private half bath, and a shared sitting room. Showering takes place in our Sauna/shower room across the road.
~The "Kund" has two bedrooms upstairs, a queen in one room and two twins in the other, and a shared sitting room and full bathroom downstairs. There is also a kitchenette.
~We have tent sites along our rushing stream for those looking to really commune with nature. Bring a tent and bedding.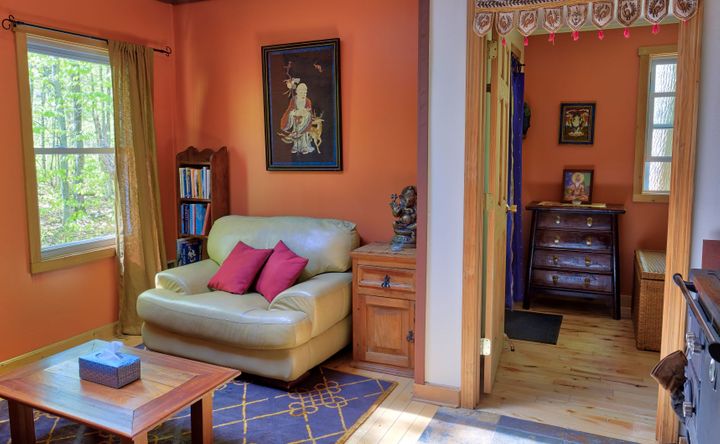 Amenities
Sauna
Towels
Free Parking
Kitchen
Coffee/Tea
Yoga Studio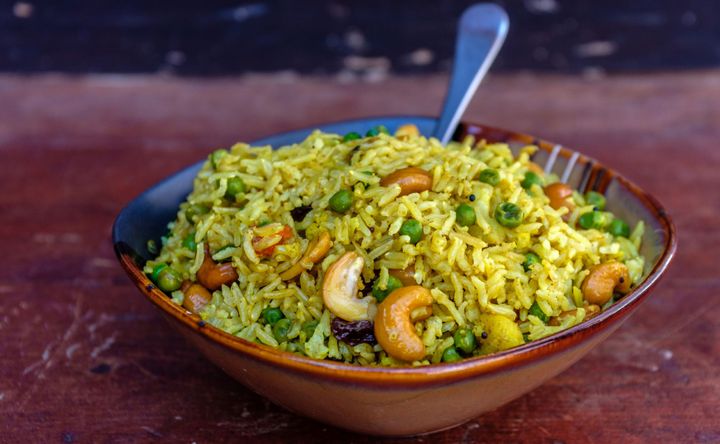 Menu Types
Vegan
Vegetarian
Organic
Gluten Free
Dairy Free
Nut Free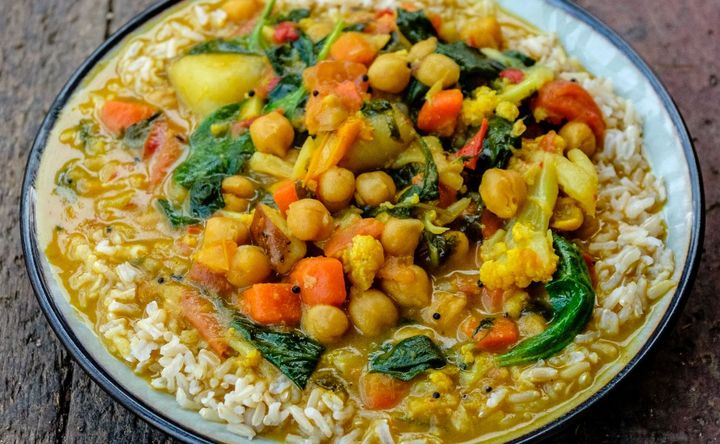 Menu/Cuisine
All meals are prepared by our skilled Yogi chefs. We serve a Vegan, organic, wholefoods based menu, with flavoring and mild spicing inspired by India and Nepal. Food is nourishment for the body, mind and soul. We spare no effort in providing a healthful and fulfilling eating experience!
Meals are served at 11:00am and 5:30pm on "Pradakshina," our dining area that surrounds our Shakti Temple. Fruit and herbal tea are available anytime, upon request. Please inform us of any allergies or special dietary needs. All food will be provided by the Ashram and kept in designated areas.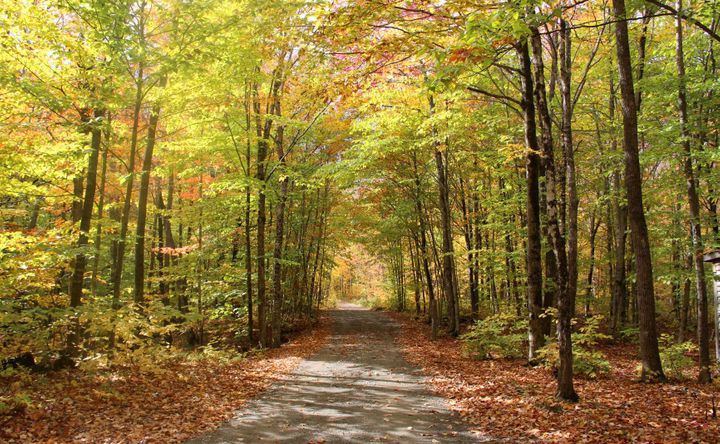 Directions
The closest major airport is Portland National Jetport, about 2 hours south of us. We offer airport pick up and drop off for $150. You can also take a bus to the Augusta Concord Bus Station, about an hour away, pick up and drop off, $60.
If you plan to drive, almost all online maps and GPS systems provide incorrect directions. To reach us, please use the driving directions that will be provided in your confirmation email.
Reviews
Write a review - tell others about your experience.
Teachers