About This Center
MonteSueños is an eco-retreat like no other!
MonteSueños is an ever-evolving idyllic paradise, creatively blending architecture, sublime artistry/design, and breathtaking natural beauty. The result is a truly wondrous retreat space whose beauty is matched only by its comfort, versatility, and the friendliness of its hosts.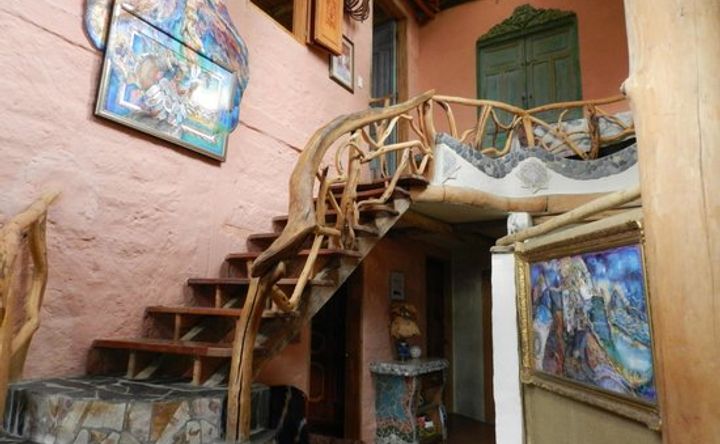 Venue Highlights
MonteSueños continues to host world-class musicians in concert, as well as women's groups, yoga and tai-chi intensives, cooking classes and traditional medicine workshops. Meredith and the Macas family provide complete custom-designed experiences, from arranging international and in-country flights to airport pick-up and ground transportation. Every room is elegant and unique.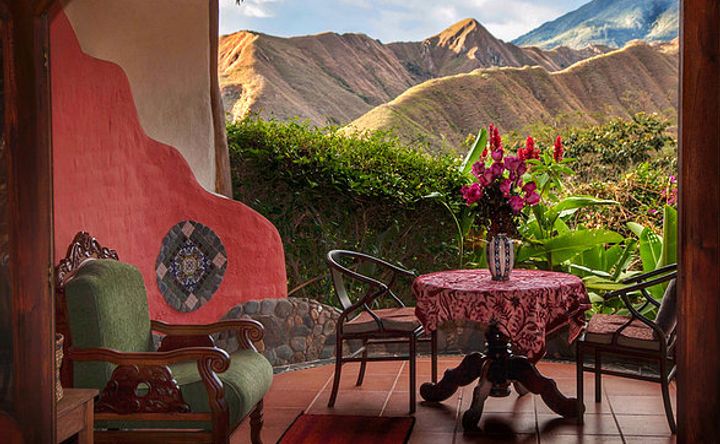 Accommodations
MonteSueños consists of two adjacent self-contained houses, and a new art center, comprising over 600 square meters of interior magic as well as expansive al-fresco settings.
MonteSueños greets you with:
Conference/Event facilities for up to 100 people
Nine guest bedrooms, each with private bath
Open fireplaces, Internet connections, and New Age library
Breakout areas, cabanas, and outdoor dining
Fascinating art, decor, cozy nooks, lush gardens, and a waterfall
Walkways, retreat space, meditation center, and other private areas
Ideal year-round climate, and healthy local food.
A mystical and rejuvenating ambiance
Reviews
Write a review - tell others about your experience.