About This Center
Right in the heart of beautiful South Tyrol, surrounded by the sun kissed mountains of the Val Venosta valley and nestled in the quiet town of Naturno, lies LA VIMEA Biotique Hotel. It's the first of its kind and we pride ourselves being surrounded by fresh, organic and local ingredients to create your 100% vegan experience. On this island of peace and solace, everything is based on the principles of sustainability and equality, while supporting the local community and organic farming.
Find a natural pond in the middle of the park as a source for inspiration, a wooden deck for daily yoga sessions, or enjoy the simple jump right in the pristine water to clear your mind. LA VIMEA in Naturno is an adults-only retreat for those seeking peace, tranquillity and wellness. With lots of sun, Italian sense of style, and South Tyrolean sincerity and hospitality.
Be our guest in the new 4-star hotel LA VIMEA in Naturno and book your vegan vacation in Italy.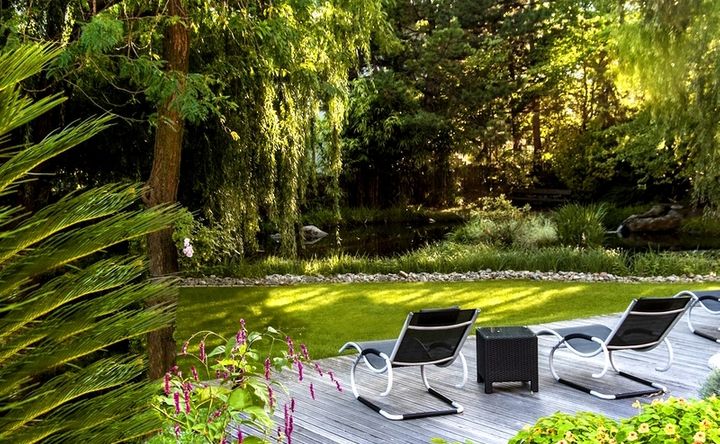 Venue Highlights
ENJOY A DIFFERENT TYPE OF VACATION
In 2016 LA VIMEA was fully refurbished following ecological architecture. The exclusive resort is located in the calm of Naturns, near Merano. Here, the Italian lifestyle of 315 days of sunshine per year meets the cordial hospitality of the Alps. You will find clean designs in all rooms, elegant wooden floors, and natural lighting for a pleasant ambience.
RELAX WITHOUT CHILDREN - ADULTS ONLY
We love children, a lot! However, as a specialist quiet hotel for a truly relaxing holiday in Naturns, we observe a minimum age of 12 years for our guests.
ECO TRAVELLING
Spend your holidays at LA VIMEA and say yes to fair ecotourism.
Our entire linen is made of 100% organic and FairTrade certified cotton. We use locally sourced ingredients for our creative cuisine. Our park and herb garden is irrigated with spring water from the well. We operate with a solar water heating system and the electricity we use does not come from atomic power.
WELLNESS AND NATURE
Enjoy a healthy swim at LA VIMEA, whether you prefer our natural bathing pond in the park or our indoor saltwater pool free of chlorine. Indulge in environmentally friendly water, pleasant for the skin, eyes and hair. Try our
YOGA RETREAT
At LA VIMEA Biotique Hotel we know how to provide the right atmosphere for Yoga groups and retreats. Practise indoors in the yoga room or outdoors in the quiet garden; our facilities are excellent to meditate. To round off the program there are plenty of opportunities for walking, cycling and enjoying the spa and pools.
SAFE BIKE HOLIDAYS IN ITALY
Naturns offers plenty of bike trails and amazing mountain views. Joyful cycling, e-biking and mountain biking in South Tyrol are a real experience!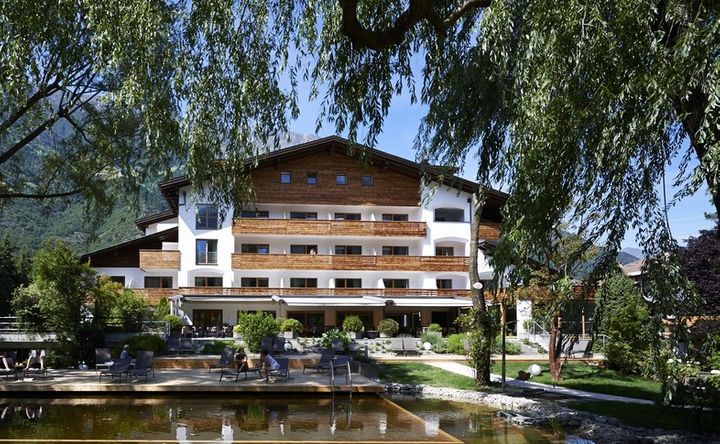 Accommodations
A stay at the plant-based four-star hotel LA VIMEA in Naturno creates living as a lifestyle. A minimalist and restrained framework puts life into perspective highlighting the essentials, creating spaces to breathe and smile. This will not only make you sleep well at the vegan LA VIMEA, but it will also make you happy.
Did you know that you will sleep in 100% fair-trade, organic cotton? Your 220cm sheets are made of tercel fabric and extra large. Also, your WaterLily mattress is biodegradable, since the double layered premium natural cold foam is made out of renewable fibres and a mix of special essential herbal oils. Our completely renovated rooms are equipped with beds in the size of 2,10m.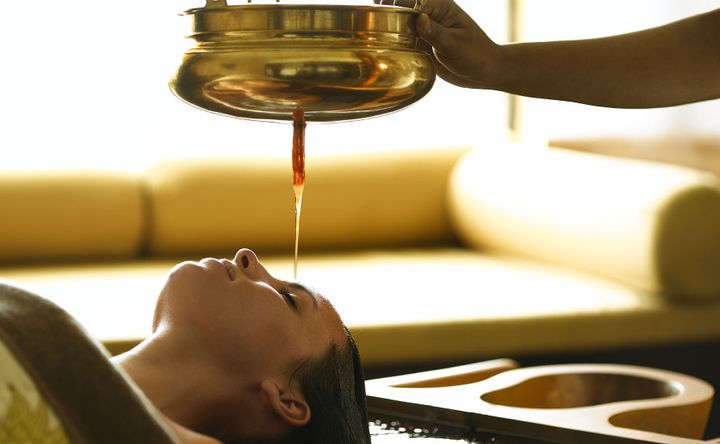 Amenities
Free Wifi
Spa
Sauna
Pool
Towels
Free Parking
Tour Assistance
Restaurant
Yoga Studio
House Keeping
Bicycles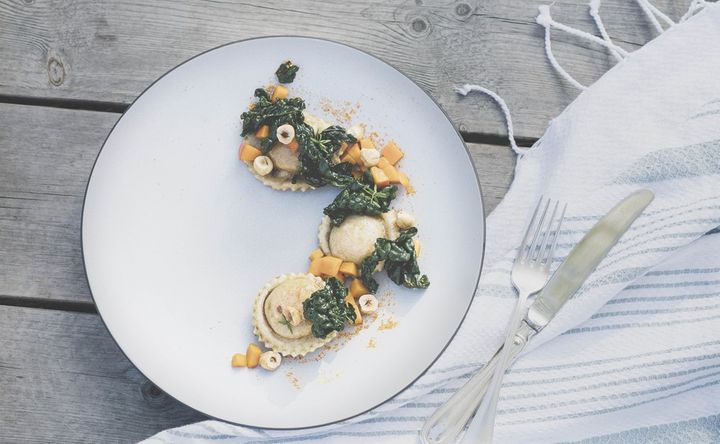 Menu Types
Vegan
Organic
Gluten Free
Dairy Free
Nut Free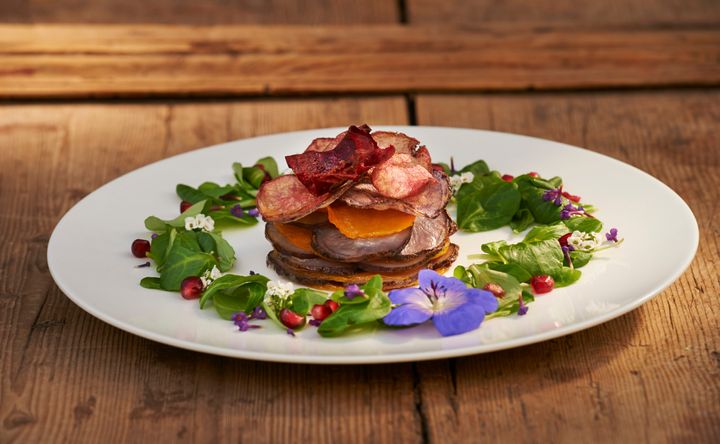 Menu/Cuisine
At LA VIMEA in Naturno we serve an organic vegan cuisine with a special touch of creativity. We cater to vegans who prefer both raw or cooked food. Our seasonal and regional fruits and vegetables are carefully prepared to preserve their nutrients. We value natural food that deserves its name. It is important for us to support small farming structures in South Tyrol.
GOOD MORNING
Happiness starts with breakfast. That's why every morning our buffet is shining like the sun. Nuts. Oats. Pancakes. Savoury vegetable spreads. Naturally cloudy apple juice. Yes, this is how the mountains of South Tyrol taste like.What about regional apricot jam on a crusty rye bread in our comfortable stone pine room? Or opt for a freshly baked chocolate muffin in the sunlit breakfast room. Our cosy rooms are there to enjoy. And each of them paints a world of its own.
BUONASERA
Let us take a step towards less is more. Since healthy nutrition is more than the sum of its parts. Light, vegan delicacies, trustworthy from our beautiful country and always organic. 100% vegan. From its origin to the table. Hay soup, wild herbal salads, sage dumplings, lemon risotto, fruit cake. Listen, see, smell, taste and especially understand. Atmosphere, that emerges almost by itself. Holistic. Honest.
ORGANIC, VEGAN, GLUTEN-FREE
At LA VIMEA we know about the importance to nourish our bodies with the right ingredients in order to fuel our daily energy levels. Quality, vegan, organic food including honest roots is our recipe. We carefully source our products from our friends and farmers, often from our own agricultural project in Tuscany.
Nevertheless every body is different, digests differently and consequently has different needs. Still we believe that each of us deserves quality food. This is why LA VIMEA biotique hotel is establishing a place where everyone can be themselves without having to apologize for their diet neither their lifestyle. Only when the mind is calm, the body can feel at ease.
Chickpea flower for vegan pizza nights or buckwheat pancakes for breakfast and almond flower for vegan cakes, our kitchen staff carefully prepares gluten-free options for any part of the day. All hand-made. All vegan. The same goes for other food allergies. Whether you have a fructose or nut intolerance just let us know upon arrival and our kitchen staff will prepare a creative menu according to your diet. To soothe your mind and create an holistic experience at the vegan LA VIMEA biotique hotel.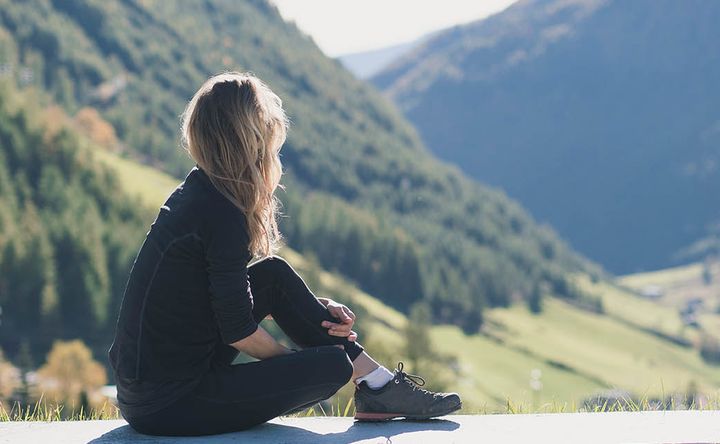 Directions
LaVimea can be found on Google Maps here:
Reviews
Write a review - tell others about your experience.