About This Center
At Givin School we help people to achieve awakening. That is the point where all questions disappear, because there is just one answer. This answer is clear without a prism of previous experience and concepts which is a vision of the world as it is. This is a completely different perception of life, a deep sense of self as a part of the whole. This is inner freedom.
Everything becomes simple, easy and clear. Fear and vanity fades away. There comes peace and joy. This kind of perception is free from the mediation of the mind with its doubts and analysis. Now everything is perceived by the soul (the heart) directly as it truly is. Our school is a living organism - it develops, grows and improves. This is a large team of students from all over the world. Yes, we are students even though some of us are already over 60 years old. Each of us feels that to live the way it was before is already impossible.
We cannot confine ourselves only with the struggle for a comfortable existence in the world of constant consumption. It feels wrong to live just by the needs of the body and mind. The needs of the soul come first. Each of us sooner or later will have to go through the point of awakening and go further. Our School is for those who understand that it is much faster and easier to do this transformation in a team of like-minded people than by yourself.
For those who are willing to work on their internal change and to help other people by sharing the acquired knowledge. Givin School is a system of practical Knowledge leading to awakening and further transformation. This is an environment for evolutionary development as well as the realization of the meaning of life and place of a man in this world. Its a navigator for a soul. Just like every school we also have a methodology and a system of education, there are rules to follow for the best result. We have a Russian-speaking teacher who has already completed this path and knows how to help people to get through it as quickly and painlessly as possible. We have a team of like-minded people practicing together who support each other and share the acquired knowledge with other people.
Everything that we practice is aimed to develop awareness and unity between people, harmonious and strong state of the body and confident movement along the path of internal growth. Which tools do we use? Yoga, meditation, practice of awareness, teamwork, work with ego, serving to other people by sharing received knowledge, communication with the teacher and much more.
What do we teach? To feel life. To think less about it, to trust it more, to develop intuition and subtle perception, to understand our true nature. We cease to associate ourselves only with our mind and body and understand the infinity of our essence, we start to discipline the mind. The mind gives up its leadership and turns into a reliable and faithful performer. The incessant «radio» which works at maximum volume in the head gradually fades away and gives a way to stillness and awareness,to life in harmony with people. When the clear boundary between I and others is erased, communication with any person turns into a completely new experience. It is understood that we are just different embodiments of undivided life energy.
With this perception it is difficult to provoke or support a conflict or to cause pain to a person. To get acquainted with the people and the methodology of the School you can choose any suitable form of studying: the practice of stillness, live encounters, online intensives or webinars with awakened students. In order to begin full training and movement with the team and the mentor there is a retreat "Movement towards Enlightenment".
After the retreat you can join regular classes of the School where you begin mastering your earned skills. We do not want to impose one more model of the universe, on the contrary, we call for getting to know the reality based on our own experience. We are happy to see aspirants and seekers in our ranks, regardless of their citizenship, place of residence, education, social status and religion. The defining condition is the passionate desire to work on your own improvement together with the team and to share this knowledge with others.
Givin School is a system of practical Knowledge leading to awakening and further transformation. This is an environment for an evolutionary development as well as the realization of the meaning of life and place of a man in this world. Givin School — it's a friendly team of energetic, highly motivated people who learn together and share gained knowledge how to go beyond all limits of concepts, senses and attitudes of yourself and the world into direct, pure and conscious perception of reality.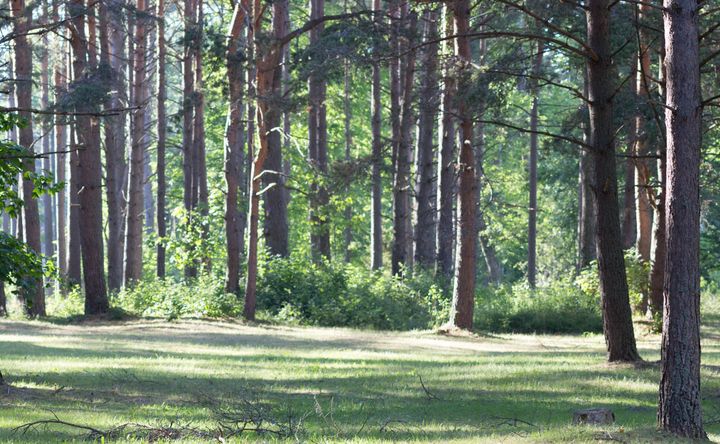 Venue Highlights
For the retreat we are renting a beautiful recreation complex "Minhauzena Unda". Surrounded by pine trees and rhododendrons, Minhauzena Unda is located in the well-known seaside resort of Saulkrasti, Latvia, about 55 kilometers from Riga, only 300 meters from the Baltic sea!
We are striving to create an eco-community with a retreat center in the near future.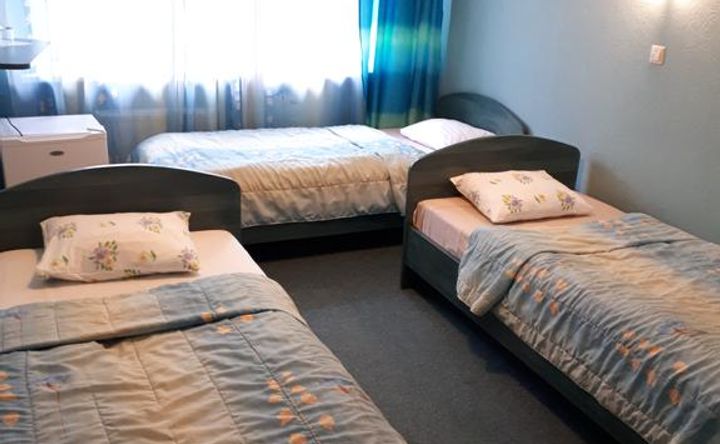 Accommodations
The resort offers triple rooms all of which has a shower and a bathroom. There is no air conditioning established, but Latvian climate doesn't require it. Toiletries or towels are provided.
Separate residence of men and women. This condition is also relevant for couples who came together
Amenities
Free Wifi
Towels
Free Parking
Coffee/Tea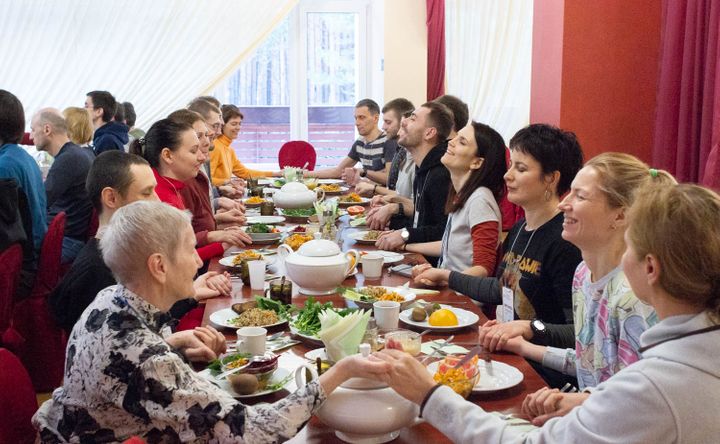 Menu Types
Menu/Cuisine
The food is an important part of the retreat! All participants have to follow a pure vegan food and about a third of them generally eat raw food. It's done so to allow the body to be less distracted by the digestion and to cleanse itself. With light and moderate food, the mind also remains quiet and clear!
The vast majority of participants of the retreat note that they want to eat much less than usual! They feel that the body is getting the energy not only from food but also from the spiritual practices. In everyday life, we quite often eat out of habit.
None of the students want to lose the effectiveness of the retreat by overeating. Some people, in agreement with the instructors, can even fast for a few days! By doing that people can experience the rise of inner joy and effectiveness of the practice.
Directions
We are organizing a special transport from Riga. Also, it is possible to reach it by public transport or your car - it's a 1h drive from Riga center.
Reviews
Write a review - tell others about your experience.