About This Center
There are three processes one has to indulge into when one is on the grand road to meditation. They are to abstain from all evil, to cultivate good, and to purify one's mind. These three principles form a graded sequence of steps progressing from the outward and preparatory to the inward and essential. Each step leads naturally into the one that follows it, and the culmination of the three in purification of mind makes it plain that the heart of Meditative practice is to be found here.
Purification of mind as understood is the sustained endeavour to cleanse the mind of defilements, those dark unwholesome mental forces which run beneath the surface stream of consciousness vitiating our thinking, values, attitudes, and actions. The chief among the defilements are the three that has termed the "roots of evil" — greed, hatred, and delusion — from which emerge their numerous offshoots and variants: anger and cruelty, avarice and envy, conceit and arrogance, hypocrisy and vanity, the multitude of erroneous views.
Meditation is neither a quest for self-effusive ecstasies nor a technique of home-applied psychotherapy, but a carefully devised method of mental development — theoretically precise and practically efficient — for attaining inner purity and spiritual freedom. The principal tools of meditation are the core wholesome mental factors of energy, mindfulness, concentration, and understanding. But in the systematic practice of meditation, these are strengthened and yoked together in a programme of self-purification which aims at extirpating the defilements root and branch so that not even the subtlest unwholesome stirrings remain.
Long before Buddhism, Hinduism or any other ism's or other religions… there existed the 'primal masters,' – 'The Tamil Siddhas.' Stretching back into prehistory, these are the most ancient spiritual scientists or yogic masters that walked this earth! Arulgurukulam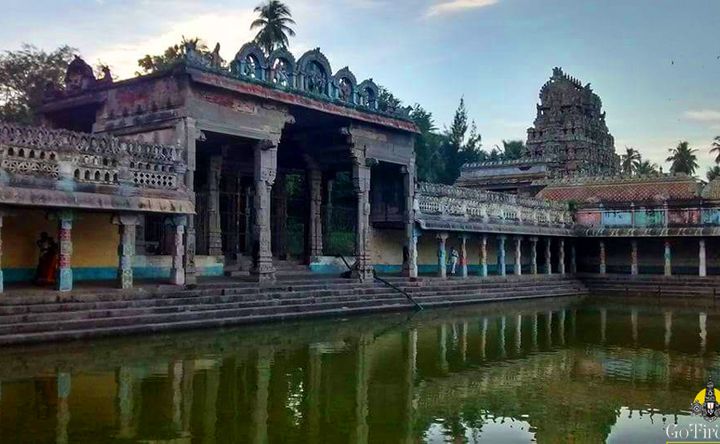 Venue Highlights
Vaitheeswarankovi is 240 kms south of Chennai. It is the centre of the ancient Tamil civilisation and Spirituality since 1000's of years. Our retreats are designed so that our guests have a pleasant stay in a rural setting within a town where and ancient Siva Temple exists. Our retreats are based on SIddha Yoga practices and teachings. The retreat centre is the best place to have your experience with us and the ancient Tamil Spiritual Teachings.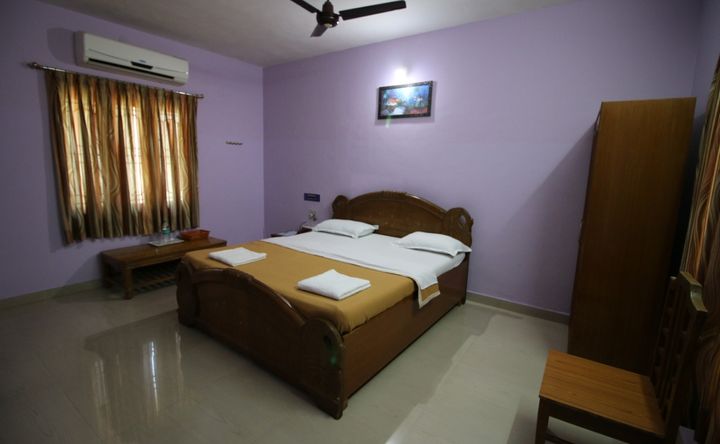 Accommodations
Our occupancy is single at our retreat. The room is air conditioned and with bathroom attached. No sharing is permitted.
Amenities
A/C in Rooms
Free Wifi
Pool
Tour Assistance
Coffee/Tea
Cafe
Restaurant
Yoga Studio
House Keeping
Menu Types
Menu/Cuisine
South India is known for its varied range of spices, many of which are being exported to different nations for centuries. The most important spices produced in South India are cinnamon, cardamom, nutmeg, cloves and pepper. The region is famous for a wide range of spicy foods with each state differing others predominantly from the spiciness of food, its different varieties and method of cooking. The staple food of locals of the region is rice which is best savoured with Sambhar or curry.
The staple food of Tamil Nadu is rice which forms part of a typical Tamil meal and savoured with different mildly or richly spiced vegetarian dishes.
The various Tamil dishes can be categorised in different groups starting from the regular meals, the light meals, snacks, desserts and different accompaniments.
Different Gravies and Curries
Traditionally, several dishes are served during the main meal that is typically savoured with rice as staple. These include:
Sambar or sambhar, a very popular South Indian stew that is prepared with lentils, vegetables and tamarind.
Rasam, a tamarind-based soupy dish prepared with tomato, cumin, pepper, chilli pepper and can also comprise of any combination of vegetables with lentils.
Kuzhambu, a gravy dish made of toor dal, urad dal, tamarind and other spices that can include different vegetables.
Thayir that is curd which when taken with rice is called 'Thayir Sadam' where Sadam means rice.
Each of these dishes has a number of varieties for instance under the category of rasam there are Kattu Saaru, Poondu Rasam, Koli Saaru, Inji Rasam and Kadalai Rasam among others while varieties of kuzhambu includes Mor Kuzhambu, Puli Kuzhambu and Molagu Kozhambu among others.
Side Dishes
These are basically accompaniments of the main meal which includes dishes like kootu, a semi-solid like preparation made of vegetables and lentils; poriyal, a fried or sautéed vegetable dish that usually forms a side dish of a three-course rice meal comprising of sambar, rasam and thayir; pappadam roundish and crispy appetizer made of dal or sago or potato either deep fried or roasted; and oorkai or pickles.
Sweet Dishes & Other Accompaniments
The sweet dishes served as the last course of a meal includes items like thirukannamidu, Kesari and kheer. After the meal bananas are offered to the guests followed with paan comprising of nicely folded betel leaves consisting of lime and betel nuts that is considered to have digestive value.
Light Meals
Light meals or tiffin items are taken during breakfast and early dinner and generally does not form part of the heavy mid-day meal. The most popular of them include:
Dosa: a home-made pan cake prepared out of fermented rice and lentil batter and served hot with sambar and chutney. There are varied kinds of Dosas available either stuffed or plain that has garnered much fame as a South Indian delicacy.
Idli: a South Indian steamed cake made out of fermented rice and black lentils (de-husked) that is savored with condiments like sambar and chutney.
Upma: a thick porridge prepared with roasted suji (semolina) or coarse rice flour which may include different vegetables and seasonings.
Parotta: a layered flatbread prepared with Maida flour, eggs, ghee/oil and served with vegetarian or non-vegetarian curry.
Poori: unleavened deep-fried bread served with curry among others.
Snacks
Snacks items like vada, bhaji, and bonda are quite popular in this region and are relished with different varieties of chutneys and thayir Pachadi.
A mini Tamil veg meal may comprise of variety of rice preparations like tamarind rice, sambar rice and curd rice along with flat pan fried bread called chappathi complimented with a gravy dish, a Sweet Pongal and chips. A traditional South Indian meal is served on a banana leaf. Tamil cuisine conventionally proposes of including all the six tastes that any food can be categorised into, namely sweet, sour, salt, pungent, bitter and astringent into the main meal so as to get complete nutrition and balanced digestion.
Reviews
Write a review - tell others about your experience.