About This Center
Gyan Ganga Yogpeeth is a traditional yoga school locates in the yoga capital of the world - Rishikesh. The saintly spirit and blessed vibes make for an ideal yoga school in Rishikesh.
Gyan Ganga Yogpeeth is one of the best Yoga school in Rishikesh which conducts 200 Hour Yoga Teacher Training program for those students who want to learn ancient and classical techniques of yoga. After completing a 200 Hour Teacher Training program, you will be recognized by the International Yoga Alliance as a certified yoga instructor, and you will be eligible for the next 300 Hour Yoga Teacher Training. Yoga Teacher Training in India is open for all levels of practitioners including beginners.
"Yoga means addition – the addition of energy, strength and beauty to body, mind and soul."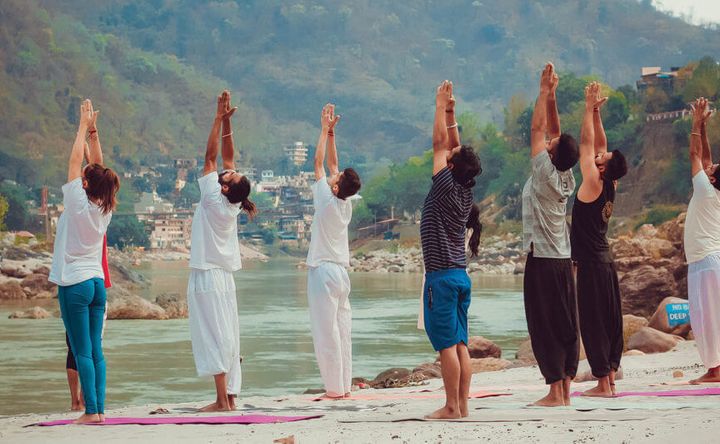 Venue Highlights
This place is located at the foothills of Himalayas, just 300 meters far from Holy Mother Ganga, blessed by very beautiful scenery view, reliable place to stay and study. The Word "Gyan Ganga" means, Flow of Knowledge. Where Gyan means knowledge, and Ganga being a sacred holy river, which is continuously flowing from Himalayas the downtowns and giving life to many existences, revealing many truths, enlightening the body, mind, soul and bringing meaning to the existence of life.
The teachers are very experienced, friendly and approachable, the management team and our staffs are always energetic and helpful. The food we provide is healthy and delicious, and the variety of excursions will be included during the yoga teacher training program on every Sunday.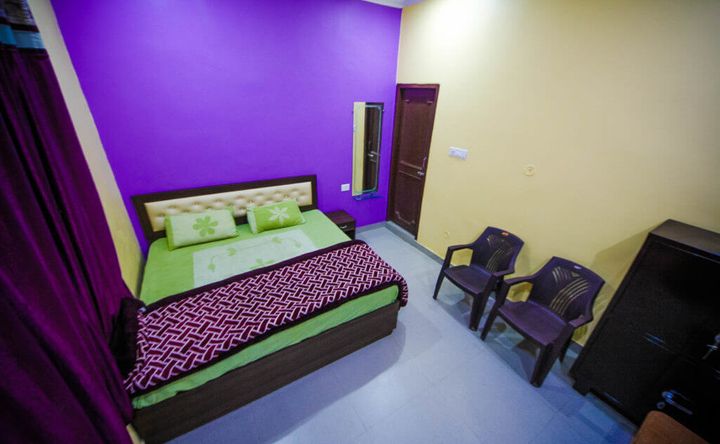 Accommodations
The private room is all your, In shared there will be another person with you.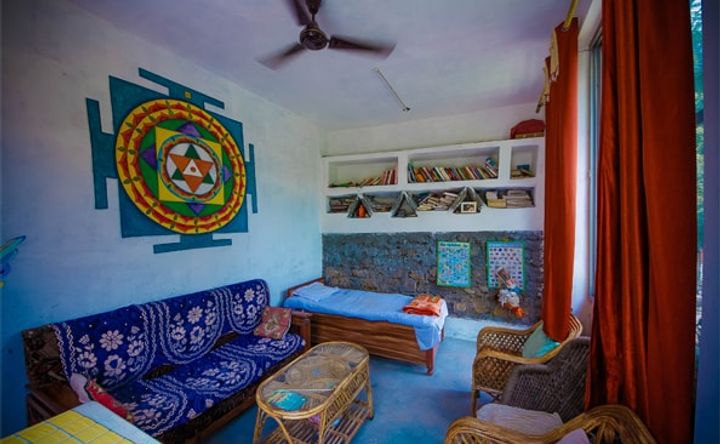 Amenities
Towels
Free Parking
Kitchen
Coffee/Tea
Restaurant
Yoga Studio
Bicycles
Menu/Cuisine
"We are what we eat", we only offer Sattvic food, one that is pure, true, energetic, wise and vital. You will experience a diet that emphasizes on fresh fruits, seasonal foods, nuts, and seeds, as well as vegetable-based proteins.
All the meals we provide at school will be carefully and freshly prepared by our dedicated kitchen staffs, no artificial flavours or colours will be added into the plates. The food we prepared will also be catered for vegans and people who are lactose intolerant. Here, what we are trying to do is to create the habit of eating in moderation while increasing the energy of our bodies, as we know, a good mind lives in a good body.
Directions
The airport is located about 30 km (19 miles) southeast of the city of Dehradun. Nestled in the foothills of the Himalayas, the airport resumed commercial operations on 30 March 2008 after a runway extension to accommodate larger aircraft.
Located 20 km (12 miles) from the holy city of Rishikesh, and 30 km (19 miles) from Haridwar, the airport allows easy access to the region. It is approximately a 20 minutes drive to the town of Rishikesh and 45 minutes to Haridwar.
Reviews
Write a review - tell others about your experience.