About This Center
We help to transform hearts and minds to achieve their highest potential for the benefit of all through contemplative retreat!
As a spiritual community serving the needs of retreaters in all traditions, we are nurtured by the energy of our Tibetan Buddhist founder Lama Thubten Yeshe and our spiritual director Lama Zopa Rinpoche, by our teachers and holy objects, and by the stillness of the California redwood forest.
"Something deeply healing happens when I am able to slow down and connect with the elements of nature and the sanity of mind." Retreat Guest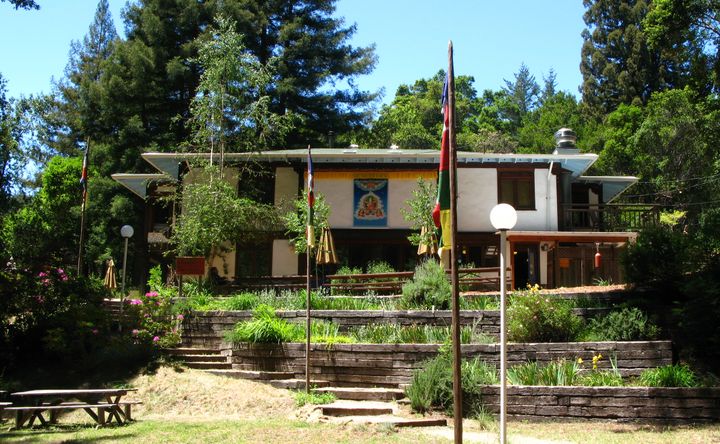 Venue Highlights
Located off the grid in a remote forest location within the Santa Cruz Mountains our contemplative retreat center offers private retreat cabins and group meditation retreats . Everyone comments about how quiet and peaceful it is once they arrive and how the mind naturally settles. We have a beautiful Meeting/Meditation Hall that's been blessed by 30 years of spiritual practice. Beautiful walking trails around the land and a longer hike with views of the Monterey Bay. We are also blessed with a number of stupas on the land. The main one is situated within close proximity to the main building. The others are up on Lama's Ridge where the private cabins are located. Stupas are symbolic of the unlimited mind of all enlightened beings. Shakyamuni Buddha taught that performing spiritual practices at a stupa would have the same effect as making offerings to the Buddha himself.
Accommodations
Our main lodge building contains:
Women's Dormitory with 14 beds
Men's Dormitory with 12 beds
Two Semi-Private Dorms with 4 beds each
Four Private Rooms with a double bed each
One Private Room with a single bed
Two shared women's and men's bathrooms
We also have seven private cabins situated on a beautiful ridge above the Lodge. There is a shared private indoor bathhouse as well as outdoor showers with a fabulous view of the surrounding mountains. The private cabins have single beds and can be set up for double occupancy with the addition of a cot bed (for our group retreat participants only).
Lastly we have 36 camp sites around the land for you to bring your own tent to. Size of sites vary and can accommodate a 2-4 person tent. (tents are not provided and camping is only allowed while attending a group retreat)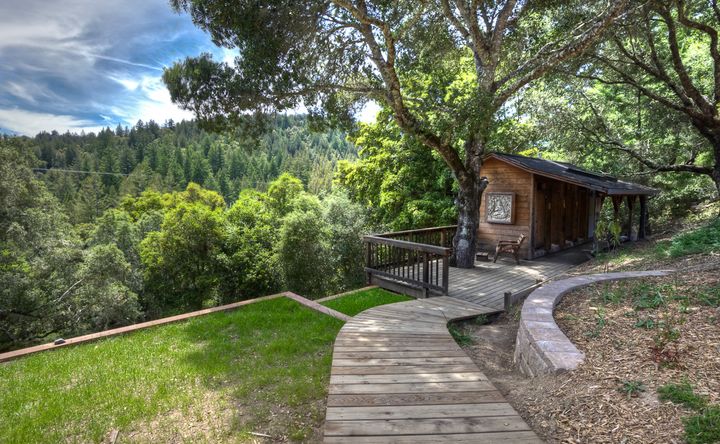 Amenities
Free Parking
Coffee/Tea
Ceremony Space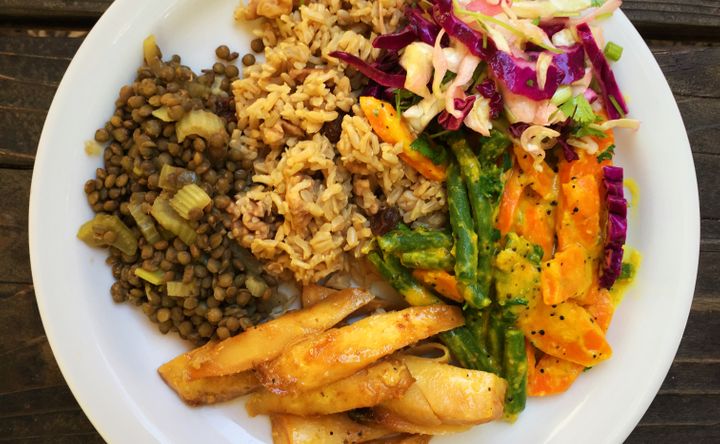 Menu Types
Vegan
Vegetarian
Organic
Gluten Free
Dairy Free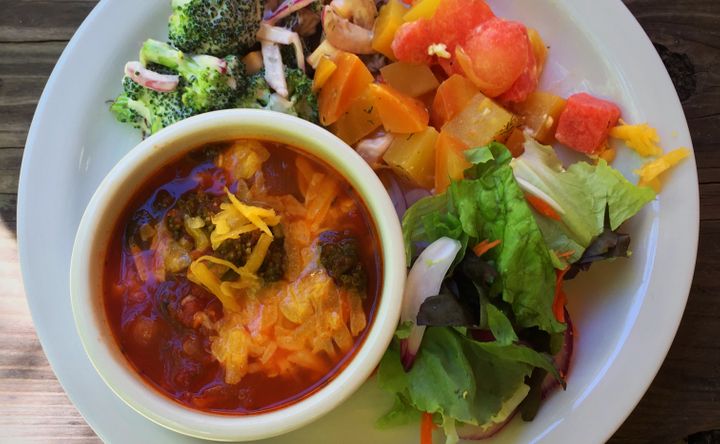 Menu/Cuisine
Vajrapani Institute is renowned for the deliciousness of its vegetarian cooking. Our meals are fully vegetarian and nutritionally balanced to offer you a supportive retreat experience. We can accommodate gluten, dairy, and soy allergies, as well as those on a vegan diet. We also have hot tea, pour-over coffee, and fresh fruit available at all times.
Breakfast: Includes hot porridge, stewed fruit, granola, yogurt, boiled eggs, and toast.
Lunch: The largest meal of the day, includes a grain, vegetable dishes, vegetarian protein, and salad.
Dinner: A lite meal with soup, salad, cheese, hummus, bread, and gluten-free crackers.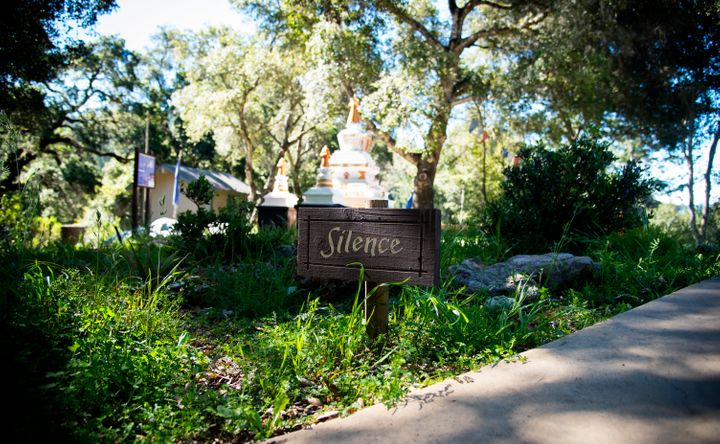 Directions
Located in the Santa Cruz Mountains near Boulder Creek, CA at the end of a five-mile dirt road on the border of Castle Rock State Park. While secluded, we are relatively close to the San Jose and San Francisco airports. About an hour to an hour and a half drive respectively.
If you are using a navigation system in your car or on your phone we recommend inputting the address of one of our local businesses, The Mountain Store at 125 Pool Drive in Boulder Creek CA 95006. Once your navigation system takes you there, you will drive less than a quarter of a mile on Pool Drive, turn left on Kings Creek Road, and follow Kings Creek Road for 5 miles. You should see occasional signs that let you know the distance left to travel and some prayer flags hanging over the road to let you know you are on the right path!
Reviews
Write a review - tell others about your experience.