About This Center
We're an off-grid, solar powered hacienda, located in the Cloud Forest near the popular town of Mindo, Ecuador. Close to all tourist & adventure activities, yet far enough for an immersive nature experience, we host private & personable yoga retreats, of 8-14 maximum guests. A natural, spring-fed pool, Finnish sauna & massage services are offered on site.
"A slice of paradise."--Jason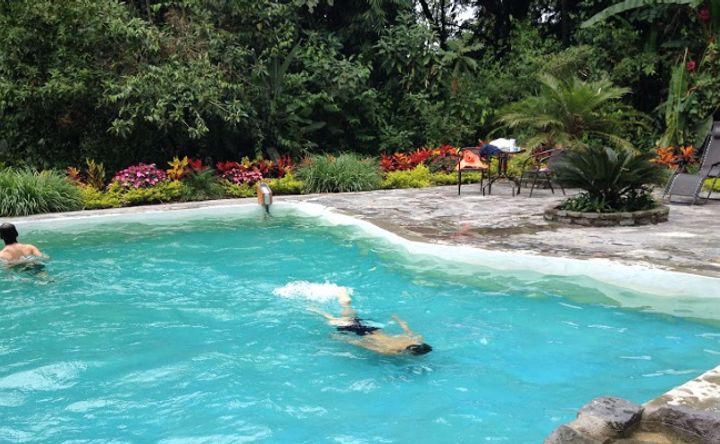 Venue Highlights
-Off-grid, solar powered hacienda
-Spring-fed, natural pool
-Finnish sauna
-Massage
-Houses & cabins
-Beautiful Yoga Shala with spectacular mountain views
-Secluded yet near all tourist activities such as: hiking, biking, zip lining, birding, night walking, mountain climbing (rapelling), river tubing,
horseback riding, coffee tour, chocolate making tour, frog concert, open air gondola (tarabita), chair lift (spectacular views), butterfly garden, orchid garden, nighttime bike tour, tarzan swing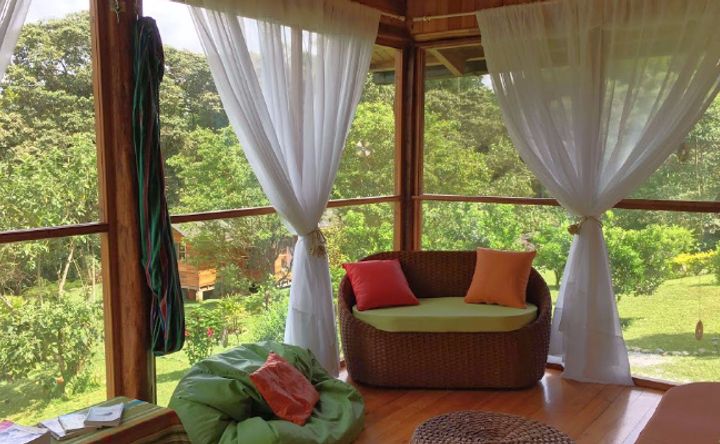 Accommodations
Accommodations are either private, single occupancy bedrooms or double, shared occupancy bedrooms. You have the option to choose from our large country house (4 bedrooms, 2 bathrooms), our smaller cottage (2 bedrooms, one bathroom), or our recycled cabins (1 large room, 1 bathroom).
If you want a private bathroom, please request the recycled cabin. All rooms in the country house or cottage have shared bathrooms. All shared bedrooms will be same sex unless requested otherwise.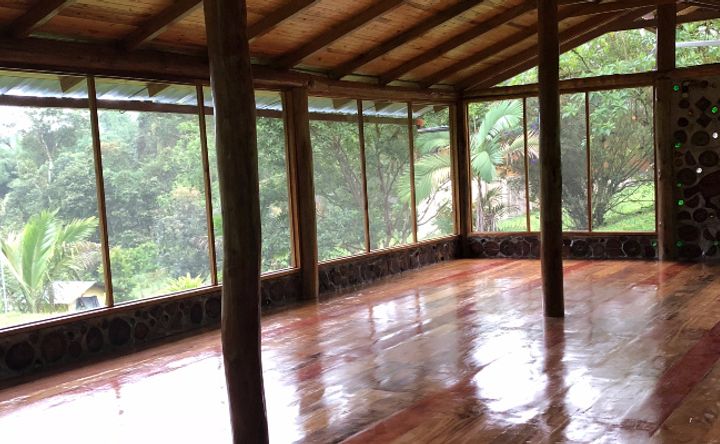 Amenities
Free Wifi
Sauna
Pool
Towels
Free Parking
Kitchen
Tour Assistance
Coffee/Tea
Restaurant
Yoga Studio
House Keeping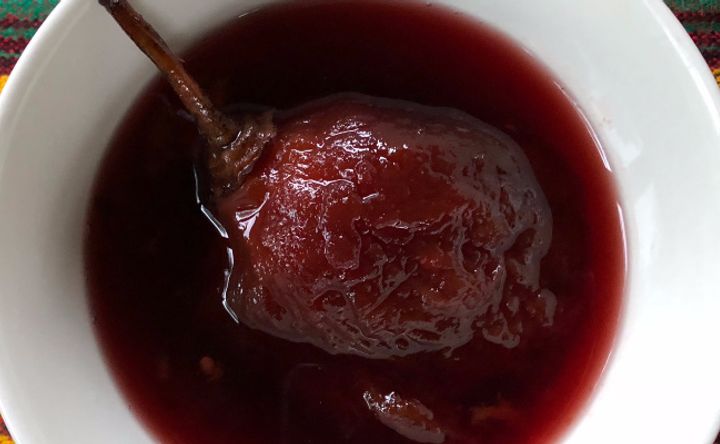 Menu Types
Vegan
Vegetarian
Pescetarian
Meat
Gluten Free
Dairy Free
Nut Free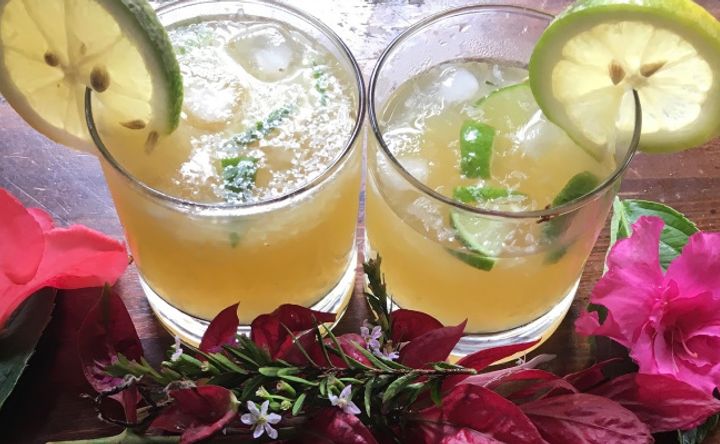 Menu/Cuisine
3 meals/day: wholesome, healthy, organic & locally sourced (when possible), vegan, vegetarian, gluten-free & omnivorous options.
Directions
Mindo is located 2-3 hours driving distance NorthWest from the Quito airport. Take the highway to Calacali/Los Bancos all the way to Mindo.
Once you enter town, take the main road all the way through town, turn right where the road becomes dirt (on the left hand side you will see a lodge that says "Bird Planet"), and after you turn right, you will see a lodge Sisakuna and a cafe that says Coffee Tour. Continue on the dirt road as it meanders downhill (it makes a slight left), at the bottom of the hill you will see a bunch of inter tubes and a house, where you can coordinate tubing, and then you cross over a small bridge, and continues as a dirt road with the river, Rio Mindo, on the right hand side. Always make sure the river is on the right hand side (you only cross one bridge, not two), and continue to follow the
dirt road that travels along the river Rio Mindo. Before the 2nd bridge on the right hand side, you will pass a lodge on the left of the dirt road called Kumba Mela. Continue on the dirt road without crossing the 2nd bridge, in the direction of the Mariposario (Butterfly Farm) and Mindo Garden. From the 2nd bridge (which you don't take, but that crosses Rio Mindo), it's another 250 meters or 750 feet before you turn left, uphill, towards our property. About 30 seconds before you turn left, up the hill towards us, you will see an orange, metal climbing tower to your left. About 10-15 seconds after that, you will see a sign on the right hand side that says "Casa Blanca", and 10-15 seconds later (by car), turn left (about a 1 minute drive before the Mariposario--Butterfly Farm), where you see 2 signs. One sign says "Los Arrayanes" (that's the neighborhood), and the second sign will say "La Roulotte", which is blue and has a picture of a carriage on it. Turn left up the hill that is indicated by those 2 signs and continue the road all the way up the hill. (If for some reason you miss this turn off to the left and up the hill, you will know because you will arrive at the Butterfly Farm (El Mariposario), and after that, at Mindo Garden. In this case, you have gone too far, and you must turn around and look for the turn up the hill, which will now be on the right hand side). "La Roulotte" is halfway up the hill, to the left, but you want to continue straight until the road forces you to turn right. Turn right and continue on the dirt road. About the equivalent of a block, you will see a house with green trim on the left and a horse in a field, and another dirt road to the left, as well as a stream straight ahead. Continue straight over the stream (it's shallow and sometimes dry) and you will see a cabin to your right, and farther ahead, on the right, a wooden gate and sign that says "La Lomita". The gate will be unlocked and we will be there to receive you.
Reviews
Write a review - tell others about your experience.
Teacher
Attempting to understand consciousness with your mind is like trying to illuminate the sun with a candle. Mooji