About This Center
Hawaiian Sanctuary is an eco-retreat and permaculture center nestled in the jungles of Big Island, Hawai'i. We are dedicated to providing experiential education in the areas of health, wellness, permaculture, leadership and sustainability, as well as opportunities for personal and collective growth. We open our arms and our home to you with the warm-hearted spirit of Aloha.
There are a variety of ways in which you can enjoy and experience Hawaiian Sanctuary!
- Find rest and refuge during your travels with our nightly accommodations.
- Undergo personal transformation during one of our wellness or yoga retreats.
- Learn, play, and grow by enrolling in our internship program.
- Enjoy engaging and educational community events, classes, and workshops.
- Relax, refresh and rejuvenate with our spa services.
Hawaiian Sanctuary is so much more that your typical resort vacation! We are a co-creative community that offers a unique farm stay and spa retreat experience. Join us and become part of our 'Ohana.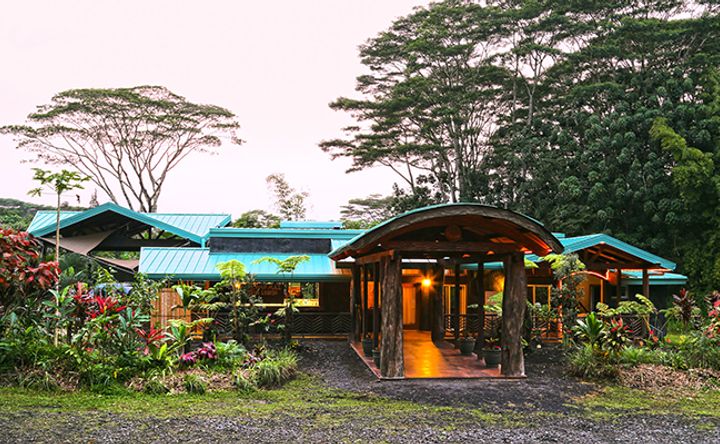 Venue Highlights
We are located on the Big Island of Hawai'i, nestled deep within the jungle. In our neighborhood, known as the Puna district, you will find some of the last vestiges of old Hawai'i. Many areas are still undeveloped, offering you the opportunity to explore the raw, unrefined power of nature. The unparalleled beauty of this unique and exotic location makes it the perfect destination for your next adventure.
This 'Aina is abundant with a flowing, thriving, healing energy. Many visitors come here and find powerful transformation, in the hearth of the Volcanic Goddess Pele. Come explore the rolling black landscape of fresh lava flows, and feel the energy beneath the earth. Come re-connect with nature in an enchantingly powerful way.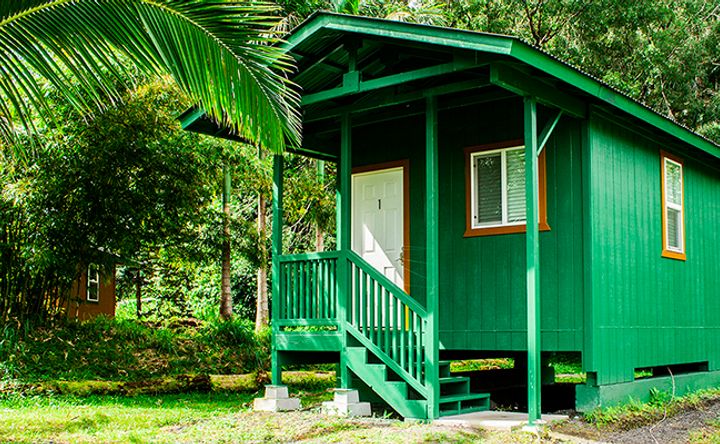 Accommodations
This isn't your typical resort vacation, we offer an authentic taste of island life combined with co-creative community living and eco-conscious comfort. The natural environment that surrounds our facility lends itself to the beauty of our accommodations. Awash with the sound of tropical birds by day and tree frogs by night, our lodging options are surrounded by lush, tropical jungle filled with exotic flora and fauna.
Shared bathrooms, showers, a community kitchen are all available just a short walk from wherever you are staying on our property. WiFi access is available in our open air community lounge.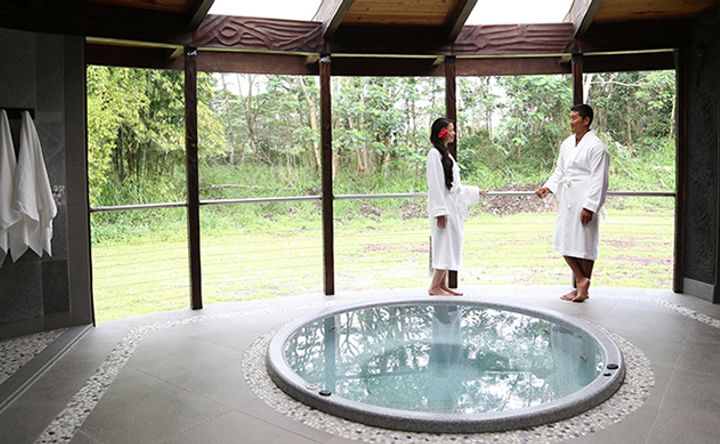 Amenities
Free Wifi
Spa
Sauna
Towels
Free Parking
Kitchen
Hot Tub
Coffee/Tea
Cafe
Fitness Center
Yoga Studio
House Keeping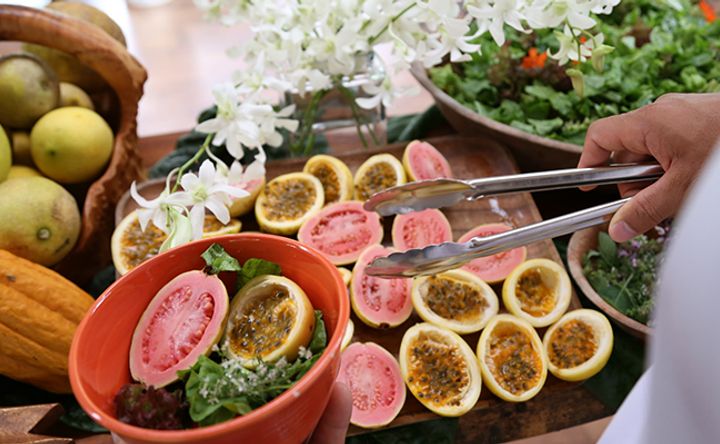 Menu Types
Vegan
Vegetarian
Pescetarian
Organic
Gluten Free
Dairy Free
Nut Free
Reviews
Write a review - tell others about your experience.