About This Center
Mai Niti is a family-run plant medicine healing center based in the Amazon Jungle region of Peru. Ayahuasca and many other plant medicines have their origins in these lands, as do our father-daughter team of Maestros; Leonardo and Lucila. Their family has been working as healers for many generations and has a profound depth of ancestral wisdom and knowledge with respect to the plants and healing.
For decades, they've been healing their local Shipibo tribe community. As word has spread of their ability to heal and teach, people from around the world have come to seek their help. Small wooden huts were built on their property to house the new visitors - the end result is Mai Niti healing center.
Compassion is the force that guides and empowers the maestros to do this sacred work. It is the goal of the maestros to help all those who come to Mai Niti to awaken to their true nature and to realise their true potential as healthy, happy and free beings.
The shamans, their family, and our experienced bi-lingual facilitators care deeply about your transformative process - we're truly there for you every step of the way in your journey of healing, transformation and self realisation.
The retreats at Mai Niti healing center are designed to be a powerful help to you if you are seeking any of the following:
• To heal trauma and deep routed psychic wounds
• To release unconscious emotional, psychological and spiritual blockages
• To heal physical and mental diseases at their root
• To release deep rooted fears and doubts
• To align with ones soul purpose and calling in life
• To expand and awaken ones consciousness
• To heal ancestral and family karma
• To uncover ones innate healing abilities
Powered by Froala Editor
Powered by Froala Editor
Powered by Froala Editor
Powered by Froala Editor
One does not become enlightened by imagining figures of light, but by making the darkness conscious. - Carl Jung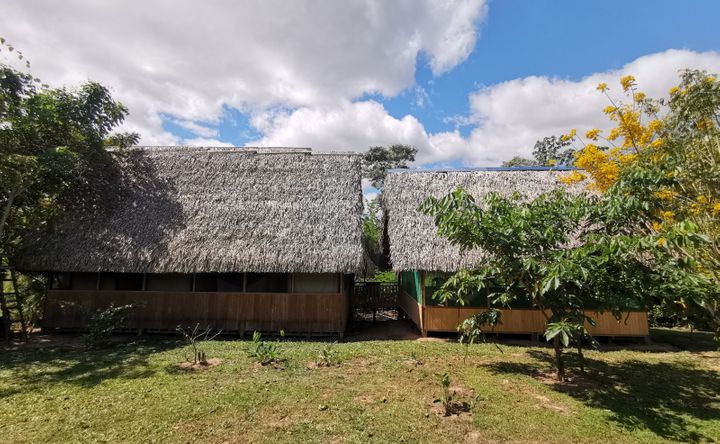 Venue Highlights
Live side by side with a Shipibo family of healers
24-7 support from maestros
Accommodations
We have 14 rustic private rooms, all with double beds, mosquito nets and basic hooks and shelves for clothes.
Isolated tambos are also available for those undergoing dietas, and who require solitude.
Amenities
Free Wifi
Kitchen
Tour Assistance
Coffee/Tea
Yoga Studio
Ceremony Space
Menu Types
Vegan
Vegetarian
Pescetarian
Organic
Gluten Free
Dairy Free
Nut Free
Menu/Cuisine
Our on-site chef Ester will take care of your breakfast, lunch and dinner: she lovingly prepares delicious and nutritious ayahuasca-friendly meals using fresh, organic ingredients. Whilst cleansing of the body and following a traditional Shipibo diet is our number 1 priority - Ester does her best to work with the dietary limitations of plant medicine to put a smile on everyone's face and give a taste of traditional Peruvian cuisine. If there's something you can't eat - she'll be more than happy to come up with a special dish that you can.
From time to time, eggs and fish are used in dishes. If you're vegan or gluten free, rest assured that you won't go hungry! We'll prepare something that suits your dietary requirements.
Directions
If you are coming from another country such as the US or a European country, to get to Peru, you will most likely need to fly to Lima. From Lima, you then need to go to Pucallpa which is the city nearest to our center.
There are two ways to get to Pucallpa from Lima. The quickest and easiest way is to take a plane which costs (contact info blocked) soles ($25 - $50 USD) and takes about 2 hours. The other way is to take the bus which costs 55 - 75 soles ($16 - $22 USD) and takes approximately 20 hours.
To book a coach you can use Redbus, and to book your flight we suggest using Skyscanner.
If you would like, we will arrange for you to be collected from Pucallpa airport or Pucallpa coach station, and take you all the way to the center. The Taxi will cost 50 soles.
Reviews
Write a review - tell others about your experience.
Teachers