About This Center
Besides the beautiful location in the jungle with lots of birds, monkeys, and other wildlife, besides the amazing hot mineral springs that washes away all of your aches, pains, and anxiety, Why come to Ampiri?
For the teachings!
Unlike most Ayahuasca centric tourist retreat centers, Ampiri takes a different approach. First, we keep all groups small and personal .This gives us the opportunity to work with each person individually and create a personalized program according to each persons' specific needs.We see a great importance that the person who arrives to Ampiri feels safe and secure. Small groups gives our clients the opportunity to have a proper isolated diet, not mixing with a lot of energies, both in the individual work and in the group ceremonies.
Next, we offer a deep teaching not just about Ayahuasca, but Amazonian plant medicine. The use and preparation of many plants, specific methods and techniques.
The most important part of any study or practice is the foundation. Without a solid base, a building cannot ever be constructed correctly. Here at Ampiri we apply this simple logic. Our main focus is to give students a proper understanding of the fundamentals of natural medicine and naturalism. Students at Ampiri develop a strong foundation like the root or trunk of a big tree, planted firmly in the earth. We provide a specific teaching the student can take with them and build upon the rest of their life. The teaching at Ampiri is not limited in scope to just Amazonian plants. The knowledge is multi platform and can be applied anywhere in the world. In fact, we encourage students to explore nature and identify indigenous plants of their home countries. We give you the tools to become a vegetalista, or naturalist anywhere. We transmit a broad body of knowledge and wisdom, the methodology, and proper technique in order to ensure the success of the student.
We all have the ability to heal ourselves.. our hearts, minds and soul.. its a matter of belief & trust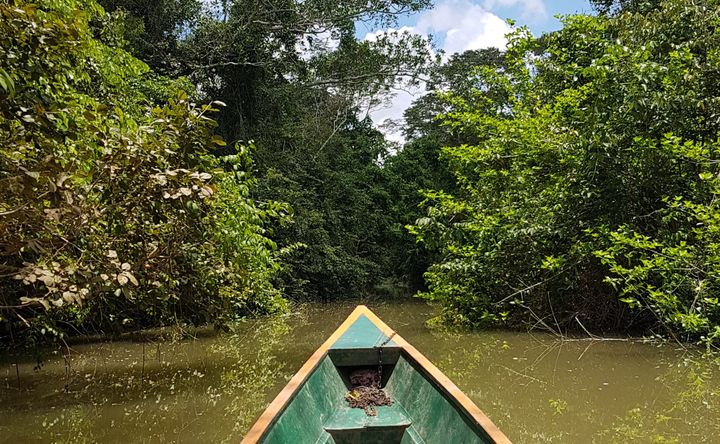 Venue Highlights
Ampiri is located on a giant thermal river next to the river pachitea, a tributary of the Ucayali, two hours from Pucallpa, Peru. Close to the small village of Honoria, 15 minutes by boat. All international flights to Peru arrive in Lima. From Lima it is necessary to book a local flight to Pucallpa. The Lima-Pucallpa flight takes one hour.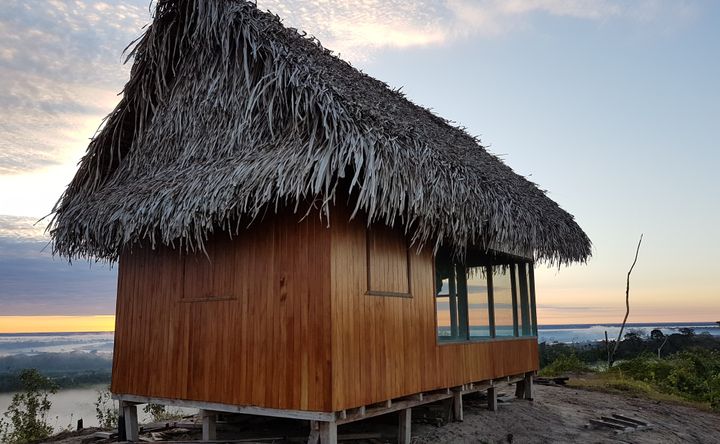 Accommodations
we have two kinds of accommodation
Big Huts that include : Mosquito net, King size bed, table and chair & a hammock
Tambo that includes : Mosquito net, mattress, a hammock outside
both accommodation are near the hot spring
Amenities
Spa
Kitchen
Ceremony Space
Menu Types
Vegan
Vegetarian
Pescetarian
Organic
Gluten Free
Dairy Free
Nut Free
Menu/Cuisine
Depending on the guest purpose, if one is dieting, a special diet is applied, you can check in our website for the diet and post diet menu.
All vegetables and fruits are organic and fresh
We also offer juicing and shakes.
fresh fish
farm eggs and omelets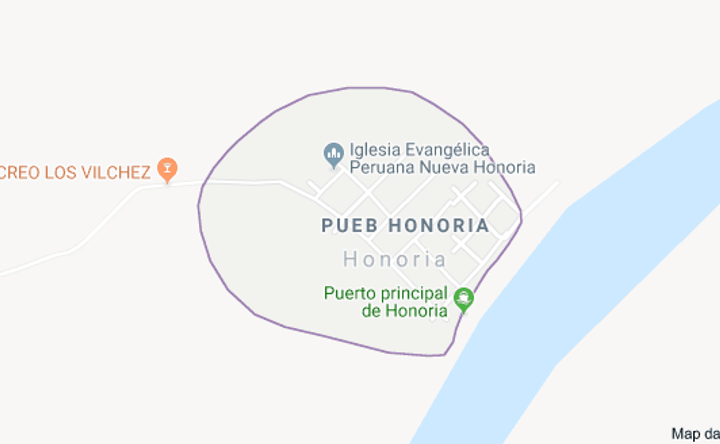 Directions
All international flights to Peru arrive in Lima. From Lima it is necessary to book a local flight to Pucallpa
Guests will be picked up from the city center of Pucallpa, or directly from the airport.
Ampiri is two hours drive from Pucallpa, Peru. Close to the small village of Honoria, 15 minutes by boat.
Reviews
Write a review - tell others about your experience.
amit shalmon September 25, 2019

diets in ampiri

Before I came to do diets at ampiri had severe fibromyalgia, asthma and allergies. I hoped I could find a healer that would bring deep healing and transformation to my life. And this is exactly what ive found at ampiri. After few diets my condition became much better. Some of the symptoms where totally gone.. Beside that, I became much calmer and stronger the same time, with a sense of emotional freedom and deep sense of inner spiritual connection. Gabriel and reina are rare shamans. They are very strong healers, pure heart people, and a perfect teachers for the plant medicine foundations. Their ceremonies and icaros are unforgettable… I have deep gratitude for them and recommend them warmly.
Teachers