About This Center
Mandala Village is located at the heart of Balangan highest hill, overlooking the beautiful southern peninsula of Bali, or "Bukit". Opportunely situated between all of Bali's best and most beautiful surf beaches, we are also home to one of Bali's best yoga studios, and serve the healthiest food and drinks in the area.
The accommodation on a hilltop overlooking the ocean is absolutely amazing. There are different kinds of rooms and villas are available: deluxe rooms with ACs, suites with private pool, private villas or bungalows. So, all of your students can choose their type of the accommodation.
At the moment we are able to accommodate up to 40 people.
PADMA Yoga Studio, located at Mandala Village,our pride, is a majestic setting for your Yoga practice and is rated as of the 10 best studios in Bali.
The Padma Yoga studio features 2 spaces for your practice: amazing Prana hall (108 sq meters) and the intimate Saraswati room (40 sq meters). These two spaces are perfect for your private practice or a retreat featuring Yoga and Meditation.
The Prana hall is perfect for groups of 15 people or more, an open area with 180 degrees views of the ocean and sunset. The breeze makes it perfect yoga & pranayama, fitness or other classes and activities. The enchanting space and spectacular skyline is perfect for a range of performances: theatre, music, ballet, and spiritual development all seem quite at home here, in the homely village of Balangan. Only 20 – 30 minutes from the Airport and close to all amenities, this is a top spot for yoga and healing retreats. The Saraswati room is more intimate and perfect for silent practices or sound healing. Enjoy the natural acoustics, mirrors, glass doors to the outside terrace, where relaxing breaks in the tropical sun can be enjoyed, whilst the enclosed air-conditioned space is perfect for long tropical days.
If you need a larger venue, we can open the doors to the terrace creating a versatile space for most needs. Both spaces are fully equipped with sound systems, yoga mats, bolsters, pillows and more. The Padma Yoga Studio also boasts changing rooms, showers, a beautiful garden terrace, and of course some of the most stunning views of Bali.
Boasting an infrared sauna, and offering traditional treatments with elements of Ayurvedic and western techniques, and a steaming hot-water Jacuzzi, our boutique SPA- centre is located at the studio ground floor. Using only organic and natural oils, herbs and spices, as well as "Green-Factory cosmetics" – an international green – minded cosmetic brand, creating high-quality, high-effective skin care, hair and body care products, All to make sure you have the most complete health care experience.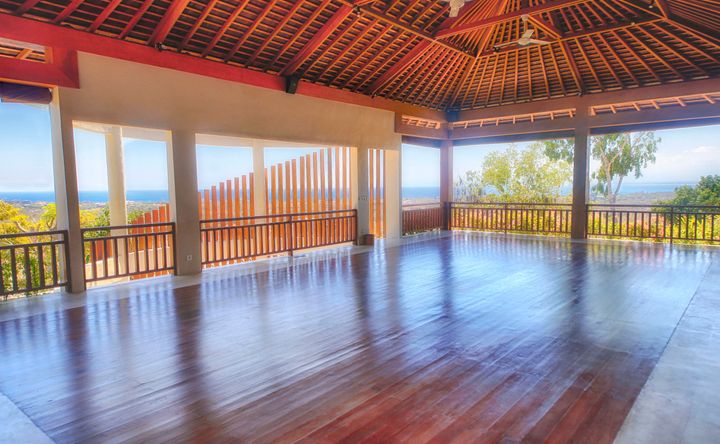 Venue Highlights
Amazing PADMA yoga studio with the sunset-ocean view. Rated as one of the best in Bali.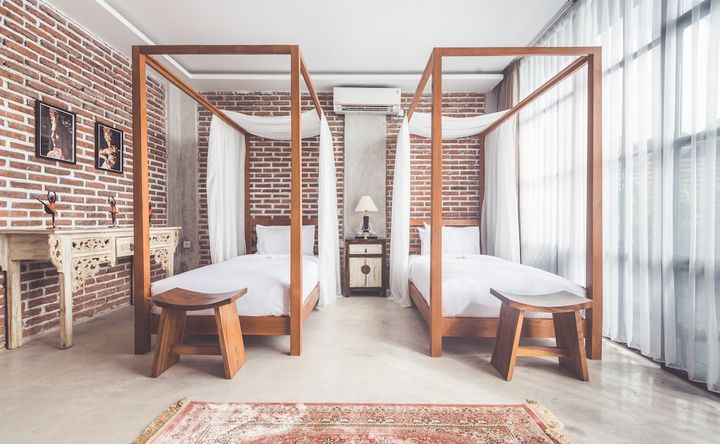 Accommodations
Comfortable rooms or villas. Twin beds, king size beds.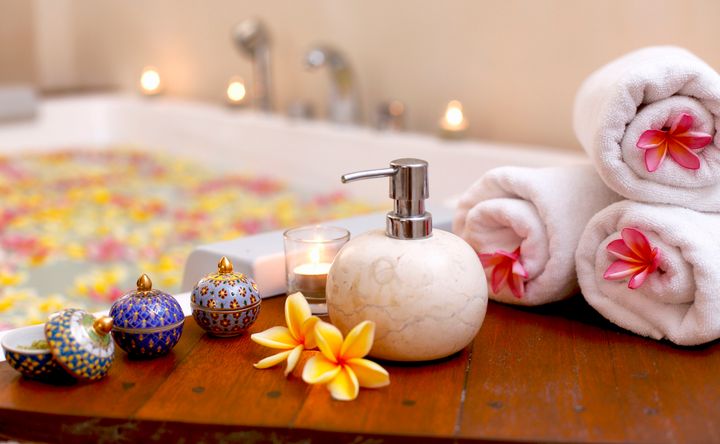 Amenities
A/C in Rooms
Free Wifi
Spa
Sauna
Pool
Towels
Free Parking
Kitchen
Coffee/Tea
Cafe
Restaurant
Yoga Studio
House Keeping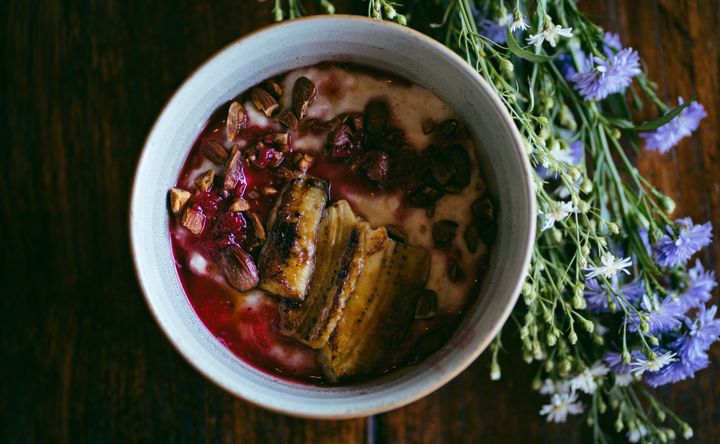 Menu Types
Vegan
Vegetarian
Pescetarian
Ayurvedic
Meat
Organic
Gluten Free
Dairy Free
Nut Free
Menu/Cuisine
We host 2 places to eat on the site:
1. Smoothie Shop juice & breakfast bar.
The best coffee in the area, organic juices & smoothies, healthy dishes, raw delights, Smoothie Shop juice & breakfast bar is simply the best breakfast spot in the area and is marked as one of the best in Bali. Add to it complete access internet Wi-Fi, nice music, cozy chill out terrace and sitting areas, perfect for breakfast, lunch, brunch, or a cup of great coffee with friends.
2. SAFFRON Gastrofusion restaurant.
Saffron is a smart dining, gastro-fusion restaurant. We specialize in crafting gourmet delights from an international selection of the best dishes the culinary world has to offer. We believe in real food created with love. Everything on our menu is prepared from scratch using only the freshest ingredients, organic and local whenever possible. We work in partnership with local farmers and support the agricultural communities of the island.
We bake our own breads, roll homemade pasta and cure cheeses in-house. We wish to share with you our recipe for clean artful living. Our intention is to share happiness through food.
Our talented Chef and his team love creating the classical international dish interpretations as well as homespun local charms. If you haven't yet tasted our gentle lobster ravioli or homemade spinach pasta, you haven't experienced bliss!
Ask our staff how we can accommodate your dietary choices – vegan & vegetarian options; as well as onion & garlic, gluten & sugar-free.
Directions
Mandala Village is located at the heart of Balangan highest hill, overlooking the beautiful southern peninsula of Bali, or "Bukit". Situated between all of Bali's best and most beautiful surf beaches, the closest of which (7 minutes drive) is Balangan beach famous as a surf spot.
Or even if you're a surfer looking to catch the best waves at the most beautiful surf spots in Bali, our place ideally situated minutes to all of Bali's most amazing surf beaches, the famous Uluwatu beach, as well as Bingin, Padang-Padang, Dreamland, Jimbaran, and a host of others minutes away.
Reviews
Write a review - tell others about your experience.