About This Center
You are invited to retreat to Vale de Moses, a small old valley farm nestled in the remote and picturesque foothills of the Serra de Estrela mountain range, Central Portugal.
Spend a week here on the edge of wilderness, in the beautifully restored home of the Winter family, beneath the village of Amieira, Oleiros. Practice yoga daily, walk in forests, swim and mud bathe in rivers, breath mountain air, eat deliciously, sleep deeply. Retreat.
This warm invitation is open for everyone, travelling alone or with friends, new to yoga or practicing for decades. But it's particularly for those in need of a break. That's why a health consultation, massage and acupuncture treatment is included in the price. Retreat from 910€ to 1380€ per person per week depending on accommodation type and there is a 10% discount for groups or a 2 week stay.
Vale de Moses is also available for yoga teachers, therapists and meditation practitioners to hire for our season and beyond. Email (contact info blocked) for more details.
Find out more information about Vale de Moses here: (contact info blocked)
Find out more about retreats here: (contact info blocked)
"Vale de Moses is so much more than a retreat place - it is a home where you feel welcome."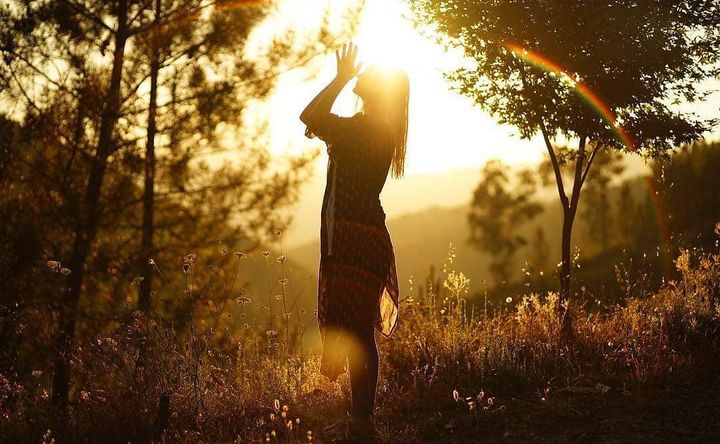 Venue Highlights
Sunday afternoon arrival from Lisbon at 5pm or from Porto at 8.30pm. Sundays are just to arrive, settle into your accommodation, meet the team and the others on your group and have dinner together.
Monday to Friday
7.30am Kitchens open for tea, fresh fruit and nuts
8am Silent led meditation walk through the forest
8.30am Yoga 2 hour class with your teacher for the week
10.30am Big breakfast, a variety of delicious rice and grain porridges, fruit salads, toasted seeds, local honey and freshly squeezed juices
11.30am Free time / massage treatments / swimming / walking
2pm Large nutritious lunch
3pm More free time / massage treatments / swimming / walking
5pm Yoga classes/workshops
7pm Light evening meal
One afternoon in the week we head off to the nearby Rio Zêzere for a wild swim and mud bath weather permitting.
Friday evening party with music and dancing
Saturday check out 7am for 8am coach to Porto or Lisbon.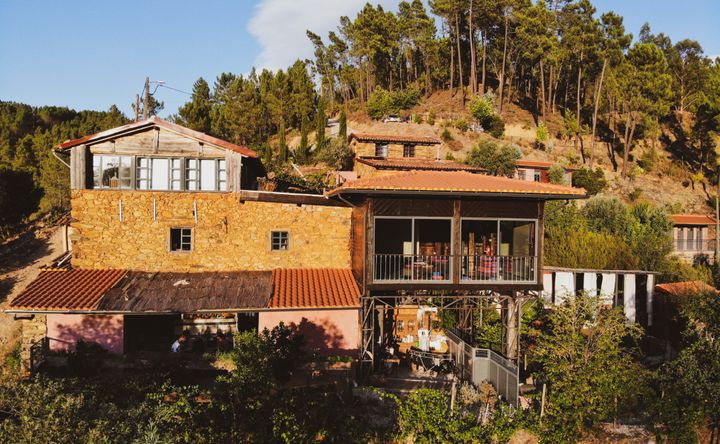 Accommodations
Since we arrived in 2008, we threw ourselves wholeheartedly into restoring the four Xisto stone cottages at Vale de Moses, with great care and respect to the old local Portuguese traditions of building with natural materials: clay, lime, stone and wood. We hope you'll enjoy staying in these old dwelling places as much as we have over the years. If you prefer to be even closer to nature, the Soulpad belle tents are a delightful and comfortable glamping experience.
We have a variety of accommodation options for your stay. Choose one of two shared (single sex) stone cottages Moses and the Monastic Adega, three private bedrooms in the farmhouse or six Soulpads in the forest. Wherever you stay you will have nearby access to indoor bathrooms and newly built modern showers. There are no en-suite rooms but there are plenty of showers and bathrooms near all the options. Beds are quality Portuguese-made mattresses, all with memory foam toppers, cotton sheets, blankets, mosquito nets, good pillows and duvets. Restorative sleep is an essential part of your retreat with us.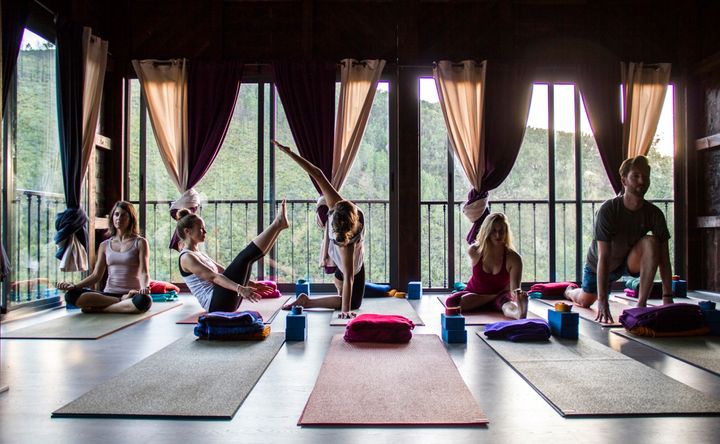 Amenities
Free Wifi
Towels
Free Parking
Kitchen
Tour Assistance
Coffee/Tea
Restaurant
Yoga Studio
House Keeping
Ceremony Space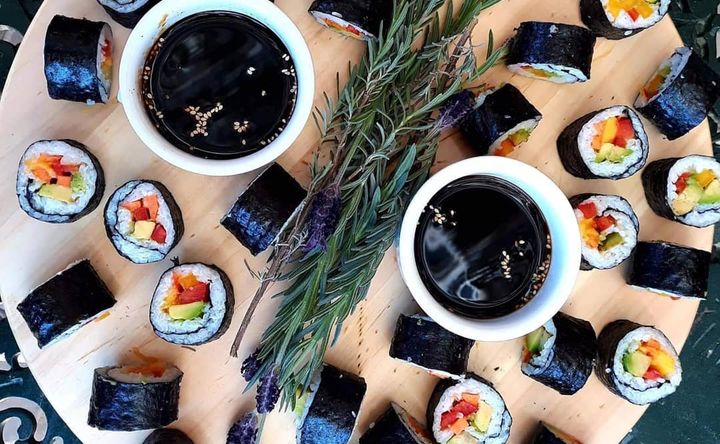 Menu Types
Vegan
Vegetarian
Ayurvedic
Organic
Gluten Free
Dairy Free
Nut Free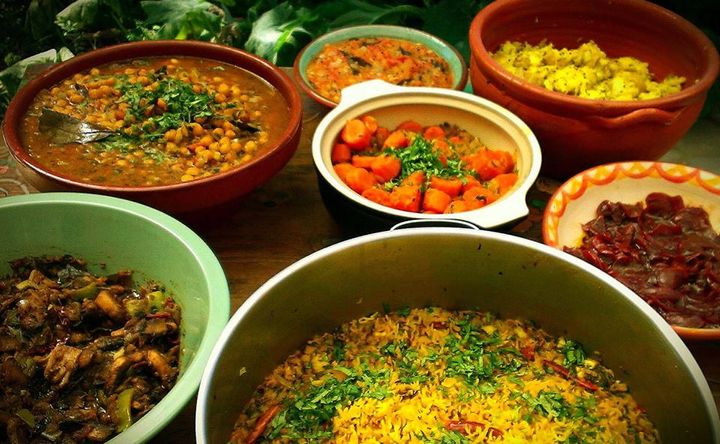 Menu/Cuisine
You won't be hungry as we feel it's important to nourish your body while on retreat with us. We're feeders! We lovingly prepare three delicious and nutritious vegetarian/vegan meals every day. Fresh vegetables, salads and fruit available from our own or our neighbours' gardens during the season and from our favourite local greengrocers in Oleiros. Rich in pulses and grains, low in salt and high in fresh herbs and spices. Honey from local wild bees is preferred over sugar.
Our talented plant-based chefs bring passion and joy to their cooking. They have years of experience with vegetarian and vegan food in a variety of settings around the world. Their fusion of ingredients, spices and flavours, according to the principles of Ayurveda, mean every dish is not only tasty but also easy to digest.
We start the day with warming tea, fruit and nuts before a silent meditation walk in the forest, followed by yoga class. After which we serve a hearty breakfast of rice, millet, quinoa or buckwheat porridge, with fruit salad, toasted nuts and seeds, and freshly squeezed juices. Lunch is the biggest meal of the day when our stomachs are best able to digest. Dinners are light to help us sleep more deeply. Food is plentiful at Vale de Moses. And one of the highlights mentioned in many of our reviews.
We are well versed in looking after those who have specific dietary requirements. The majority of our menus are vegan and gluten free. Please do let us know any other requirements in advance and introduce yourself to our chef when you arrive.
Directions
Fly into Lisbon or Porto on the Friday or Saturday if you can, and enjoy time in those charming cities or by the beach before heading up to see us in the mountains on the Sunday afternoon coaches: the 1.30pm from Lisbon or the 4.30pm from Porto, to our local town of Oleiros, where we will pick you up by car on arrival. Buy your coach tickets online (only visible a month in advance), via the Rede Expressos website or better still their Myrne app. The Sete Rios coach station in Lisbon is a 15 minute shuttle bus, metro or taxi ride from both the airport and city centre. The Porto coach station is a 25 minute train ride into the centre from the airport to 24 de Agosto metro station.
We email everyone a week or so before arrival so if you wish, you can arrange to meet each other before travelling up to the forest together. Good meeting place in Lisbon is the café in the Zoo next to the coach station. The trip from Porto changes in Coimbra and we pick you up at 7.45pm in Sertã. If you prefer to spend the afternoon in Coimbra rather than Porto, take an earlier coach or train in time for the 6.30pm bus to Sertã.
Return coach is Saturday 8am from Oleiros to both Lisbon and Porto arriving midday. Best to choose evening flights home, or stay a night there and fly home Sunday.
Reviews
Write a review - tell others about your experience.
Teachers
Dew Evaporates
And all our world is dew...so dear,
So fresh, so fleeting Kobayashi Issa