About This Center
Umbrella Healing Center is located behind Umbrella Cafe, in a quiet place ashore the spectaculous Fewa Lake in Pokhara, Nepal. Pokhara is the geographical and touristic heart of Nepal. Nepalese people say 'Pokhara is our Europe', and indeed, very beautiful architecture is integrated into rich Nepali nature. Fresh Himalayan air adds to the healthy effect of our everyday exercises.
Umbrella Healing Center is perfect for Yoga classes, massage sessions, and other types of therapy. Groups of up to 15 people can practice together. Two spacious Yoga Halls feature semi-soft floor cover, pillows and Yoga mats. There is a hot shower, electricity and Wi-Fi.
You are always welcome to drop in everyday classes with our professional Healing Team or join one of our Retreats.
Develop through everyday care for people, space and everything you create / Umbrella Cafe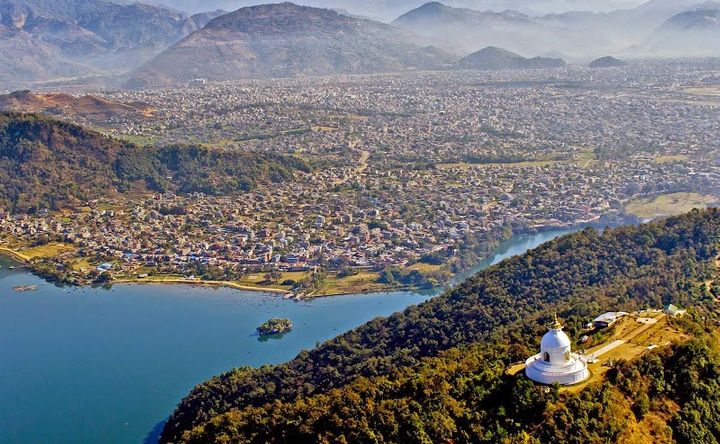 Venue Highlights
* Location - the heart of Nepal, in Pokhara Valley, most beautiful and authentic place in forest-covered mountains
* Healthy Veg/Vegetarian food served 3 times daily by Umbrella Cafe
* 2 daily Yoga classes, massage sessions and Sound Healing Therapy
* Many foreigners from all over the world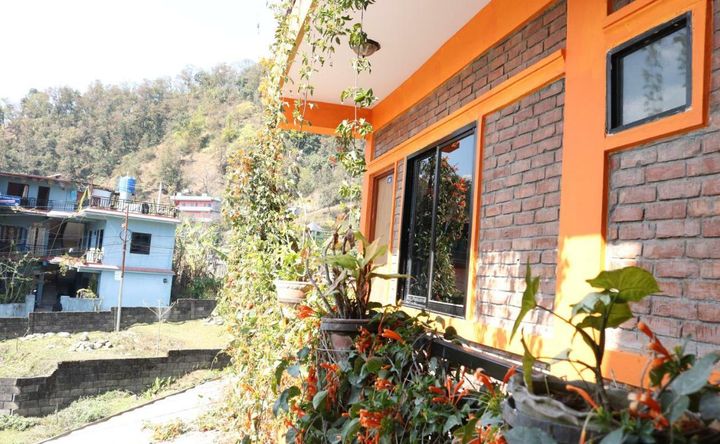 Accommodations
"A home away from home"
Nestled on a hill amidst other beautiful Nepalese hotels and lush vegetation, overlooking the beautiful Fewa Lake, our room options are very cosy and complete with everything you might need.
​Wi-Fi
Slippers
Terrace
Work desk
Seating area
Private entrance
Soundproofed windows
Outdoor furniture
Mosquito net
Dustbin
Key access
Walk in shower
Washing machine
Bidet
Guest toilet
Cleaning products
Body soap
Toilet paper
Hypoallergenic pillows
Mini-bar
Coffee/tea maker
Outdoor dining area
Dining area
Kitchenette
Kitchen
Refrigerator
Kitchenware
Universal AC/DC adapters
Socket near the bed
Wake up service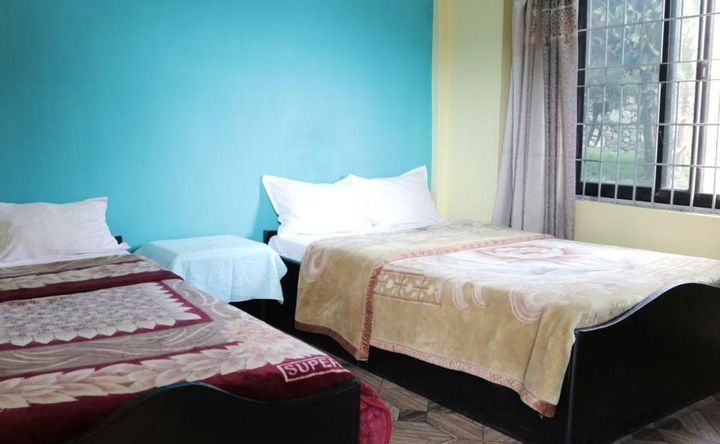 Amenities
Free Wifi
Spa
Kitchen
Tour Assistance
Coffee/Tea
Cafe
Restaurant
Yoga Studio
House Keeping
Ceremony Space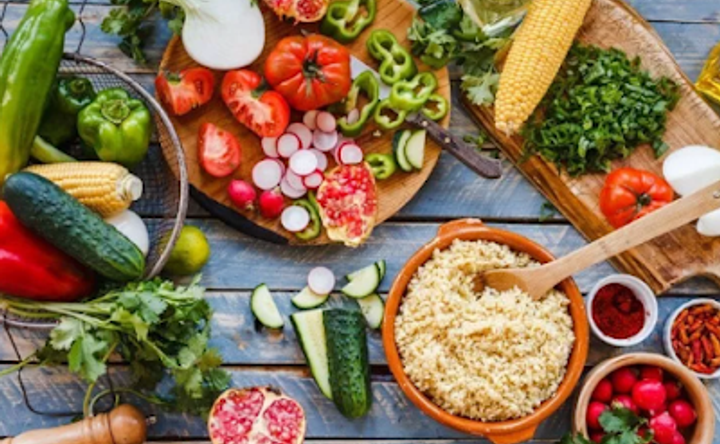 Menu Types
Menu/Cuisine
We ensure that our guests eat only high quality, high vibrational cuisine. We keep our menu close to a vegan/vegetarian diet.
Specialties:
Digestive wellness
Superfoods
Gluten-free / Low-fat / Brown Sugar / Himalayan Salt
Freshes / Smoothies
​Veg / Vegan menu
Fusion European Healthy Cuisine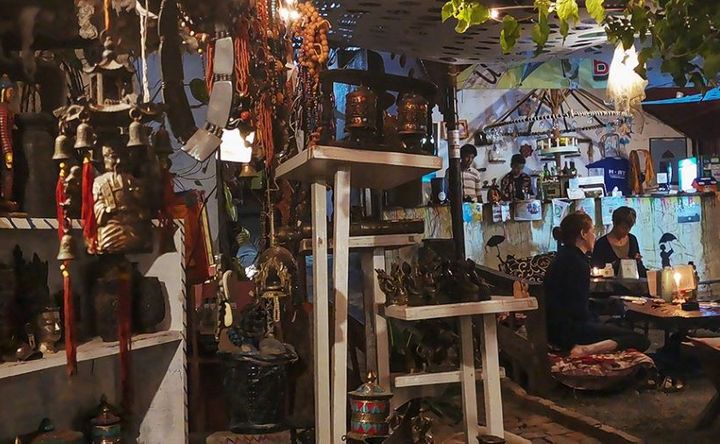 Directions
Pokhara has its own airport, which is mostly used by light and private aviation. Most tourists come by bus from Kathmandu, the capital of Nepal with a large international airport.
As soon as you reach Pokhara, take a bus to Lakeside - everyone in Lakeside knows Umbrella Cafe.
Reviews
Write a review - tell others about your experience.