About This Center
A LUXURY OASIS IN SEMINYAK
Forever en vogue with those in the know, Seminyak is in a class of its own. The laid-back beachside resort has emerged into one of the most popular and stylish domiciles in Bali. The spirited centre buzzes with an air of sophistication with intricate streets that weave in and out, bursting with high- end boutiques, providing all a modern day fashionista could ever wish for.
Blue Karma Oasis Yoga Studio is now open! This new addition is the key element that will transform your escape into a holistic experience. We have more than a few programs up our sleeves, including yoga for kids, ensuring that both our staying and non-staying guests can benefit from the newly opened space.
We'd our 2nd stay at Blue Karma and loved every minute. It's a beautiful tropical paradise with best staff of any hotel we have ever stayed.The rooms are tastefully decorated and very comfortable, from start to finish everything was perfect By Jill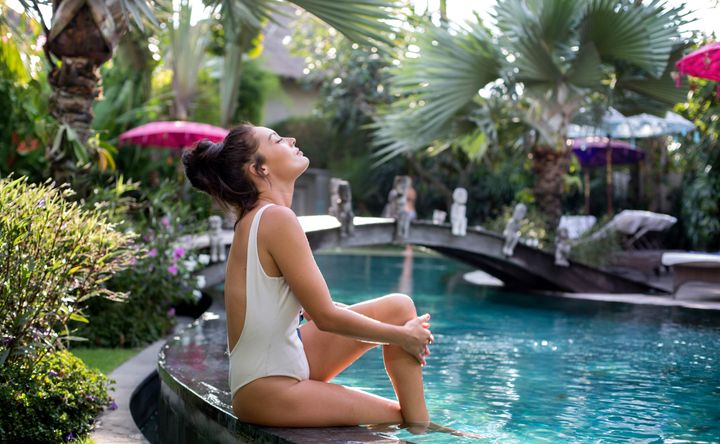 Venue Highlights
EXPERIENCE BLUE KARMA SECRETS
There are times, however, when all this abundance needs time to concede to a slightly slower pace of life; take the weight off and retreat to a more secluded part of town. On an unassuming side street a few beats from the main, step inside our tranquil Seminyak Oasis and secretly escape from the high living world outside.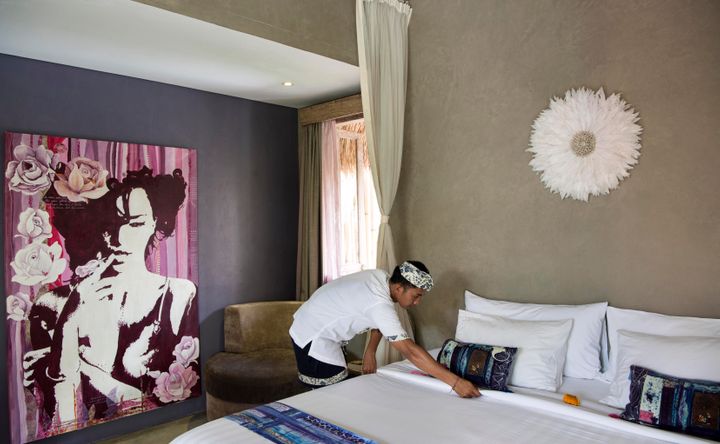 Accommodations
Superior Room
A private staircase will lead you to Superior Room, where your one-bedroom accommodation awaits. Decorated in an eclectic mix of ethnic and modern artworks, it's a no-hassle room perfect for couples seeking a simple chill-out time.
Deluxe Room
Designed to give you maximum relaxing time, our Deluxe Room is spacious yet personal, airy yet warm. Surrounded by greeneries, each unit comes with an en-suite bathroom with complimentary Blue Karma amenities.
Superior Room with Pool
Located on the ground floor amidst the lush tropical vegetation, our Superior Room with Pool comes with a plunge pool and a private sun deck. With a semi-open bathroom, it invites you to stay in all day.
Deluxe Suite with Pool
Uniquely designed to bring modern and ethnic decor in harmony, each unit features a spacious bedroom and a semi-open bathroom that flow into the pool to give you the space to reconnect with nature.
Superior Two-Bedroom Suite with Pool
Occupying two floors, Superior Two-Bedroom Suite with Pool is perfect for families to relax and unwind. Each with an en-suite bathroom, the private pool gives off the feeling of an intimate villa, while the balcony upstairs brings the whole experience to life.
Deluxe Two-Bedroom Suite with Pool
Set for those needing extra space, you'll be greeted with a unique interior and oasis-like feeling the minute you enter our Deluxe Two-Bedroom Suite with Pool. The suite features a private pool, two bathrooms, a living room, and a kitchenette; perfect for small groups or families who wish to spend their precious time with the feeling of being looked after.
Three-Bedroom Suite with Pool
Our two-storey Three-Bedroom Suite with Pool will give you the ultimate relaxation space with families or groups of friends. With a tropical villa vibe, the suite comes with a private pool and sun deck to unwind, three bathrooms, and a living room; making you wish the holiday never ends.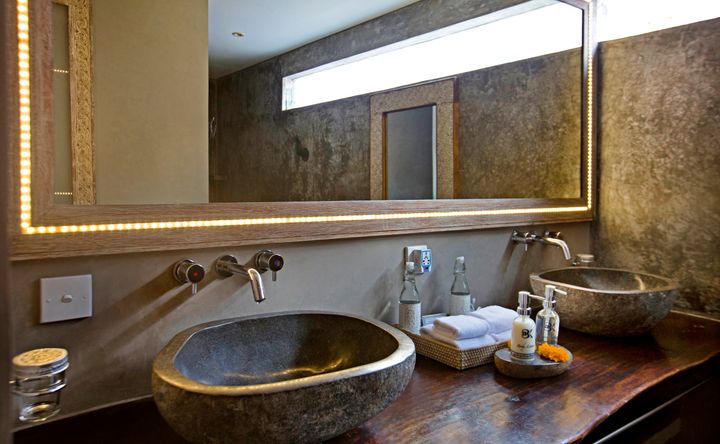 Amenities
A/C in Rooms
Free Wifi
Spa
Pool
Towels
Free Parking
Tour Assistance
Coffee/Tea
Restaurant
Fitness Center
Yoga Studio
House Keeping
Menu Types
Vegan
Vegetarian
Pescetarian
Ayurvedic
Meat
Organic
Gluten Free
Dairy Free
Nut Free
Menu/Cuisine
BLUE MATCHA
Relish our fresh and globally influenced cuisines that are bound to open your mind and introduce new sensations to your taste buds. With inspirations from around the world, our Executive Chef Ridwan has carefully curated an ensemble of flavor mash-ups that will suit every palate and leave an incredibly satisfying aftertaste.
Indulge your body with meals packed with flavors and nutrients that will not only be fulfilling, but also nourish you and make you feel amazing throughout your holiday. We cater to all personal dietary requirements, so you can maintain your regimen away from home. Plant-based, gluten-free, sugar-free, dairy-free—you name it, we have it, all day long! To ensure the freshness of your meals, we only use locally sourced organic ingredients.
Staying hydrated is essential to survive this tropical island. Replenish yourself with the many beverage choices available on our menu, from hot and cold drinks to purified water and fresh fruit juice.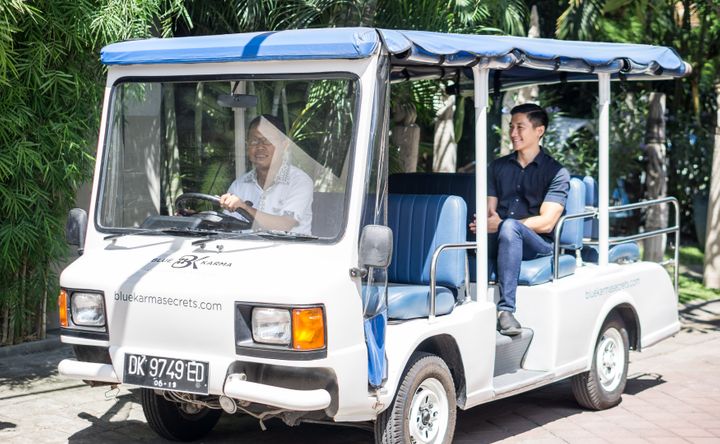 Directions
Blue Karma Oasis Escape Seminyak is located in Seminyak, Bali. Seminyak is a beach resort area at the southern end of Bali, with many luxury hotels, villas, and spas, as well as high-end shopping and restaurants. In the heart of Seminyak, the resort is within walking distance to shops, restaurants, and to the beach to make Blue Karma Resort Seminyak a vacation paradise.
-Nearby places
*Ngurah Rai International Airport (DPS), 8.5 kilometers
Reviews
Write a review - tell others about your experience.
Teacher
White dew --
One drop
On each thorn Yosa Buson