About This Center
Wild:ness offers life transforming Shamanic Breathwork® retreats, trainings and 1-1 personal intensives, all held in Earth's most beautiful, mystical locations. Come and join us to reconnect with your true essence, and embrace your own unique Wild:ness
Returning the world to a state of true beauty, of true being, of full human-ness, through deep connection within & without, one heart at a time
"It is only in your true, wildest self, that you find inner peace and beauty."
Wild:ness is the creation of Sami Malcolm, born out of a deep inner-exploration and a desire for us all to show ourselves fully without fear or judgment. We break free from conditioning, and become the purest version of ourselves - however wild and messy that may be. We remember who it is that we truly are, giving ourselves full permission and expression to do so wholeheartedly.
In this world, we can lose our Wild:ness. It is important to return to it - for growth, happiness, an authentic life, and deep connection - within and without.
This is the inner work we are here to do, together.
Wild:ness hosts retreats and trainings in some of Earth's most magical locations. Our primary base for our work is Lake Attitlan in Guatemala, a powerful vortex. Here we both host trainings and have a home to retreat to facing the mountains for those looking to do deep personal work. For our bigger groups, we are based out of one of the stunning locations on Lake Atitlan
Sami is a master at building safe containers to allow transformational work to happen. — Student Testimonial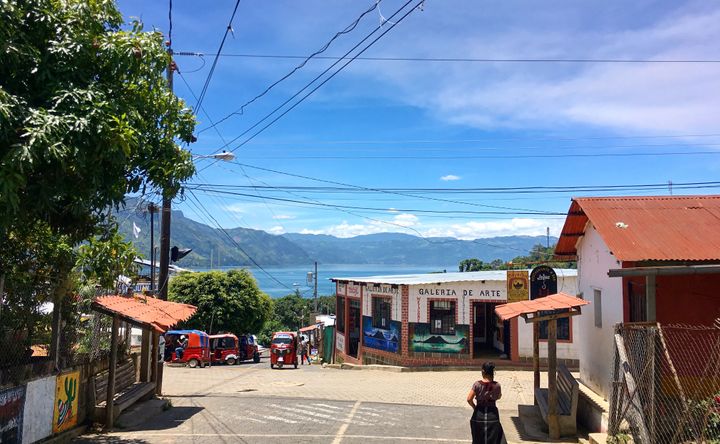 Venue Highlights
The beautiful country of Guatemala is the home for the Wild:ness Breathe Yourself Wild Retreat, 1 to 1 Personal Intensives, and S.H.I.P., our Shamanic Breathwork ® facilitator training program.
Our offerings with take place at two uniquely different locations, Villa Sumaya and Ardilla House, both surrounding the magical Lake Atitlan.
Sami first discovered Lake Atitlan 7 years ago, when on an individual quest through Central America, and she has been returning ever since. Feeling a deep connection to the Mayan lands and people, Guatemala is where her shamanic roots were first confirmed.
Lake Atitlan is a powerful, magical vortex, where many people come searching for their own healing. It is a place where all the elements are alive in equal measure, with a beautiful lake born out of a volcanic crater. It is the kind of place where the energies encapsulate you as soon as you arrive - and many find it hard to leave.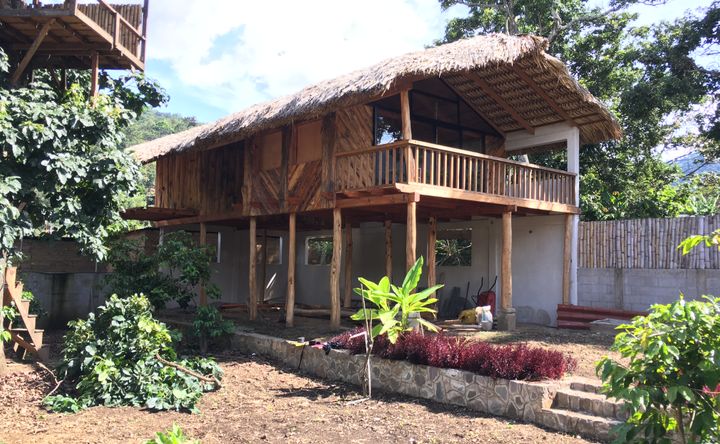 Accommodations
"The path to paradise begins here." Villa Sumaya is a boutique hotel on the shores of Lake Atitlan. It hosts stunning scenery, beautiful rooms, and an exquisite temple space.
Villa Sumaya is the location for our Breathe Yourself Wild! Retreat and our SHIP training programs. Along with the Wild:ness offerings, we will experience a traditional Mayan fire ceremony, a sacred Cacao Ceremony, and the option to enjoy the traditional temescal sauna.
Accommodations will be on a shared room basis; with all meals, drinks, tea, coffee & snacks included.
Ardilla House is where Wild:ness was born, and where we officially call home. It's located on the shores of Lake Atitlan in the tranquil indigenous village of San Juan La Laguna, famous for its local artisans and crafts.
Ardilla House hosts the Wild:ness 5-day residential, 1 to 1 Personal Intensives.
It was named after the Spanish word for squirrel, because of the many squirrels seen both on the land, and living in the giant avocado tree nearby. It is the perfect place to come and "gather your own nuts", upgrading to the next layer of your healing.
The building of Ardilla house was a personal love project of Sami's. It has been a gradual process, step-by-step being directed by spirit and working with the land, available materials, and local community.
The house is in a large private garden. It is predominantly made of wood, with a traditional palm thatched roof, and a spiraling staircase up to its second floor. The downstairs hosts an open yoga space and classroom. Ardilla House is continually being improved and expanded, with plans to create a medicine garden, outdoor jacuzzi, and develop the gardens further.
Ardilla House is off the grid, so this is really a place for those looking to reconnect with nature - falling in sync with the changing seasons, rising sun, and setting stars.
The original concept for Ardilla House was to create a sanctuary where the local women could come together, bring their work, get in touch with their bodies, and create community - all which it still does.
When not reserved for use by Wild:ness or the local community, Ardilla House is available to rent. It's ideal for those looking for personal reflection space, writing, or just needing time to be with your own energy. Waking every morning to the view of the Nariz de India straight ahead is quite inspiring.
There are limited exchange options available for those able to provide yoga and English classes for the local women.
Menu/Cuisine
Our menus are designed specifically for the group we are working with in mind. They will be predominantly vegetarian and gluten free, with the option for vegan
Reviews
Write a review - tell others about your experience.
Teacher