About This Center
Our Retreats are aimed at facilitating healing of the Mind, Body & Soul at a deeper subconscious level, by giving each and everyone the required space in a peaceful and soothing environment.
Years of conditioning, layers of experiences and false limiting beliefs block our natural healthy state. We need therefore to allow ourselves to heal and reconnect to ourselves at a more profound level, starting from a vibrational/cellular level which resonates throughout us as a whole.
Each retreat becomes an opportunity to experience the above, through a transformative journey, away from distractions, immersed in a loving space where the mind can surrender and the soul can find its true voice. An experience through which we can overcome all that is holding back our full potential and allow ourselves to grow, nurture ourselves, learn, expand and let our higher desires blossom and manifest.
We facilitate healing through an array of traditional Yogic & Himalayan tecniques, while also providing an insight to local traditions and spirituality through special informative classes, workshops and excursions in the retreat area.
Our retreats offer a comfortable schedule through which healing, learning and privacy for each guest are appropriately distributed for an ideal balance between social activities and time for personal introspection.
The experience was just amazing. I loved most the hosts, the company, the sound healing. The love, and of course the location. Shanti Shanti. This experience represents reconnecting to love for me. Janne-Mieke de Jonge
Venue Highlights
Daily Sound Bath Sessions
Meditation
Yin Yoga
Pranayama
Mantra Chanting
Ayurveda
Aromatherapy
Crystal Healing
Yoga Philosophy
Local Traditions & Cerimonies
Healing Retreats in India & around the world
Courses to learn Sound Healing with Himalayan Singing Bowls, Yoga Nidra, Meditation, Mantra Chanting, & more...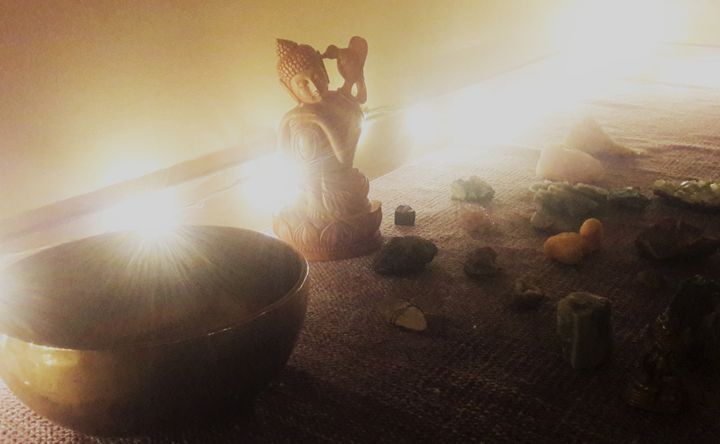 Accommodations
We collaborate with various hosts in beautiful locations in India & around the world to facilitate the Healing experience.
Menu Types
Vegan
Vegetarian
Ayurvedic
Directions
We currently offer daily Sound Healing Sessions everyday at 7.00pm at AYM School in Tapovan, Rishikesh, India.
Special Retreats are held in India and overseas in host locations.
Reviews
Write a review - tell others about your experience.
Teacher