Event
Nov 13 - 18, 2020 (6 days)
About This Center
Stone, the witness of eternity, hard and solid struggles against time, having lived, met and formed the stages of human civilization.
Meanwhile, the Sun, the only and unique form of natural light, the provider of life, was the first deity that human reason perceived and acquired protruding position in all religions. The vital energy is symbolized by the cycle, the perfect geometrical form without beginning and end, which represents infinity and guarantees the order and harmony of the universe.
The Sun was often sculptured on stones as archeological findings in Cape Tainaro prove. Evermore, the Byzantine Art presents various examples of sun representations in specific motives. The subtractive peculiarity of these motives determines the shape of our logo, referring to the unaffected, frugal natural environment of Mani. The picture is completed by the blue-green colour of the point where sea meets the sky. The creation of an easily recognized symbol which creates a colour contrast on the background of both stone and nature reflects the spirit of "Petra & Fos" – Stone & Light -.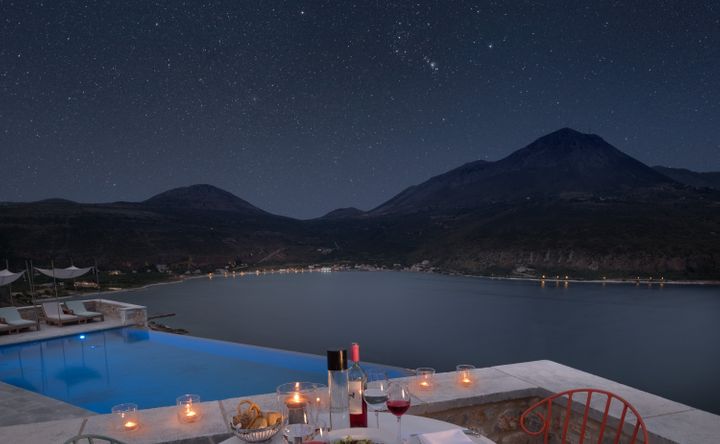 Venue Highlights
Our philosophy, inspired by our people, is to offer genuine hospitality in consistency with excellence and harmony.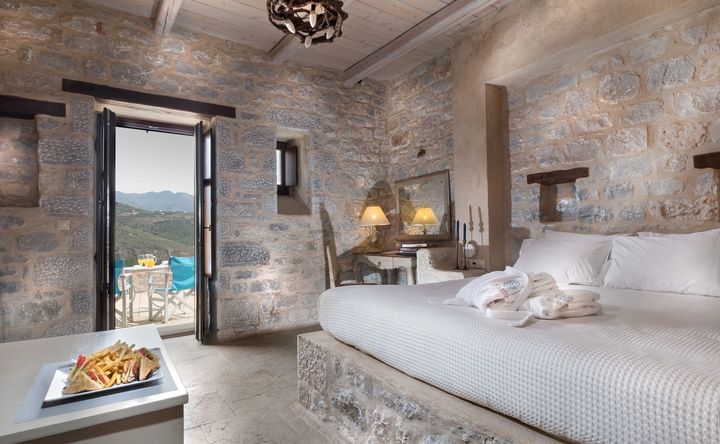 Accommodations
CHOOSE AUTHENTICITY AND AWAKE THE DREAM
The hotel has 23 fully equipped rooms and suites, of high quality and elegance in decoration.
All rooms offer spectacular sea view for a memorable stay with the cosiness of a modern luxury hotel.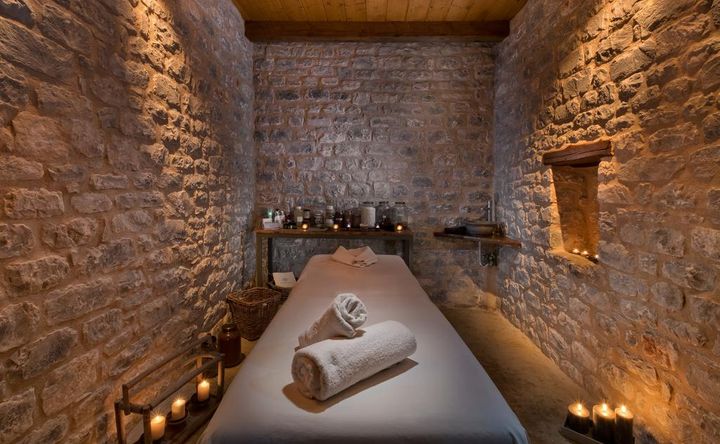 Amenities
A/C in Rooms
Free Wifi
Spa
Sauna
Pool
Towels
Free Parking
Tour Assistance
Hot Tub
Cafe
Restaurant
Fitness Center
Yoga Studio
House Keeping
Ceremony Space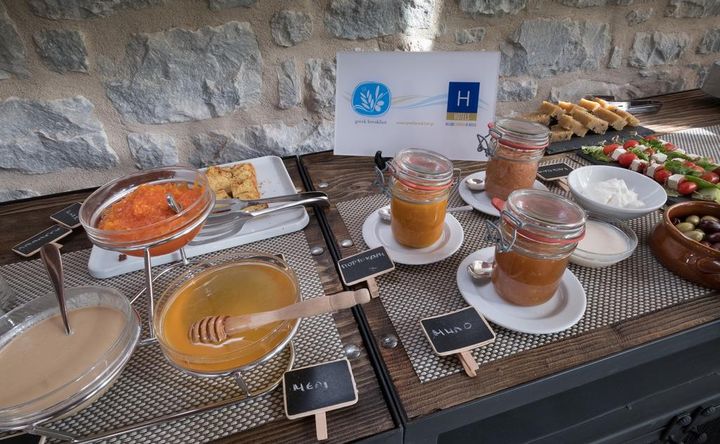 Menu Types
Vegetarian
Pescetarian
Meat
Organic
Dairy Free
Nut Free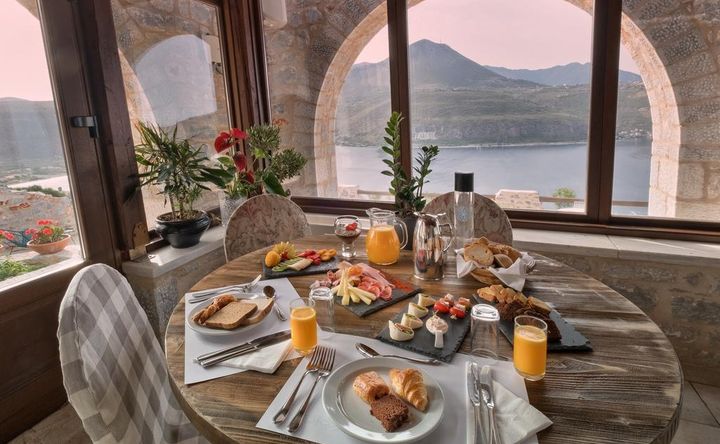 Menu/Cuisine
Mani is a blessed place in the face of the earth, famous for its virgin olive oil, dairy products, herbs, honey and fruit.
The Hotel offers a Greek Breakfast (ISO) and a number of local delicacies beautifully incorporated in all meals.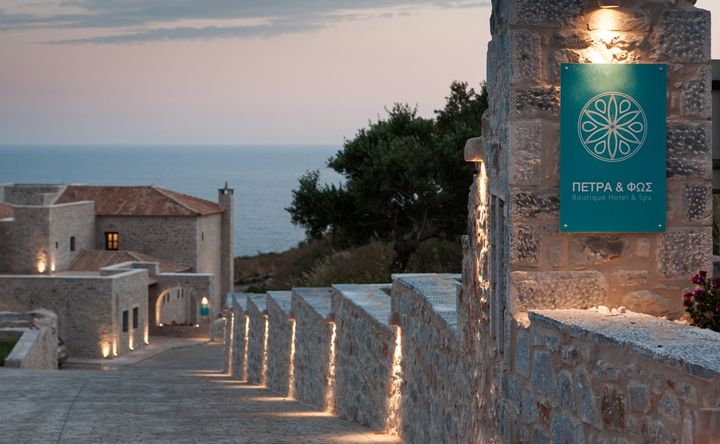 Directions
Petra & Fos Boutique Hotel & Spa is easily accessible.
Τraveling by plane, the distance is about 80km from the airport of Kalamata.
Traveling by car distance from Kalamata is about 75km, about 225 km from Athens' airport and about 63km from Sparta.
There is also availability for car rental as our hotel cooperates with AVIS Car Rental.
Reviews
Write a review - tell others about your experience.