Events
About This Center
Nūma Breathwork is a transformational practice that strategically weaves together the power of Conscious Breathwork, deep bodily unwindings of somatic movement explorations, mindful somatic psychotherapeutic investigations, and the medicinal vibrations of sound therapy.
Nūma Breathwork is a psychosomatic therapeutic process, an insightful dive into non-ordinary states of consciousness, an exploration of the continuum of human experience, and a catalyst for resolving suffering.
Breathwork has been the catalyst of change, both big and small. It has given me the opportunity to deeply feel past trauma without judgement, and release the residual anxiety and stress from the system permanently. - Tanya M, Calgary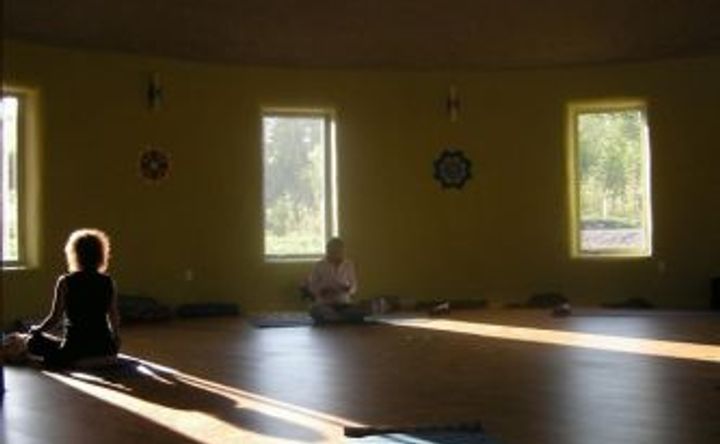 Venue Highlights
Located on 150 acres of majestic maple and cedar forests, lush meadows and surrounded by 3000 acres of provincial land, you can breathe fresh air, sleep deeply and feel revitalized just by being here. There are 20 km of trails accessible from the property for hiking or skiing so you can walk for hours and not see another person or find a special place to sit still in the forest. Sugar
ridge is pet friendly so bring your pooch for some off leash adventures.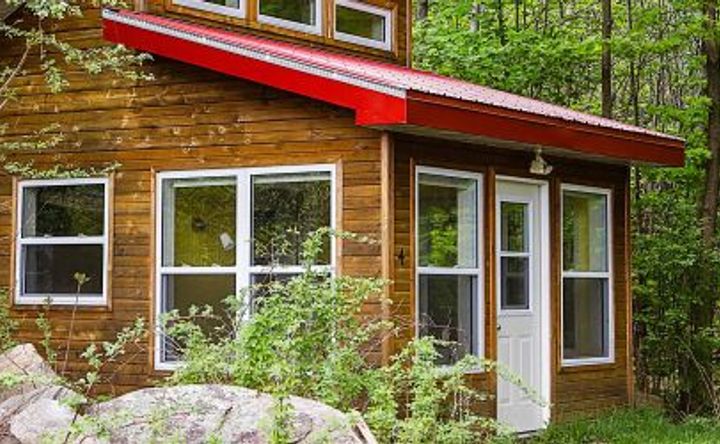 Accommodations
Private Cabins
Enjoy a private cabin at the retreat centre. Each of the ten cabins accommodates up to 4 people in either a double bed and 2 twin beds or four twin beds.
Amenities
Free Parking
Coffee/Tea
Yoga Studio
Ceremony Space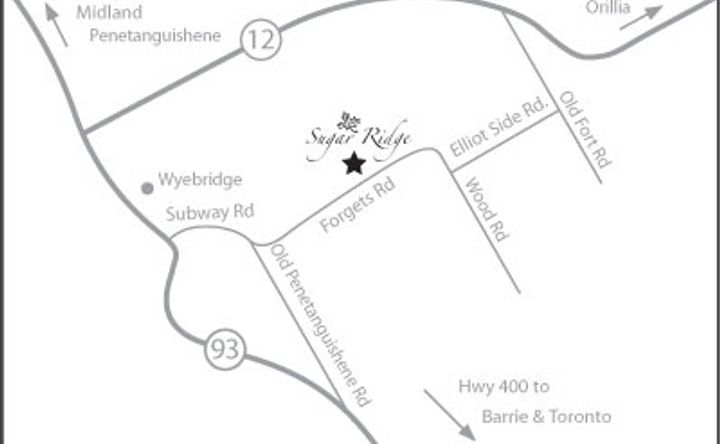 Directions
Sugar Ridge Retreat Centre
5720 Forgets Road
Wyebridge, ON L0K 2E0
The closest international airport to Sugar Ridge is Pearson International Airport, in Toronto
Reviews
Write a review - tell others about your experience.
Teacher
Good and bad, happy and sad, all thoughts vanish into emptiness, like the imprint of a bird in the sky. Chögyam Trungpa Rinpoche