About This Center
Belove Yoga Rooftop Studio by CC's Hideaway
Currently a variety of classes are offered daily on our roof deck, the setting offers a tranquil environment with beautiful views.
Private Yoga Classes are especially suitable for timid beginners, expecting mothers, those suffering from injuries or students looking to intensify areas of their practice.
All our classes are in our rooftop studios unless otherwise indicated or exigent conditions materialize (e.g. inclement weather.). These studios are wood-floored with a high canvas ceiling and not enclosed with walls thus providing views and substantially an outdoor feeling.
What we provide for no additional charge: a small bottle of water and a hand-towel as well as yoga mats and blocks. Specialized classes such as aerial yoga include the aerial hammock but best to ask if you have any specific concerns about these specialized classes.
Belove Yoga offers 2 Yoga Classes Daily at 8:20 am and 5:30 pm.
CC's Hideaway Hotel is pleased to welcome you to the perfect destination for you and your pets vacation. Our aim is to provide an unsurpassed vacation for your pet so we have put together the pet friendly package. Please see our pet accommodation policies.
- Yoga Retreat in Phuket
- Daily Yoga Classes
- Eco Adventures and Cultural Tours by CC's Hideaway
- Special Packages
- Special Retreats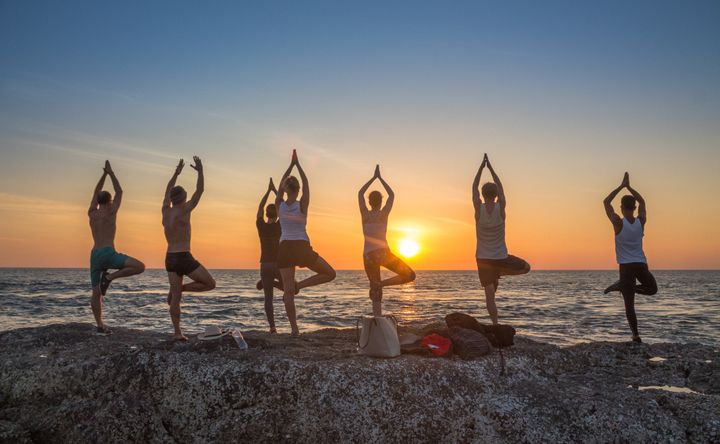 Venue Highlights
CC's Hideaway offers a unique combination of breathtaking views and modern accommodations infused with traditional and authentic Thai furnishings. CC's is an oasis for guests seeking a respite from the crowds and noise from the more urban locations as well as those seeking a Yoga retreat or a Wellness holiday. We offer yoga retreats almost all year around and our program is designed to allow you to make various choices about activities to participate in and make sure your dietary needs are met.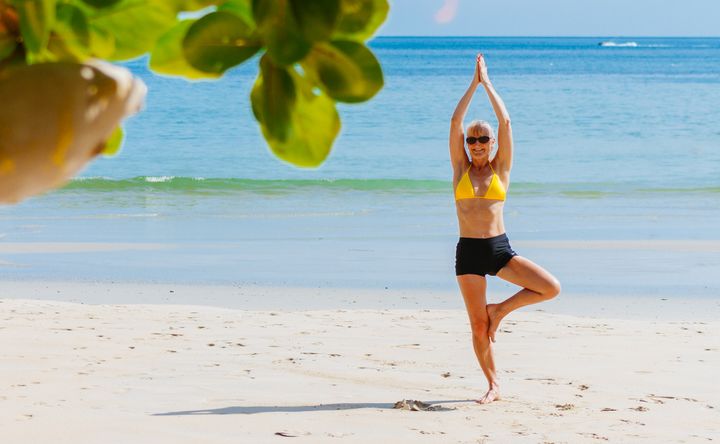 Accommodations
Uniquely decorated rooms and vibrant, fresh colors that are hip and cool. Feature modern accommodations infused with traditional and modern Thai furnishings with magnificent views towards Kata beach and the Andaman Sea.
Highlights
Mattresses are designed with the latest European pocket spring technology found in many 5 star hotels around the world.
Room furniture has been custom designed for us in Chiang Mai's famous Baan Tawai woodworkers village by P-Collection. Khun Tukata and Khun Pom have worked with us for a look that has both modern and traditional elements.
Decorative textiles can be found in each guest room that have been hand woven and hand dyed to give a look that is both primitive and contemporary.
Upholsteries have been hand woven by the women of the Prae pun cooperative in Khon Kaen. This organization strives to keep alive the tradition of hand weaving and dyeing that has been a part of Thai rural life for centuries.
Bed runners are hand woven cotton, and block printed with a paste resist made of rice. These resisted areas become impermeable to the indigo dyes applied later. This ancient batik technique has been used to decorate fabrics including our staff uniforms) for Millennia. These particular fabrics are made for us by the ethnic homing people of Nan in the north Thailand.
Decorative antique pottery reproductions adorn each of our rooms. Made in the two operating kilns in si satchanali, quanjitt and chanali kilns, archeological evidence found in shipwrecks in the south china sea have revealed that this style of pottery was made from the 13 to 14th centuries from si satchanali and sukothai, collectively known as sawantalok wares. This pottery was in demand throughout Asia from Indonesia to China. These pots have been avidly collected through the centuries, and is found in the collections of the greatest museums of the world. Inspired from existing antique pots in the collections of these kilns and from fragments found in the area to this day, the skilled potters have created reproductions of these time honored forms. The same techniques are employed to create these fine reproductions as were used by the old master's. Each piece is hand thrown, carved, and glazed.
Contemporary pots from the mengrai kiln in Chiang Mai are also in each room. This pottery was formed in 1973, and employs some 39 potters devoted to creating lasting contemporary re-interpretations of the ancient art of Thai pottery. Each piece is proudly handmade and signed on the bottom by the artist, together with the kiln mark, and symbol of the King and the day and date in the Thai calendar that the piece was thrown.
Standard Amenities
Individually Controlled Air Conditioning
Free WI-FI Broadband Internet Connection
Mini Bar
Mini Fridge
In-Room Safe
Custom Designed Teak Furniture
Western Style Matresses
LED Flat Screen TV & Premium Satellite
Traditional & Modern Art Pieces
CC's Hideaway Amenities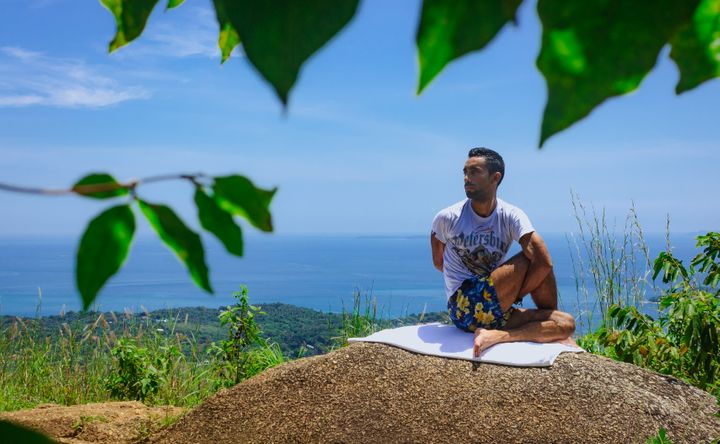 Amenities
A/C in Rooms
Free Wifi
Pool
Towels
Free Parking
Kitchen
Tour Assistance
Coffee/Tea
Cafe
Restaurant
Yoga Studio
House Keeping
Ceremony Space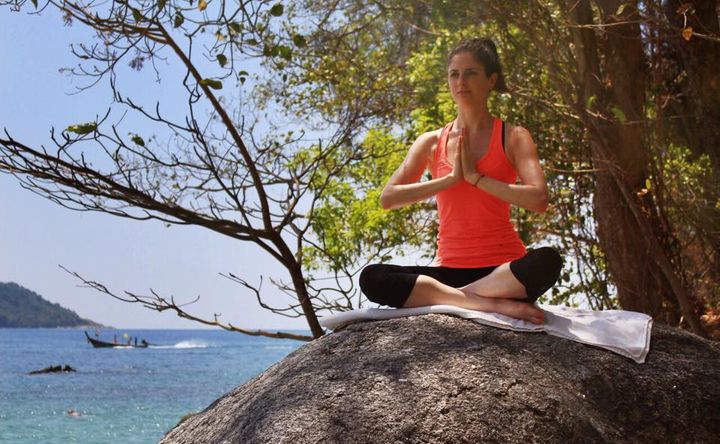 Menu Types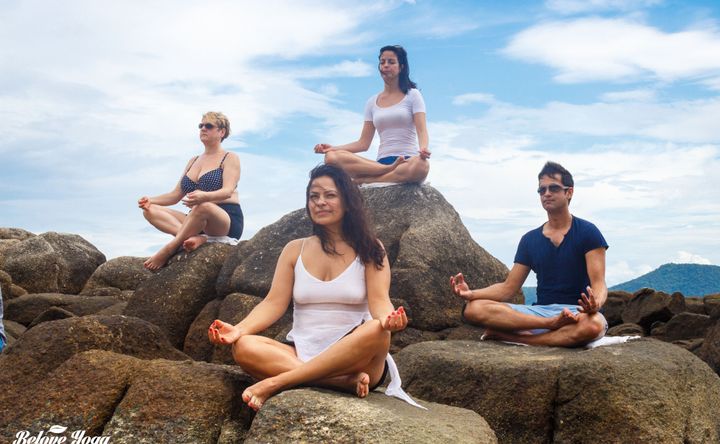 Menu/Cuisine
Meals
All meals are included with Yoga Holiday package. The following beverages are included as well as: coffee, tea, water, and a selection of fruit juices.
Breakfast at CC's is all you can eat and will be from an ala carte menu or a breakfast buffet. Lunch and dinner can be any two items off our Retreat Menu, excursion menu or if a buffet is served, it will be all you can eat. You will find there vegan and vegetarin options. A freshly prepared juice of your choosing will be served each full day of your Yoga Retreat.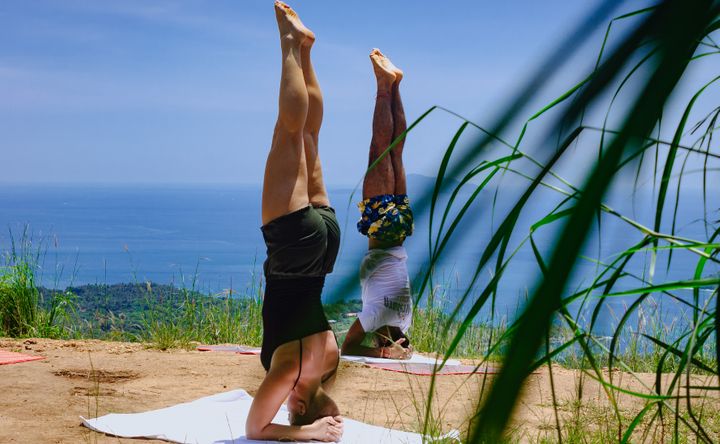 Directions
During the yoga retreat the transportation will be included.
Address: CC's Hideaway
36 Patak Soi 10, PO Box 18 , Karon Post Office, Karon, Phuket
Reviews
Write a review - tell others about your experience.