About This Center
Mandali is situated above the clouds, nearly one kilometre over looking the crystal clear Lake Orta in the Pre Alps of Northern Italy. Mandali opened its doors in March 2017 and is the vision of Wildrik Timmerman and Wouter Tavecchio. It's been called the most beautiful centre in Europe and has been created to support the awakening process of Humanity, yet in style. Surrounded by nature, beautiful clear air, fresh mountain water, serving the best food, spa and with amazing facilities Mandali is a conspiracy for awakening.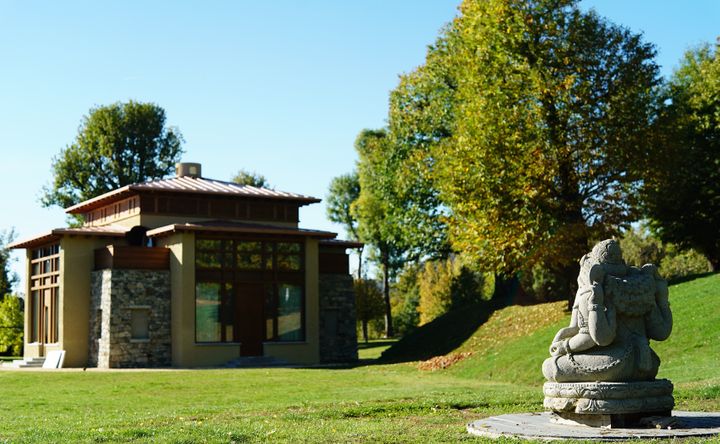 Venue Highlights
At Mandali we believe that the combination of yoga, meditation, silence and self-care facilitates and accelerates personal growth. We will be here to support you every step of the way—whether you need professionals on hand to help support you or simply be given time for yourself.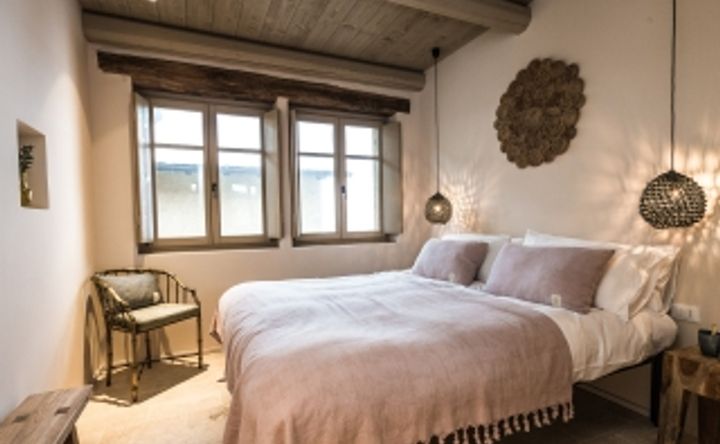 Accommodations
From shared, dormitory-style rooms to premium single rooms overlooking the stunning Lago d'Orta to small split-level apartments - explore our range of beautiful options.
Single room (lake or garden view)
Comfortable, refined and tastefully decorated, each single room has an en suite bathroom and Queen-sized bed to help you sleep deeply and peacefully, and consequently get the most out of your stay.
Premium Single rooms (lake view)
The ultimate way to compliment your experience is our premium single, a spacious room overlooking the lake with a bathtub on your veranda for the epitome of indulgence.
Twin room (Garden or lake view)
Our twin rooms are shared rooms. Two single beds with a view and a quiet veranda looking out onto the garden and temple or overlooking the lake. A great place to relax between sessions.
Premium twin room (Lake view)
A more spacious option for sharing, with a back door that leads out to the retreat spaces and further on to the village, and a front door that leads to the wide, open natural Lago D'Orta backdrop.
Hermitage (Garden view)
Our hermitages are small apartments with a self-contained kitchen. They are built on two levels, with a small mezzanine loft-space for sleeping, a cozy living room downstairs and a private veranda overlooking the garden.
Please be aware that the hermitage is a shared space that sleeps four people.
Shared room (Garden view or lake view)
The most economical choice, the shared room is designed in simple dormitory style with two sets of bunk beds. An en suite bathroom is provided, and there are additional toilets and showers in the hallway.
Amenities
Free Wifi
Spa
Sauna
Pool
Towels
Free Parking
Kitchen
Hot Tub
Coffee/Tea
Restaurant
House Keeping
Ceremony Space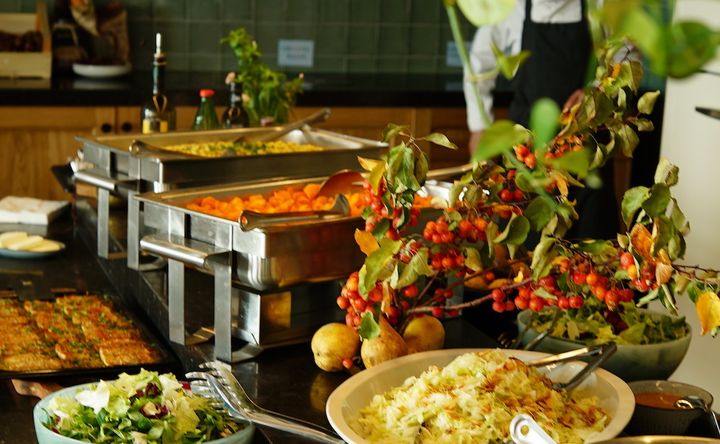 Menu Types
Vegan
Vegetarian
Organic
Gluten Free
Dairy Free
Nut Free
Directions
From/to Malpensa airport
Taxi: The cost for a Mandali taxi from Malpensa airport to the centre is 130€ for a car (1 to 3 passengers) or 160€ for a minivan (4 to 7 people). Cost can be shared. Use the email of Mandali to book a taxi in advance.
Shuttle + taxi:
The Comazzi shuttle bus needs to be reserved 48 hours in advance and costs €12 each way.
A taxi from Gravellona Toce to Mandali costs approximately 40€. Use the email of Mandali to book a taxi in advance.
Train + Taxi:
Take a train from Malpensa to Omegna or Verbania. Then a taxi from Omegna (approximately 35€ or Verbania (approximately 50€ to Mandali. Use the email of Mandali to book a taxi in advance.
Reviews
Write a review - tell others about your experience.
Teacher