Events
About This Center
DEEP INHALE,
Exhale it all out.
Welcome.
Amatecamp, is a unique retreat center located in the magical mountains of Tepoztlán, Morelos, México. The magical space is surrounded by the constant presence of Mother Nature's 4 elements, taking you into a space of balance, harmony and consciousness.
We seek to expand the energy.
Retreat into a five day transformational journey co-created by Shanti Vida, Creative Conscious Hub based in Barcelona & Amatecamp, energetic healing center in the sacred mountains of Tepoztlán, México.
Our New Year's TRANSFORM Retreat is carefully woven by practices, rituals, and workshops to reflect upon 2019's harvest, re-aling into your unique purpose, refresh the mind-body-soul, & recharge as we transition into a new cycle.
2020 is almost here, time to elevate our vibrations, time to TRANSFORM.
"Our work is to expand the energy"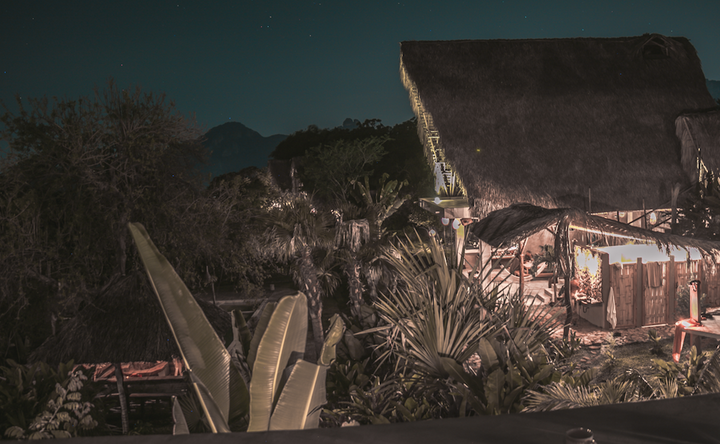 Venue Highlights
This unique NEW YEARS TRANSFORM RETREAT is co-created with SHANTI VIDA, a Creative Conscious Hub based in Barcelona.
SHANTI'S HOLISTIC METHOD:
BALANCE → Day 1 & 2
Balance is our grounding, our starting point for true self-exploration. It is our foundation for Self Love. Our practice here will be focused on helping us become still, slowing down the mind and body. When we have a calm mind we have a greater capacity to feel the right vibrations that teach us what we need.
SELF-LOVE → Day 2 & 3
Self Love enables us to have presence and forgiveness towards ourselves and the world outside of us. In our Self Love practices we learn how to observe our inner voice and start to dive beneath the stream of thoughts. We tune into our self awareness & our intuition. We study who we are and how we relate to the world around us.
JOY → Day 3 & 4
Joy is the celebration and the result of a journey through Balance and Self Love. Our practices of Joy are to celebrate our unbounded freedom. We explore our true nature, our limitations and breaking free to feel joy.
*All of our teachings are suitable to all levels from beginners to advance.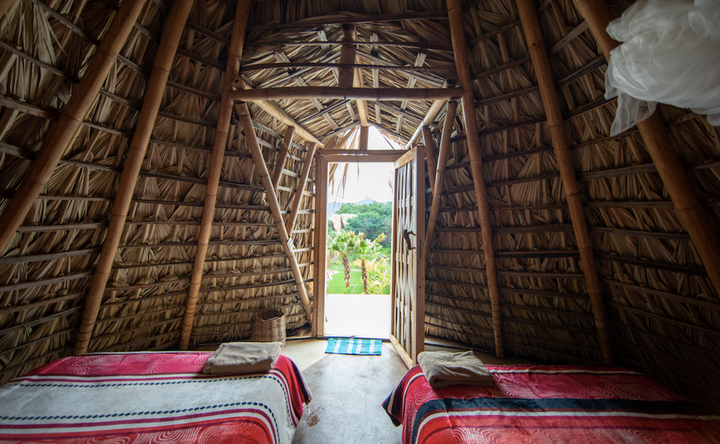 Accommodations
ROOMING
Amatecamp is the perfect example of what glamping looks like. Our jungle-like Tipis and Safaris will allow you to stay in contact with nature throughout the entire retreat.
Safari → privileged mountain view, plus private bathroom and terrace each. Fits 3 people each (1 bed Queen and 2 single beds).
Tipis Tribu → 2 Queen beds with terrace and private bathroom each. Fits 2 people each.
Tipi Hostal → 3 double bunk beds with 3 shared full bathrooms. Fits 6 people.
*limited spaces
Amenities
Free Wifi
Pool
Towels
Kitchen
Coffee/Tea
Restaurant
Yoga Studio
Ceremony Space
Menu Types
Vegan
Vegetarian
Ayurvedic
Gluten Free
Dairy Free
Menu/Cuisine
PLANT BASED FOOD
We believe in taking mindfulness, love and dedication into each plate. From daily tropical fruits to homemade Kombucha, from traditional Mexican guacamole to and fresh out of the oven pizza, you will experience delicious, healthy vegetarian/vegan meals at Amatecamp. Food allergies and dietary requests will be taken into account.
Directions
GETTING THERE
Tepoztlán is a Mexican town south of Mexico City. It is famous for being the birthplace of Quetzalcoatl, the Aztec god that was shaped like a feathered serpent. Tepoztlán is 1.5 hrs away from Mexico City, you can arrive to Amatecamp by car or by bus from Mexico City airport.
*Transportation cost is not included in the price
Reviews
Write a review - tell others about your experience.