About This Center
A yoga meditation retreat is designed to be invigorating and challenging, yet relaxing and rejuvenating at the same time. Our intent goes beyond using yoga as a tool to improve flexibility and increase vigor. It is a discipline and lifestyle that will vastly improve the quality of life in all aspects.
This yoga and meditation retreat offers an ultimate getaway to embark on a journey to transforming your life mentally, physically, and emotionally. Feel renewed, rejuvenated, and empowered within a tranquil environment, overlooking sacred river Ganga, spend time to recharge and replenish yourself. Get inspired to delve deeper into the practice of yoga and meditation to experience a holistic transformation.
Inspire Yourself...Transform Yourself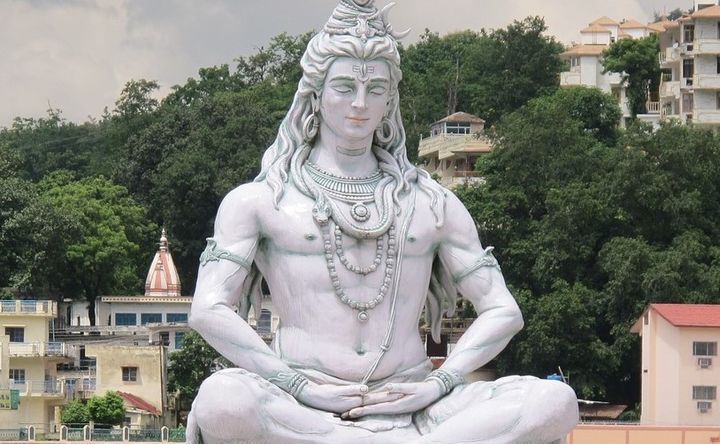 Venue Highlights
Primarily known as the 'Yoga Capital of the World', Rishikesh is in the Indian state of Uttarakhand. Located in the foothills of the magnificent Himalayas beside the majestic holy Ganges river, it lies approximately 25 km (16 mi) north of the city Haridwar and 43 km (27 mi) southeast of the state capital Dehradun. Rishikesh has very pleasant weather during the whole year.
Enjoy the surrounding Himalayas and holy river Ganga (a few steps away) and live in a true stress-free tranquil environment without any commotion. This retreat, tucked away just a short distance from Lakshman Jhula, is in a location ideal to enjoy the fresh mountain breeze and unwind in the lush green nature, and bask in the sunshine (weather permissible).
Accommodations
We provide simple yet comfortable en-suite rooms (with an attached bathroom) including limited rooms overlooking river Ganga. There is free Wi-Fi, bathroom with hot shower, and filtered drinking water system. The beautiful setting is a great destination for an unwinding holiday, allowing you to complete respite from life's distractions.
Amenities
Free Wifi
Free Parking
Kitchen
Coffee/Tea
Yoga Studio
Menu Types
Vegan
Vegetarian
Dairy Free
Menu/Cuisine
During the retreat, you will be served daily three freshly prepared simple and delicious vegetarian meals (breakfast, lunch, and dinner). Herbal tea and filtered water will also be available. If you like to snack, we recommend bringing some special snacks with you, but this is not necessary. The meals are plenteous and we are confident that you will be well fed. Your retreat does accommodate most special dietary restrictions like allergies, vegan, and non-gluten diets.
We serve wholesome, fresh, organic when possible meals that are simple and delicious. If you have dietary restrictions, please inform and we will take note of it and prepare accordingly. If you have an extremely restrictive diet, consider bringing along extra snacks or special foods you enjoy. Also, feel free to inform us if you have any dietary concerns.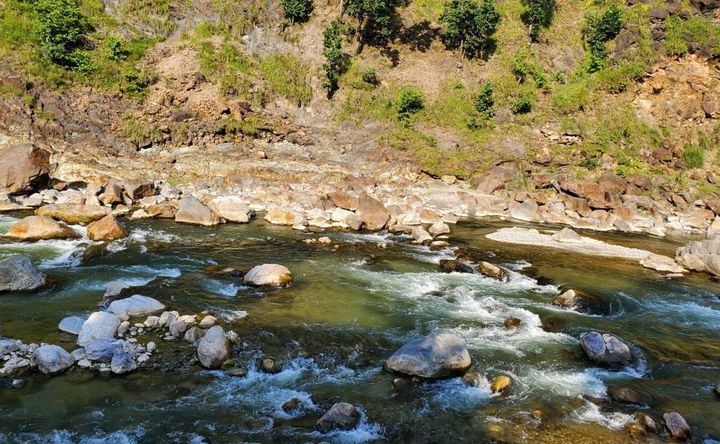 Directions
Venue:
Him Gange Resort, Near Phool Chatti Ashram, Neelkanth Mandir Road, Rishikesh, Uttarakhand 249302 India
6.1 km (3.8 m) from Laxman jhula
Arrival by airplane
Please book your flight to arrive at Indira Gandhi International Airport (DEL). From this airport, you can take a flight to the closest domestic airport in Dehradun - Jolly Grant Airport (DED). From Delhi, the shortest nonstop flight takes you to Dehradun in 45 minutes. From Jolly Grant Airport (DED), the distance by road to Lakshman Jhula, Rishikesh is approximately 30 kilometers (19 miles).
Arrival by bus
The average time it takes to travel by bus from New Delhi to Rishikesh is approximately five hours and 30 minutes. Several buses operate on this route namely Uttar Pradesh State Road Transport Corporation (UPSRTC), Mahalaxmi Travels, Shakti Travels, City Land Travels, Laxmi Holidays, International Tourist Center, and many more. The Volvo buses are more comfortable and some of them have the sleeper option to travel relaxed if you do not wish to travel sitting upright.
Arrival by train
The Delhi-Rishikesh passenger train departs from the Old Delhi Railway Station (DLI) and arrives at the Rishikesh Railway Station (RKSH). However, there are several trains that operate daily along the Delhi-Haridwar route. The fastest train takes a little over four hours on this route. From Haridwar Junction (HW) to Rishikesh (RKSH), the shortest travel time is one hour by train.
Reviews
Write a review - tell others about your experience.
Teacher