About This Center
In a candlelit room in the heart of the Mayan Riviera, led by powerful healers, you'll soften into storytelling, lose yourself to the rhythm of the Bwiti music and be guided by the Spirit of Iboga to heal from deep wounds, connect with your true Self, and discover your spiritual path to create a life you've always dreamt of.
Powered by Froala Editor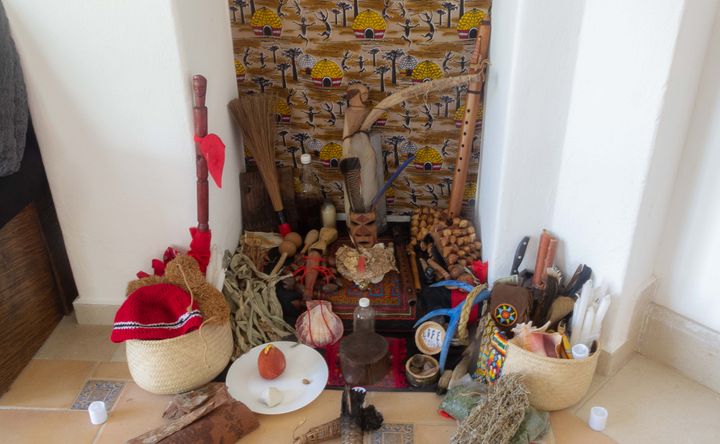 Venue Highlights
Love life, and life will love you back. It's a simple teaching, but to embody this is the work. Since childhood many of our minds have been trained to think and react in ways that contribute to creating toxicity that we don't really want. So to really embody such a simple teaching, or to just 'be happy' as some people say, a lot of unlearning needs to happen.
About the Centre
The Bwiti Living & Learning Center is a place of grounding, community, learning, unlearning, healing and self improvement. We are honoured to serve those struggling with depression, anxiety, trauma, abuse and PTSD, and feeling stuck in both behavioural addictions and their lives overall. We also love working with people who already lead amazing lives and are aware of Iboga's ability to optimize neurological functioning, physical health, and activate the third eye. Either way, this work can provide a powerful recalibration to help you live your best life.
The center is a second home for many, where we love and support you into being the best version of yourself. We work with Iboga, a plant medicine from the jungles of Gabon. Iboga is the ultimate teacher. The one who is going to give you the straight truth no matter what. The truth about who you are so that you can peel away everything that isn't you.
What is Iboga & How Can it Help Me?
Iboga is a plant medicine from the jungles of Gabon, Africa. We only work with the root bark which has been ceremonially extracted from our village in Gabon. The Gabonese people have been using it as a sacred medicine for thousands of years. It's so highly valued that it's considered a national treasure. The root bark has the highest concentration of alkaloids, 14 known active alkaloids, than any other plant medicine.
Spiritually, it is the only plant that is a twin, it has two spirits- both a male and female spirit. In ceremony, both spirits work with you. This makes it the most powerful of the plant medicines, also known as the Chief of the plant medicines.
While Iboga may help you with your mental, emotional, spiritual and psychological healing, it is primarily a medicine for the mind. Iboga shows you how you think, where that's been getting you, and how to think your way to get to where you want to go. It puts you in a powerful position to use your mind as the tool that it was meant to be. It creates a neural plasticity so it makes it easier for you to change your habits to break free from addictive behaviours and create new ways of being.
The spirit of Iboga chose to be paired up with the Bwiti tradition. Bwiti literally translates to school of life, the study of life itself. Our team of spiritual teachers and coaches share the Bwiti teachings with you and how to really embody them so that you can take full advantage of this gift of life.
Retreat Format
People come to the centre to learn how to live, how to be happy, get unstuck, find their purpose, detox, heal, reset, and excel at life. You can stay with us for as little as $179 per night. This price includes all nourishing, healthy meals, private room and private bathroom, one-on-one coaching, breathwork sessions and private yoga upon request.
If you choose to participate in a ceremony, you need to stay for a minimum of 3 days. They happen every Tuesday & Friday.
We also suggest joining one of our retreat programs, which includes one week accommodation and healthy meals, two ceremonies with medicine, integrative breathwork and yoga, an excursion to the beach and an excursion to a ceynote, a spiritual shower ritual, coaching and counsel, and more.
We keep our groups intimate so we can give you the support that you deserve.
The following support is included in your stay:
-wholesome, nourishing meals
-pre-call before arriving to help you prepare
-unlimited private coaching sessions during retreat
-access to four one-hour continuing care calls
-optional microdosing in between ceremonies
-guided meditation
-physiotherapy upon request (additional fee)
-art therapy
-Integrative breathwork
-yoga upon request
-Tamazcal (scheduled occasionally)
-energy work (additional fee)
-relaxing & deep tissue massage (additional fee)
Psycho-Spiritual Iboga Ceremony- The way it's done in Gabon
For your safety and highest chance of success, we conduct our ceremonies as closely as possible to the way that we were taught by our teacher.
Our teacher, Moughenda, a 10th generation Nima or high shaman, has acknowledged and appreciated us for this. It has worked in our favour and is something that we will continue to do.
Our ceremonies include many elements of traditional Bwiti ceremonies, including music, smudges and incenses, supportive herbs and shamanic tools, and a particular order of operations and method of care. However Moughenda has designed our way of working to address the unique needs of people in the West. Our ceremonies are called 'Psycho-spiritual ceremonies' and are designed to help you be safe and comfortable while doing deep pscyho-emotional-spiritual work.
In your first ceremony, you'll most likely experience a mental detox, as Iboga is a medicine for the mind. The second ceremony is usually when you 'journey'- reconnect with your soul; dive deep into your subconscious memories to find forgiveness and heal past traumas, and find the truth of who you are. For this reason we recommend a minimum of two ceremonies. In all ceremonies, you experience a physical, emotional, and psychological detox where instant healing is available.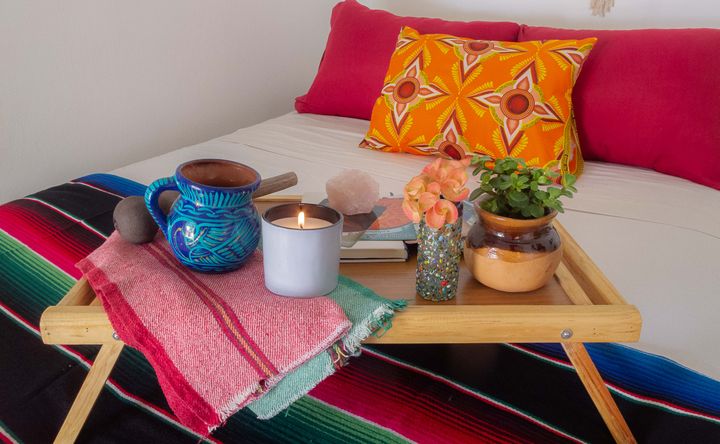 Accommodations
Facility & Grounds
The facility was designed specifically to host healing retreats & is only 15 minutes from the Cancun airport. It is located in a peaceful, green and naturalized area of Cancun. It features high ceilings, beautiful architectural details, indoor living and eating facilities, yoga + meditation rooms, an intimate setting with lots of space, and an outdoor courtyard with a Temazcal (sweat lodge), fruit trees, and a beautiful pool.
It is located within a reasonable driving distance to the ocean and ceynotes, which we visit on integration days.
All guest rooms are private, and feature: AC, ceiling fan, a double bed, full private washroom, plenty of storage space for clothing and luggage, beach and bath towels, and basic toiletries.
Your Support Team of Teachers, Coaches, Healers, Therapists, & Physiotherapists
One of our best differentiators that you won't get anywhere else is our amazing team. Each one of us has a unique story that's given us empathy, wisdom, strength and the ability to relate to each person that's come through our doors. We each do this work because we love it and we love every one of our guests. We measure our success by how much we've helped you.
What you'll find with us is we're not better than you. We're just like you, doing our work and our best to live in line with our tradition and teachings. We're here as spiritual teachers to share the Bwiti teachings, coach you to get to where you want to go, and offer our own healing gifts and trained skills where needed.
One of the Most Sought After Healers
Michael Mboma is a Bwiti N'ganga (Healer) and mentored by Moughenda, a 10th generation Nima or high shaman. One of the most sought after Healers outside of Gabon, he has led and assisted thousands of people in ceremonies and healing retreats in Gabon, Africa, Costa Rica, Trinidad & Tobago, Portugal and Canada.
Blending Other Powerful Modalities
In addition to our core team members, we also bring in additional practitioners. We never let anything affect the integrity of our ceremonies, but we do celebrate other traditions and have witnessed how powerful it is to pair Iboga with other disciplines- especially meditation and breathwork. Based on the flow of the group and for an additional fee, we bring in the best practitioners to offer you yoga, reiki, energy work, massage, breathwork, and more!
Private Tamazcal
When we arrived to Cancun, we were welcomed to the land by the Aztec and Mayan people. We celebrated through song and dance and they blessed our Tamazcal. We have a private, traditional Tamazcal, or sweat lodge, on our land that fits roughly 20 people. Again, while we never let anything affect the integrity of our Iboga Ceremonies, we celebrate the local culture that we are exposed to here in Mexico. It is used for spiritual healing, cleansing and restoring the balance of body, mind and spirit.
Safety
Your safety is our highest priority. For those intent on attending an Iboga Ceremony, our application process requires you to perform a health assessment and submit an EKG heart test to ensure that you're a good fit with the medicine.
Continuing Care
The medicine is stored in your liver and fat cells and is slowly released into your blood for up to 6 months after your ceremony. As long as you continue to connect with the spirit of Iboga, for example through the use of meditation, you will continue to be supported by the medicine.
In ceremony, Iboga clears the mind of old neural pathways, which makes it a powerful medicine for changing old addictive behaviours and patterns. But it's not a magic pill. As free, sovereign beings, we always have a choice, and we can choose to pick those behaviours back up. This is why we include four one-hour sessions of continuing care with any one of our core team members, with the option of purchasing more continued care sessions.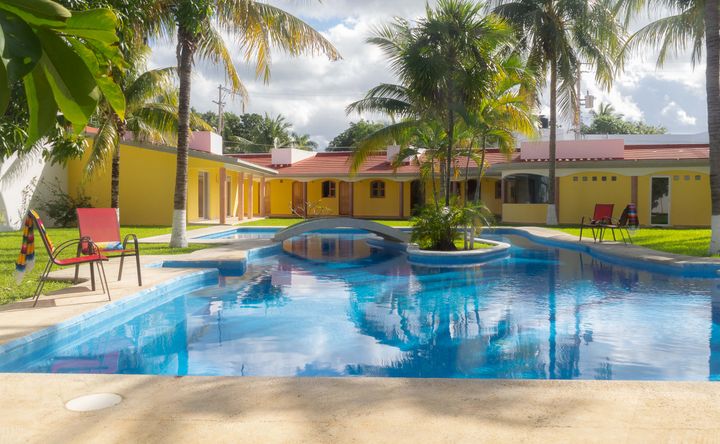 Amenities
A/C in Rooms
Free Wifi
Spa
Sauna
Pool
Towels
Free Parking
Kitchen
Tour Assistance
Coffee/Tea
Fitness Center
Yoga Studio
House Keeping
Ceremony Space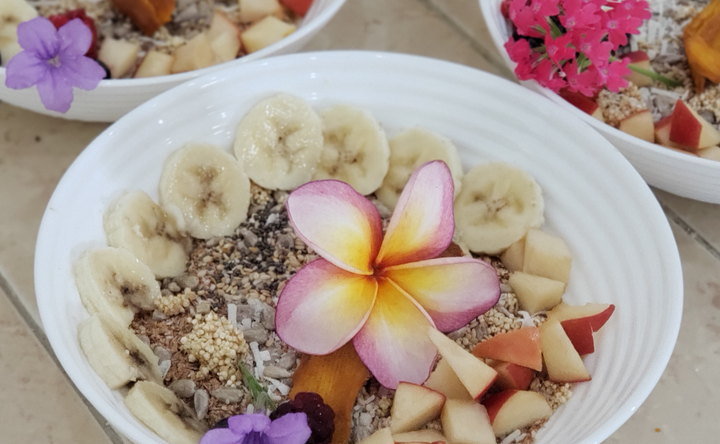 Menu Types
Vegan
Vegetarian
Pescetarian
Meat
Gluten Free
Dairy Free
Nut Free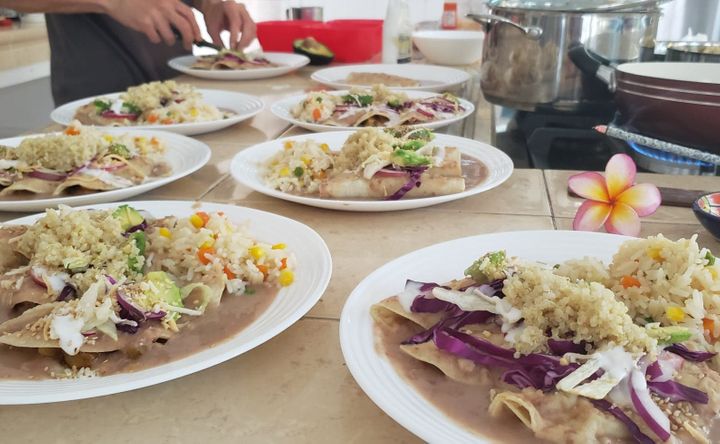 Menu/Cuisine
We are committed to providing healthy foods that satisfy and nourish you, & provide a gentle detox. We accommodate all diets and dietary restrictions. Just let us know your needs and we will make it happen!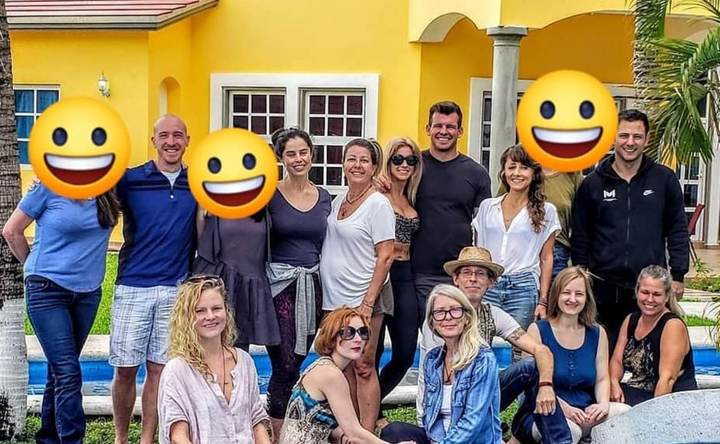 Directions
Conviently Located just 15 Minutes away from Cancun Airport (CUN) with round trip transportaion provided. We are situated in a safe and quite neighborhood but have beaches, cenotes and all the ammenities of Cancun located just a short drive away.
Reviews
Write a review - tell others about your experience.
Zach Derr July 26, 2020

So great I never left

After being introduced to Bwiti in Gabon Africa, aka the "Study of Life" I was hooked. The Iboga gave me the courage to finally give up my job that was no longer fulffiling me to go off and pursue my passions. After finding the Bwiti Life Center in Cancun I fell in love with how syngerstic the medicine is with other healing modalities such as Breathwork and never left!
Teachers