About This Center
Step off the beaten path in the mountains of Costa Rica. Valley of Dreams Eco Lodge has created unique personalized retreats designed to help you reconnect with nature, build relationships, experience a new culture and opportunities for personal growth. We only host a maximum of 12 participants per group to ensure that everyone receives the specialized experience that you deserve. Dream big friends!
Pura Vida,
Matt and Annie Spackman
The Valley of Dreams Eco Lodge was easily the best place we stayed in Costa Rica, and would even rank among the best hotels we've ever stayed in. Green Global Travel Award-Winning Eco-Tourism Website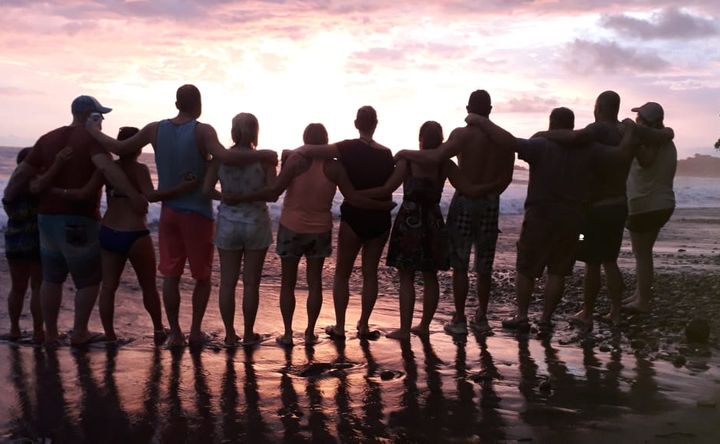 Venue Highlights
Valley of Dreams is situated off the beaten path in the jungle of Costa Rica
We are 15 minutes from the pacific ocean
Private rooms for guests and shared cabins
All meals included and catered by our private chef
Locally sourced food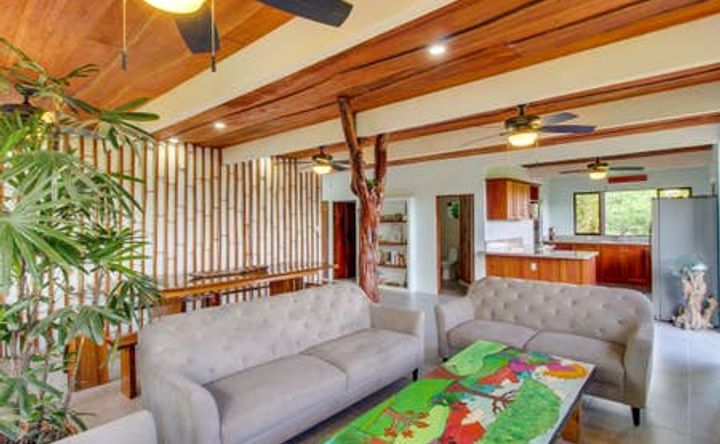 Accommodations
Valley of Dream Eco Lodge was named one of the "The 15 Best Places to Stay in Costa Rica (Resorts, Hotels and Eco Lodges)" by Green Global Travel. We have 4 beautiful Eco-lodges, each has 2 private bedrooms, a bathroom, living room, dining area and kitchenette. The main salon has 3 sofas, a full kitchen and a table to seat 12 comfortably. Guests have full access to the shared main salon, swimming pool, hammocks galore, large covered fire pit with built in barbecue, freedom to explore the beautiful jungle. This is a true place of nature, simplicity and beauty. Share food from our garden and many mature fruit trees available on this property. We are surrounded by the jungle, an abundance or animal and shooting stars. We offer unique accommodations for people to connect and experience an amazing culture!
Step Off the beaten path. Situated in the beautiful mountains of Costa Rica on 12 acres, Valley of Dreams Eco Lodge offers all new accommodations designed to allow for a eco-friendlier experience. Valley of Dreams is situated 1200 feet above sea level and surrounded by the jungle, yet 15 minutes away from the town of Dominical. Take pleasure in the daily ocean breezes and fall asleep to the sound of the ocean waves. Here you can revel in the many shooting stars and encounter the milky way. Valley of Dreams offers amazing abundance of wildlife and biodiversity. Toucans, turkeys and green parrots can be enjoyed in their natural habitat on a daily basis and sloths, coatimundi, and others make and occasional appearance. Valley of Dreams is surrounded by mature fruit trees including, mangoes, avocadoes, rambutan, cacao, cashew trees and many more which can be enjoyed by guests but are also enjoyed by the local monkeys. Hike one of the trails to the 400+ year old Ceiba tree, known by the Mayans as the Tree of Life.
Valley of Dreams Eco Lodge offers unique accommodations designed to sleep a total of 10-18 guests making it an ideal location for family vacations, retreats, reunions at a fraction of the cost. Eco-lodges are also available as individual rentals which allows for an opportunity to meet other travelers. There is an abundance of outdoor space to use including a new fire pit with a roof and seating for all to hang out and enjoy. There are plenty of parking spaces available for everyone.
Designed to offer all you need to reconnect yourself with nature and simplicity, Valley of Dreams has 4 private newly remodeled eco lodges. Each eco lodge offers two well-lit private bedrooms with matrimonial mattresses, open closet space and a small desk for inspirational moments. The bathrooms all have instant hot water showers and natural stone sinks. Every eco-lodge has a tastefully decorated living room with new sofas and a coffee table offers amazing views overlooking the jungles, gardens and valleys. Every lodge has a dining table that seats 4 and a kitchenette fully equipped with a microwave, sink, small fridge, coffee maker, electric skillet, cutting board and utensils. Large open windows allow you to experience what nature has to offer. An open floor plan allows for plenty of natural air. Ceiling fans throughout.
The main house boasts an open great room which features plenty of places to relax and connect with others. A fully equipped new kitchen with all stainless-steel appliances offers plenty of room to prepare meals for a crowd. All cabinetry at Valley of Dreams was designed and made by a neighboring craftsman. Here you will find beautiful Platanillo sourced cedar wood ceilings, locally sourced bamboo design, a costa rican hand-crafted rainbow eucalyptus dining table that seats 12, five ceiling fans for your comfort, three comfortable couches and an abundance of natural light. An additional restroom is located in the main area for your convenience. There is also a laundry room with a washer and dryer for all guests to use. Valley of Dreams has a wheelchair accessible private room available with a matrimonial bed, desk, closet and large private bathroom with handrails. Refresh in the below- ground salt water pool or relax in our covered fire pit with a built in barbecue made from bamboo on our property to experience nature.
We have some beach equipment available. We have several snorkel masks, old sheets for beach use, some beach towels, boogie boards and coolers available. We have a limited supply but you are welcome to help yourself!
Valley of Dreams is nestled in a small local community which allows guests an opportunity for a true cultural experience and to embrace a simpler way of live. Local restaurants offer a true farm to table experience. Only five minutes away, you can bask in one of this communities renounced waterfalls, Eco Chontales and the national treasure, Nuayaca falls. There are many other various waterfalls and swimming holes to relax in or enjoy a dip in the river. Valley of Dreams is in close proximity to Dominical, Uvita, Quepos, Manuel Antonio and San Isidro and near the beautiful beaches Playa Matapalo, Playa Hermosa, Playa Linda and many more.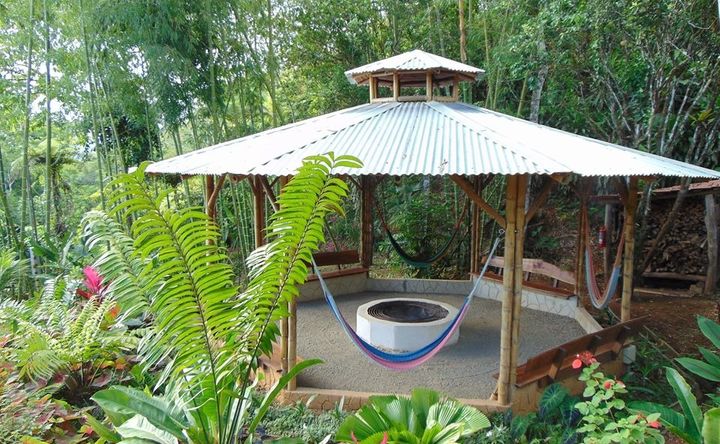 Amenities
Free Wifi
Pool
Towels
Free Parking
Kitchen
Coffee/Tea
Yoga Studio
House Keeping
Menu Types
Vegan
Vegetarian
Pescetarian
Meat
Organic
Menu/Cuisine
Valley of Dreams has a personal chef who is able to cater to almost any dietary need you may have. Menus may vary:
Breakfast
• Vegan Granola Bowls
• Vegan Oatmeal
• Fresh Seasonal Fruits (every day)
• Fresh Vegetables
•Energy Bars
• Vegan Pancakes
• Tradicional Pancakes
• Vegan Chia Puddings
• Bagel (not gluten free)
• Eggs
• Gallo Pinto. (vegan and gluten free, Costarican food)
• Breakfast burritos. (not gluten free)
• Breakfast Warps
Lunch and Dinners
• Green Fresh Salads. (Fresh and vegan options will be
available for most meal with home made Dressings).
• Roasted Vegetables.
• Fresh Raw crudités Platters with Hummus and Dips.
• Quinoa Bowls and Salad.
• Vegan Wraps
• Vegan Raw ceviches
• Falafel Salad and Wraps
• Tacos (Vegan or Fish)
• Vegan Burritos
• Rice
• Beans
• Raw Zucchini Pasta
• Arroz con Pollo (Tipical Costarican rice with vetables and chicken)
• Casado (Tipical Costarican lunch "rice and beans, salad, vegetables,
sweet plantains and a chicken") Vegan option available.
• Vegan Soups
• Bake or Grilled Chicken
• Baked or Grilled Fish
Juice, Smothies, coffee and fresh herb tea will be available during all meal.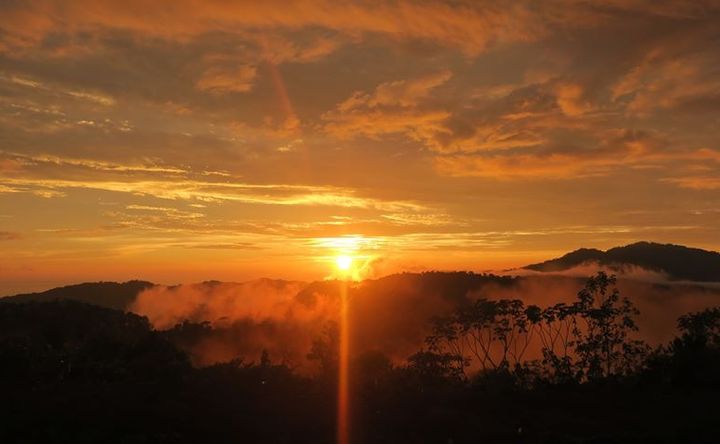 Directions
Here are the directions from the coastal highway route 34.
Take route 34 towards Dominical. Prior to arriving in the town of Dominical, make a left on route 243 headed towards San Isidro and follow for approximately 12 km, about 15-20 minutes. You will go past the signs for Nuayaca Waterfall. Prior to arriving in the town of Platanillo, you will see two bus stops on the left and the right and a gravel road next to a mechanics shop with old buses. Make a left on this gravel road (Calle de San Juan de Dios) and follow for approximately 3 km. You will go past Cacao Ridge Road (wooden sign on the left) for approximately 700 meters and we are the first house on the left. We have a lot of grass in the front yard, you will see the pool, a painting of a blue baruca mask on the main building and a with a red roof. Please park anywhere.
Reviews
Write a review - tell others about your experience.
Teachers
Whenever you remember to do so, rest in the expanse.
There is no beginning, middle, or end. Kyeme Zang Rinpoche