About This Center
We organize and offer creative retreats all over the world.
Our favorite places are Ibiza, Morocco, Italy, Greece, Mallorca...
At the core of our retreats are Artistic Workshops created in the approach of Art Therapy. Lived experiences that invite you to discover the creative being which we all carry within. We offer an holistic experience through art, yoga, meditation, dance, nature and healhty food. An opportunity to let go, to shut off your technology, and experience how amazing it feels to unplug and to connect with your inner creativity and your inner peace.
Children have their play on the seashore of worlds. TAGORE
Venue Highlights
7 Days by the sea in Morocco with workshop proposals to nourish your creativity and soul.
Just 25 min from Essaouira.
Join the creative retreat we've planned for the first week of January to celebrate the first full moon of 2020 in the coast of Morrocco.
Art Workshops.Yoga. Meditation. Nature. Healthy Food. Sound Healing Journey. Cacao ceremony & Ecstatic Dance. Full moon.
A retreat specially designed for those who want to be surrounded by nature and to reconnect with their feelings, through body and soul, to express their inner creativity.
A week dedicated to artistic creation. A space to play, to let oneself go with no previous experience required neither knowledge or artistic techniques.
A chance to deepen and renew your creative skills through art therapy guided creative workshops; to nourish your body and soul through daily morning yoga and meditation classes, healthy and made with love meals by a great chef, a sound healing journey under the stars, and a special full moon celebration with a Cacao ceremony and a Ecstatic Dance.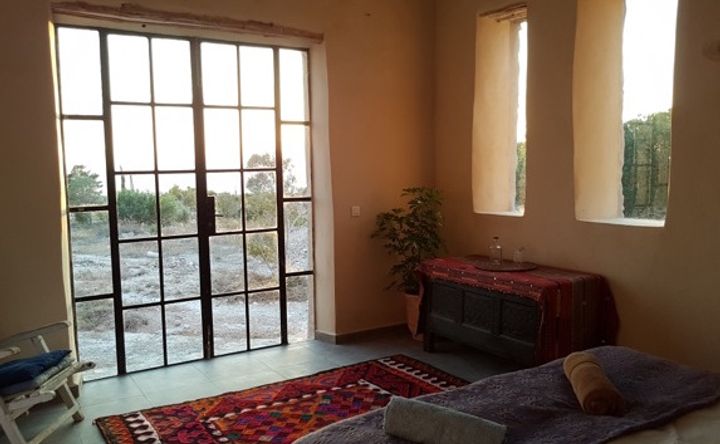 Accommodations
DOUBLE/TWIN ROOM
3 Double or twins bedroom, each with a tower bathroom and accessed from either the courtyard or French windows onto their own patios.
These 3 rooms are similar in size (26sqm)and layout, each offering a king-size double (or twin beds), en-suite turret bathroom, and a French window opening onto a shaded, south-facing patio.
THE NORTH WING
This principal suite/4 room offers 4 single beds.
There are a fireplace and armchairs, dressing room, freestanding bathtub and en-suite bathroom with shower. French windows on two sides open onto a private courtyard and the garden.
THE TOWER LIBRARY WITH SHARED BATHROOM
This reading tower room has the best views of any in the house and converts to a double or twin bedroom.
No bathroom - the bathroom is shared downstairs.
You can lie in bed and watch the setting moon paint a silvery street across the ocean, or on darker nights the myriad lights of the Essaouira sardine boats twinkling like a line of stars on the horizon.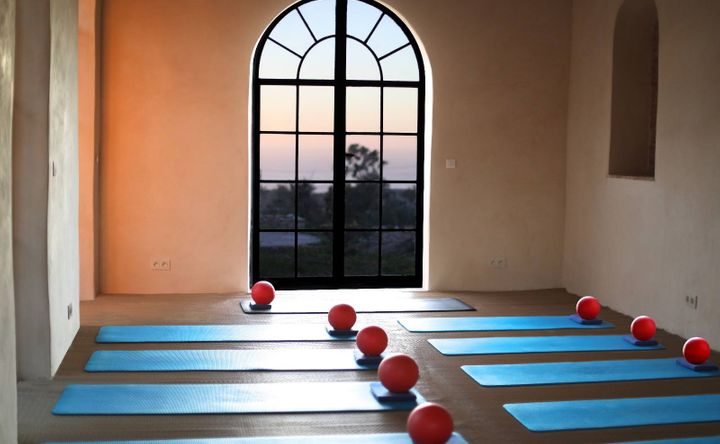 Amenities
Free Parking
Coffee/Tea
Cafe
Yoga Studio
House Keeping
Ceremony Space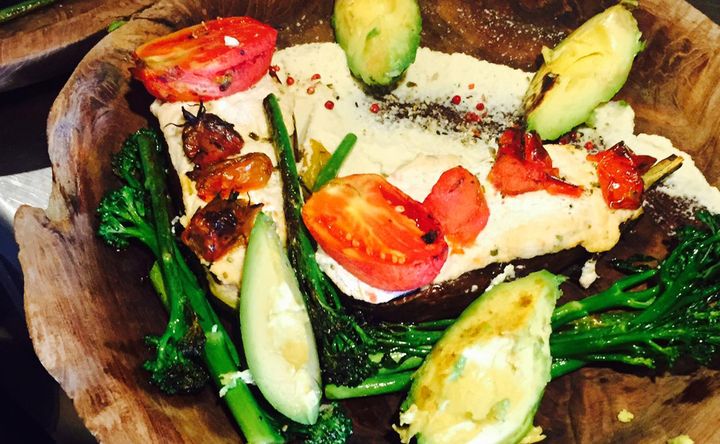 Menu Types
Vegetarian
Dairy Free
Nut Free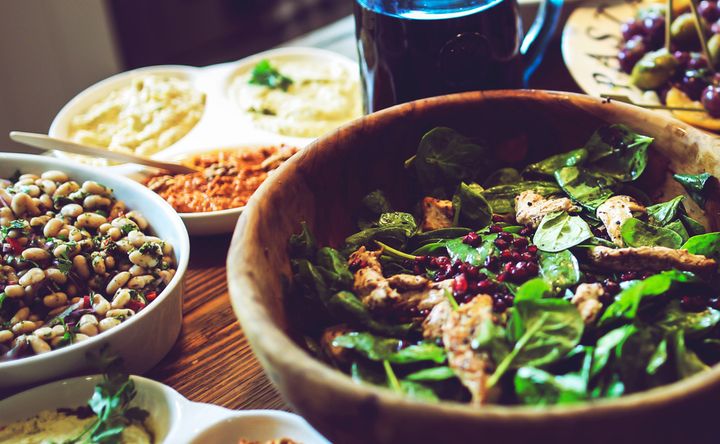 Menu/Cuisine
The meals will all be vegetarian, sourced locally, and made with love by our Ibizan resident chef Xavier Domenech. Xavier's dishes will take inspiration from Moroccan traditions and you can be certain they'll both nourish and delight.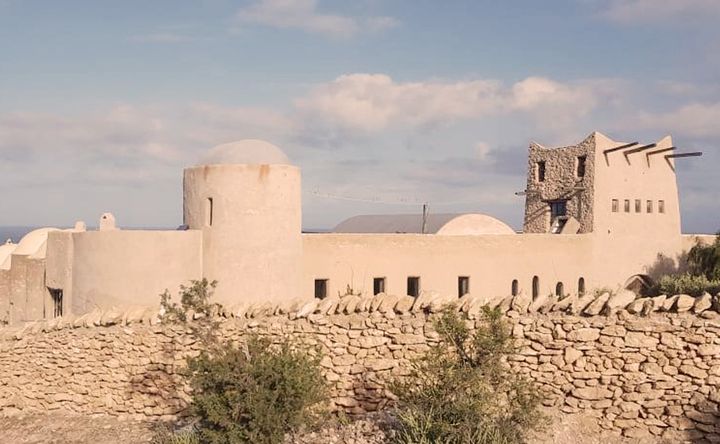 Directions
It is included an airport pickup and dropoff from Marrakech airport to the retreat location the starting and ending day of the retreat. So, even if Essaouira has it own airport, we highly recommend to fly to Marrakech; it is a bigger airport and it offers more availability of daily and international flights. ;)
We will stay at the beautiful Kasbah 'The Serai' which is nestled on the spectacular Atlantic coast, 25 kms from Essaouira. The Serai is made of rock, earth and lime and boasts views to the sea. It's located in between two small fishing and farming communities and is a family-run project that is integrated into the social and cultural environment of its surroundings.
Reviews
Write a review - tell others about your experience.
Teachers
"To peek around the corner is to miss the turn you're taking. There is a reason why you don't know. It's because you don't have to see where things are headed, in order to be, who you are becoming." Matt Kahn